You need about 4 min. to read this post
Wallpaper for painting is one of the solutions, thanks to which you can easily and quickly hide flaws on the walls, without having to use more expensive operations, such as laying plasterboard or installing plasterboard.
Wallpaper for painting: what are their characteristics?
Each of us has had to deal with wallpapers in his life. They are a relatively easy and inexpensive way to radically change the interior. Thanks to them, you can change not only the appearance of the interior, but also furniture, doors and other elements on which it can be glued. Types of wallpaper in home improvement stores you will find many. Depending on the material from which they are made, they are suitable for different surfaces and there are also different techniques of their arrangement
One type is also a wallpaper suitable for painting. Its main task is to cover up various types of defects, which over time appear on the walls. It is therefore a non-invasive way to significantly improve the condition of our walls. Location of such wallpaper is only the first step of metamorphosis. The next is to paint it with a suitable, intended for wallpaper preparation
Wallpaper to paint. Types
Wallpapers for painting usually have different types of textures and textures. They are suitable for multiple painting, which means that once laid, they can remain on the wall for many years.
When deciding to purchase wallpaper for painting you will most likely come across two types of products:
fiberglass wallpaper – is characterized by an embossed pattern on the surface, which is visible even after the application of many layers of paint; with its appearance somewhat resembles canvas, and thanks to the material from which it is made, it has a very high resistance to damage and moisture; it can be successfully used in rooms with heavy use;
raufazą – wallpaper, which consists of multiple layers of paper separated by layers of wood shavings; wallpapers of this type are available in different thicknesses, so they are very good for masking defects in the walls; they are characterized by high resistance to moisture, the possibility of repeated painting, as well as ease of repair of any damage – just apply another layer of paint, and the wallpaper will look like new.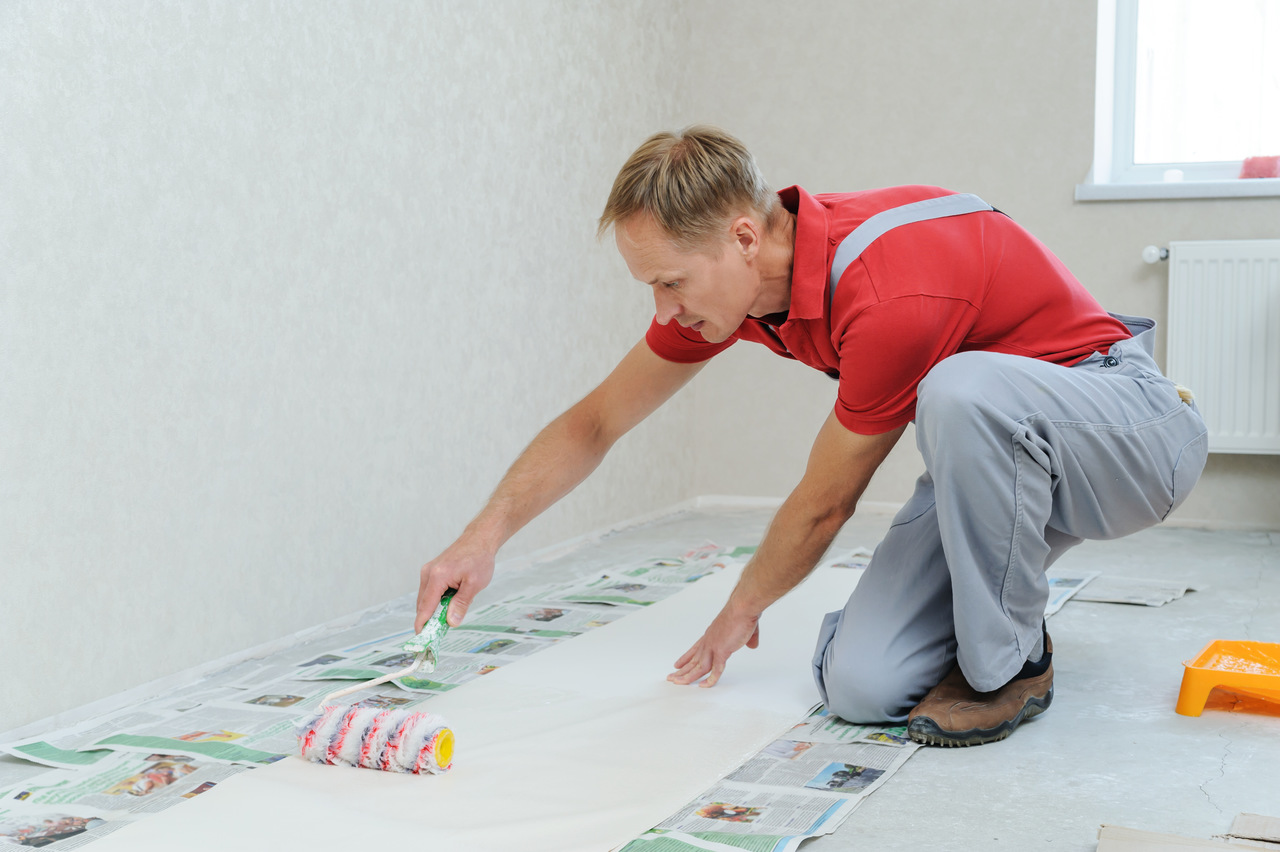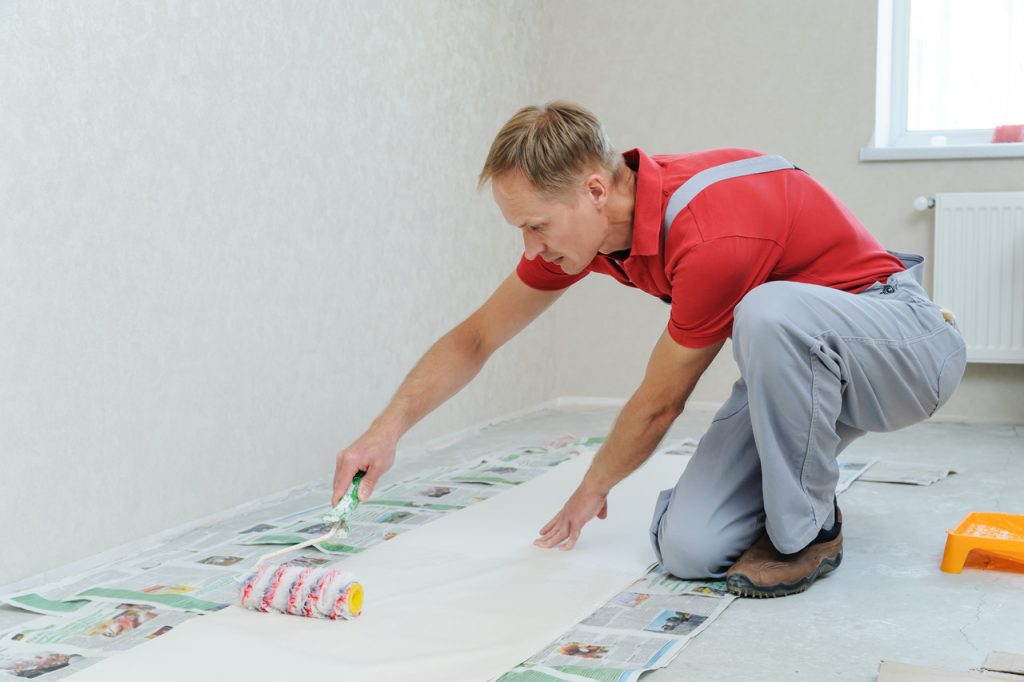 How to prepare a surface for wallpaper and what to stick it with?
An important stage in laying wallpaper for painting is proper preparation of the surface, which should be leveled, filled with defects and slightly sanded. Then it should be moistened with water so that the wallpaper adheres well to the surface. Proper selection of an adhesive is also important. It should have anti-fungal properties and facilitate the removal of excess moisture.
Mixed according to the instructions on the package, we put a thin layer of glue on the wall, and then, using a level, we stick the wallpaper. Its surface is pressed, directing from the center towards its edges. Cutting is done with a sharp knife. When the whole piece is glued, we again level the whole with the use of a rubber roller, directing from the center to the edges – this way we can remove possible air bubbles.
From the moment you've finished wallpapering, wait at least 3 hours (although it's always better to give it more time to dry solidly) before you start painting the wallpaper.
Wallpaper to paint vs paint. Which paint to paint wallpaper with?
Buying wallpaper for painting and its proper installation is one step to success. Another is to choose the right paint, which in the right way covers its surface. We use dispersion (emulsion) or latex paints for wallpaper. Thanks to their consistency and specific properties, they will cover wallpaper well and make its pattern visible. Latex paints will additionally be more resistant to damage – they can be scrubbed in case a stain appears on their surface
>> See also: PAINTING TILES. HOW TO MAKE A QUICK BATHROOM MAKEOVER
What else to watch out for?
When choosing paint to paint wallpaper, you should pay special attention to what kind of finish it will have. In the case of new, fresh wallpaper, we can opt for a satin or semi-matte paint, which will highlight the texture of the wallpaper and give it a subtle character. However, if we are going to renew the wallpaper, which has already been subjected to painting and has already some damage, then it is better to opt for a matte paint, which will better mask these imperfections.