You need about 4 min. to read this post
Live moss in home interiors is becoming increasingly popular. The presence of such a decoration in the living room will perfectly emphasize your love of greenery. With the help of moss, you can decorate the interior and refresh it at the same time. This green decorative element can cover entire surfaces, including vertical ones. Moreover, greenery allows you to relax and contemplate. In this article, we have collected the latest trends for growing moss at home
There is an amazing variety of mosses: peat moss, oak moss, brie moss. These living plants have small roots and do not need a thick layer of soil to grow and thrive. Live moss fragments can be brought in from the woods.
You can also make artificial moss yourself: just take a green sponge, acrylic paints and clear glue. Showing a little imagination, even from the most ordinary kitchen sponge, you can make an original addition to the dining room.
Moss at home – an original decoration
Growing moss at home is not easy, but it is possible. This plant requires special conditions and careful care, but it is extremely impressive. Moss can be used to create small decorations or cover large areas of walls. It will also look beautiful in a pot. It is an ideal option for fans of minimalist decorations.
If you are a DIY enthusiast you can combine moss with succulents and decorations made of pebbles and pieces of wood – this way you can build entire multi-level gardens.
The uses for decorative moss are wide
Moss on the wall
This is the most popular way to use moss decoratively – the wall can be completely covered with special stabilized moss
Moss panels
Moss can be used to create special panels, with which you can later easily decorate a wall. Decorative moss inserts can have different shapes and colors, they can combine or contrast with the wall. Decorative moss will sensationally emphasize the interior of any room. Its natural green color will always have a positive effect on your mood.
What is stabilized moss?
Stabilized moss is purified moss, in which all natural biological processes are preserved. You can say that in the process of stabilization all moisture is removed from the moss, while the composition keeps the plant dormant. Moss prepared in this way acquires new properties, unusual for itself.
In contrast to natural moss, stabilized moss requires no additional care. It is also completely harmless to humans and pets, and even has hypoallergenic properties. It is a natural and environmentally friendly material.
In addition, in the process of stabilizing moss, you can change its color, which gives you many opportunities to decorate the interior of the room.
How to collect moss?
It is best to collect moss from rocks or tree trunks. You can also collect moss that grows on stones or old walls. Such a plant is much easier to handle, and is also more beautiful. When collecting moss – make sure there are no extra plants with it – this will make it harder to process the moss. Try not to crush the plant into pieces – this will make it easier to dry. Pick up the moss carefully by holding the bottom of it with your hand or a board. It should also be shaken well to remove dirt, dust and insects. Moss can be collected in any container, it can be a bag, basket or plastic box. When you bring your harvested moss home, it will need to be dried. It is best to dry this plant the natural way, which is in the sun
How to take care of moss at home?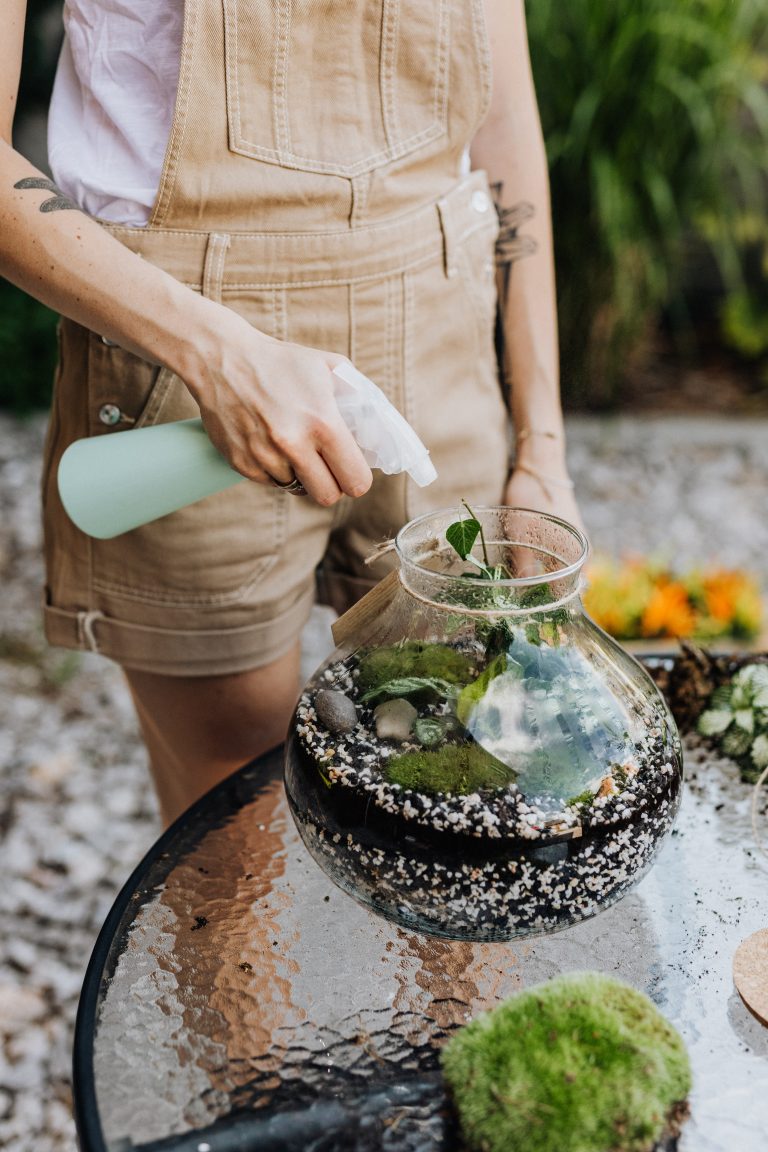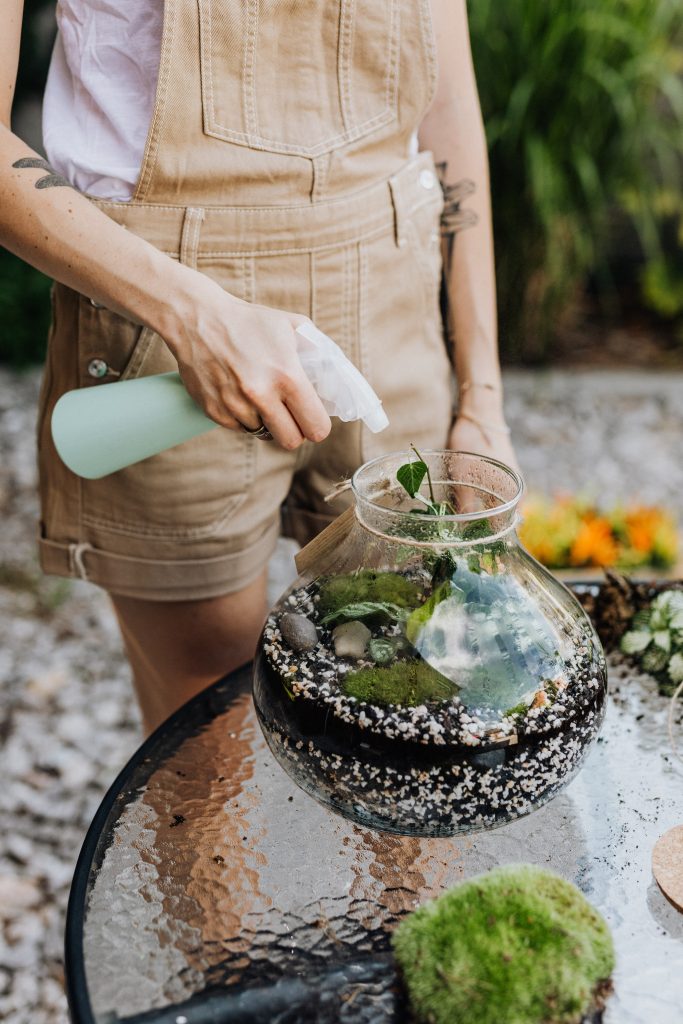 Moss does not need fertilizers and additional lighting. Sometimes moss can be sprayed with water if the air in the apartment is very dry. An indicator of lack of natural moisture in moss are yellow and dry tips.