You need about 4 min. to read this post
They get dirty in a similar way, but on some of them it is less visible. Their slipperiness also varies. Some of them also definitely brighten up the room. We suggest which tiles are better to arrange in the hallway – matte or glossy.
Tiles in the hallway – the best choice
Despite appearances, the anteroom is a very demanding room. It is in a way the showcase of the house, the first thing the guests see after crossing the threshold. Therefore, it is important that the first impression, as well as each following one, is as good as possible.
An anteroom arrangement usually includes a capacious closet with a mirror, possibly also hangers, an umbrella stand and a seat or a small chest of drawers. Everything should be not only aesthetic, but also practical and functional.
Finishing of the anteroom is also important. Tiles are the most practical material here. What is important, they do not require special care or the use of specific detergents. In fact, water with a delicate washing liquid and a paper towel is enough. Additionally, tiles are resistant to mechanical damage, abrasion and water, so shoes, an umbrella or a coat soaked through can stand on them without any problem. They are also resistant to mud and snow, which, as you know, is not a problem in our climate.
When it comes to colors of tiles, light tones are the best. Then, sand, traces of water, or other dirt are not so visible on them. However, everything depends on our individual preferences and arrangement of the entire apartment, so as to maintain visual consistency. Therefore, you can bet even on intense, saturated colors or interesting patterns. Tiles that imitate wood and stone are also popular.
There is still a choice of finish for the tiles in the hallway – should you opt for matte tiles, or maybe glossy ones would work better?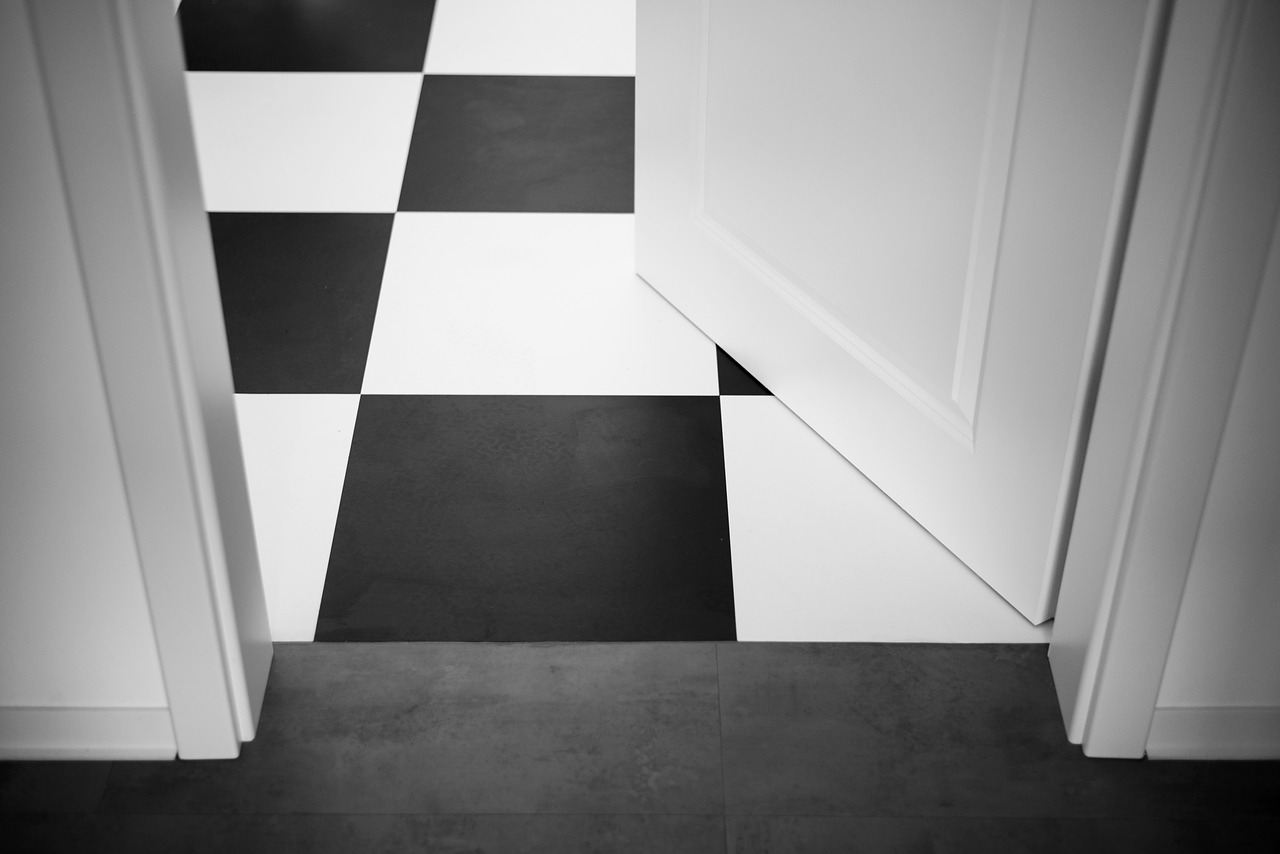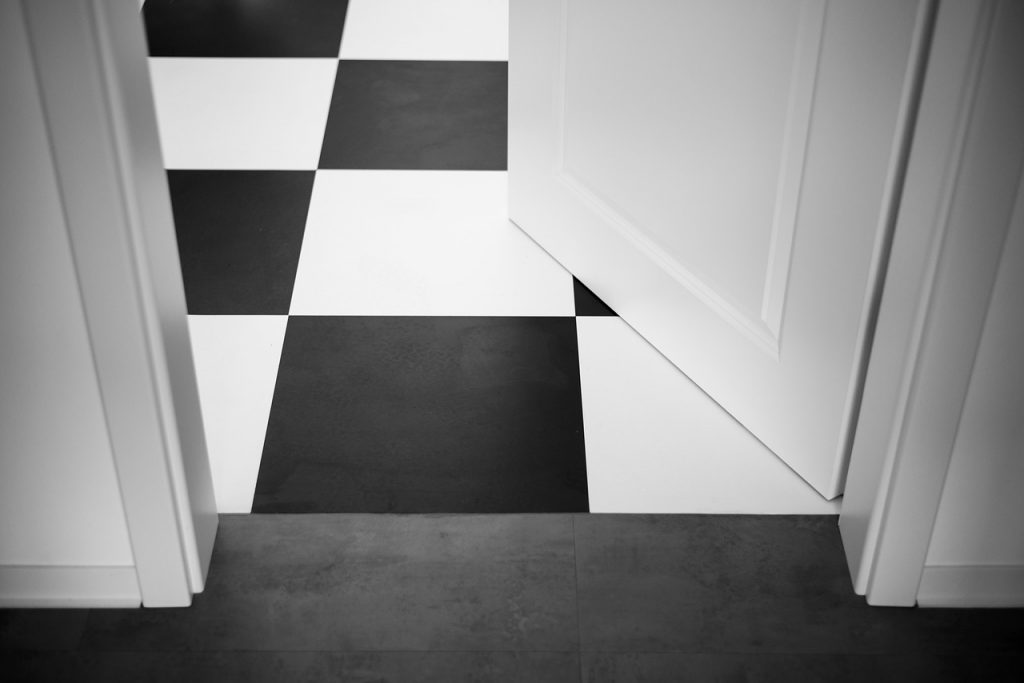 Advantages and disadvantages of matt tiles
Matt tiles are perfect for modern and minimalist interiors. They are recommended especially those large format, usually stoneware, which show good resistance to damage, and at the same time are non-slip. This is important because we often enter our homes with wet or muddy shoes. A slippery surface can be very dangerous, especially for children.
However, you have to reckon with the fact that matte tiles are porous and rough, which may make them a little more vulnerable to dirt in such a heavily used room as an anteroom. On the other hand, they are easy to clean and do not require polishing. Additionally, they do not leave unsightly streaks on them and you cannot see sand, hair or hairs.
>> See also: How to install hexagonal tiles step by step
Advantages and disadvantages of glossy tiles
Glossy tiles have a smooth surface, so dirt doesn't stick to them, but if it does, it's more noticeable than with matte tiles. Then there's the issue of footprints, prints or stains – these, too, although they're easy to clean, can still be seen, which can be quite embarrassing in everyday use. Sometimes they require additional polishing.
Also, keep in mind that in heavily trafficked areas, glossy tiles can wear down over time and are generally considered to be slippery.
Glossy tiles look elegant and stylish, no matter what size your hallway is. Moreover, they can optically enlarge it and definitely brighten it up.
Matte or glossy – which tiles to choose for the hallway?
The hallway plays a representative role in our house. It is constantly exposed to dirt and water, so it is important to choose tiles with appropriate parameters. As far as their finishing is concerned, this is an individual matter. It seems, however, that matte tiles are better in case of rooms with a lot of sunlight. On the other hand, if you don't mind frequent washing, you can easily install glossy tiles.