You need about 5 min. to read this post
Floor heating is already a standard in Polish houses. It works well for many floors. It is worth to take care of floor heating project, before we buy panels. The floor adjusted to surface heating has to be durable, resistant to deformations and conduct heat well. Will the laminated panels work in this situation?
What should be taken into account when choosing floor panels for underfloor heating?
Floor heating can be used not only in kitchen and bathroom but also in the whole house. Sometimes it can also have a cooling function. Until now it was thought that tiles were the most suitable floor for underfloor heating. However, technology is changing and now the choice is definitely wider.
Surface heating can serve as an additional or main source of heat in the house. It can be supplemented with traditional radiators.
It is worth getting to know several rules, which will allow us to make the right choice – which tiles will be suitable for underfloor heating?
Ceramic tiles are rather not laid in living rooms and bedrooms due to visual and functional aspects. Panels are a solution that is often used in those rooms. However, in order to be compatible with surface heating, they must be characterized by high resistance to deformation and temperature. Only high-end products have such properties. In addition, much depends on the distribution of the entire heating system. In all rooms where there will be panels, water underfloor heating will be suitable. It is easier to choose a surface for this type of heating. The chosen models must heat up quickly, but at the same time be resistant to rapid temperature increases.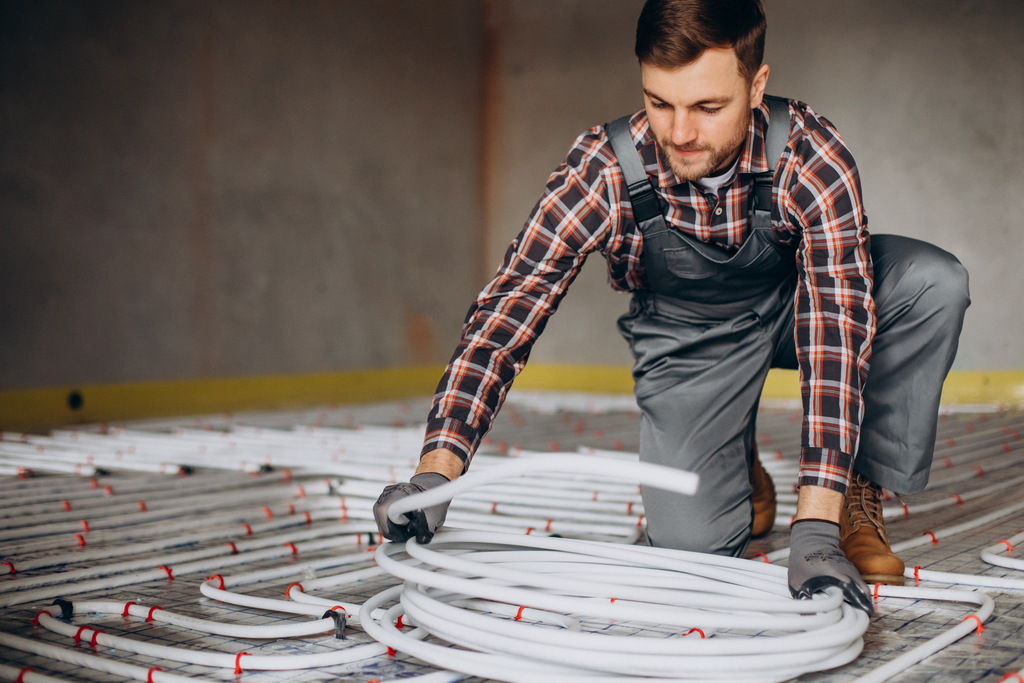 Panels for the floor – what properties should they have?
Utility class
One of the most important characteristics of floor panels is their utility class. It concerns the resistance of the material to impact, abrasion, the effects of cigarette embers, the effects of moving furniture with and without wheels, and the increase in thickness after swelling. The EN 13329 standard is a measurement determined by European experts. According to it, laminate panels will be an excellent surface for water underfloor heating. They can be divided into 6 classes:
for living spaces,
for commercial areas,
for rooms with low, medium and high traffic.
Laminate panels, which should be chosen for underfloor heating, have a utility class between 31 and 32 and show resistance to changing temperatures.
Thickness of the panels
Usually, you can find panels in thicknesses from 6 mm to 12 mm in stores. The thicker the panel, the more resistant it is to deformation and the more stable it is. For a product to be suitable for surface heating, it should be between 8 mm and 9 mm thick. Such values of the floor conduct heat and do not deform.
It is worth remembering that laminated panels should be laid on an underlay. We can choose an underlay made of quartz matting, polyurethane foam or cardboard. When purchasing it is worth noting that it will be used for water underfloor heating and should primarily conduct heat. For example – cork underlay provides great sound insulation, but is not suitable for heat transfer.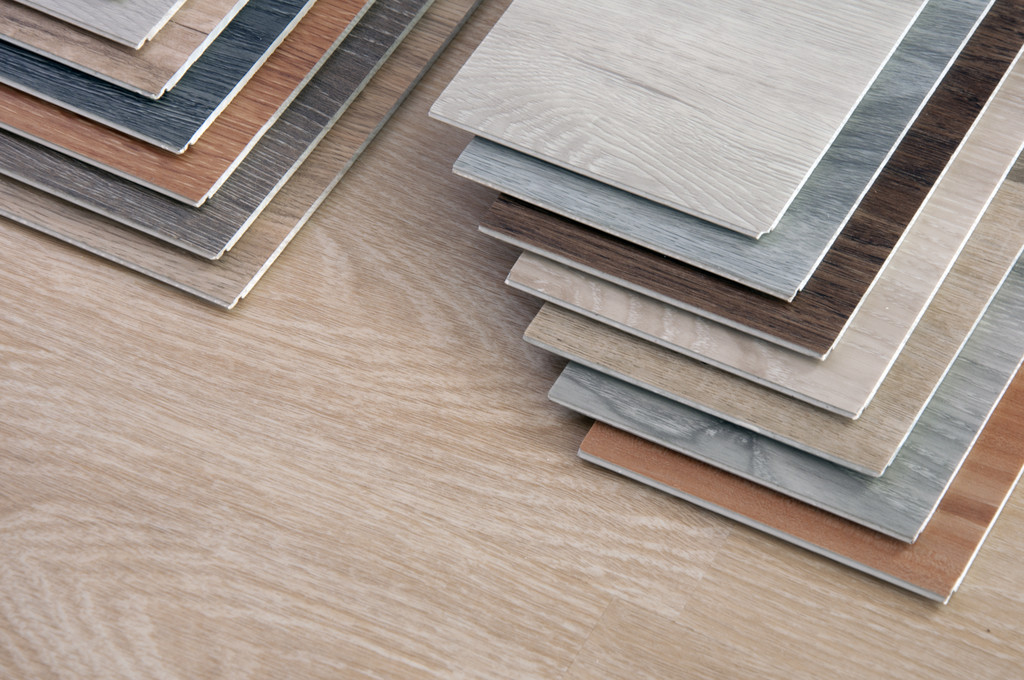 Thin foam is the backing under the panels that is most commonly used. You can also choose foil or corrugated cardboard. It is important that the underlayment transmits heat optimally. Importantly, the latter two are the most economical solutions.
>> See also: Venting the floor underfloor. Proven methods
Installation of underfloor heating
Apart from the right material, the installation itself is extremely important – from the distribution of the heating system to the laying of the floor.
In order for the installation to be carried out properly, the contracting company should first provide us with a heating commissioning report. Such a protocol should include tests that determine the level of humidity of the concrete screed. Not without importance is the distribution of heating cables, which must be primarily uniform. This is important because any temperature fluctuation with surface heating can contribute to the durability of the pavement. The heating system should be covered with a layer of screed several centimeters thick. The concrete layer will be responsible for maintaining the temperature. In addition, it will unify the distribution of heat. It is worth remembering that this layer with laminate panels should be 2 cm thick. It is extremely important to thoroughly dry the concrete screed before laying the panels.
Laminate panels will work well with water underfloor heating, but in order for the surface to be durable and perform its functions, it is worth remembering a few important rules. When they are fulfilled, we can enjoy the advantages of underfloor heating. And in summer we can cool down the room.