You need about 4 min. to read this post
Every owner of a garden wants it to be beautiful and well maintained. Even the smallest garden requires a lot of work – mowing the lawn, pruning trees and bushes. People who care about their home garden must have the necessary gardening tools – what belongs to them?
Gardener's essentials
Compiling the most necessary tools for garden care is a fairly simple task, they can be purchased in any gardening or building store. The tool crib should include equipment for:
digging, loosening, raking;
mowing and trimming;
watering.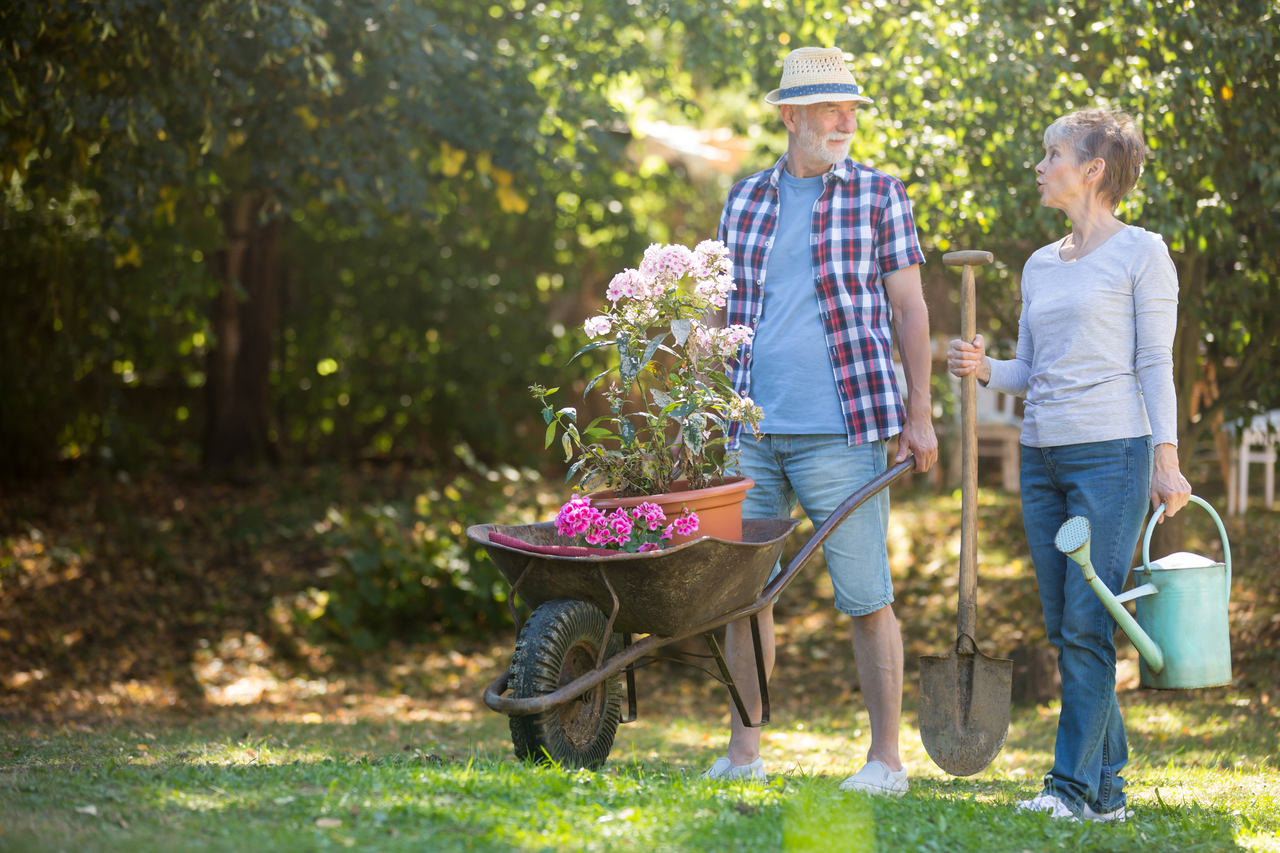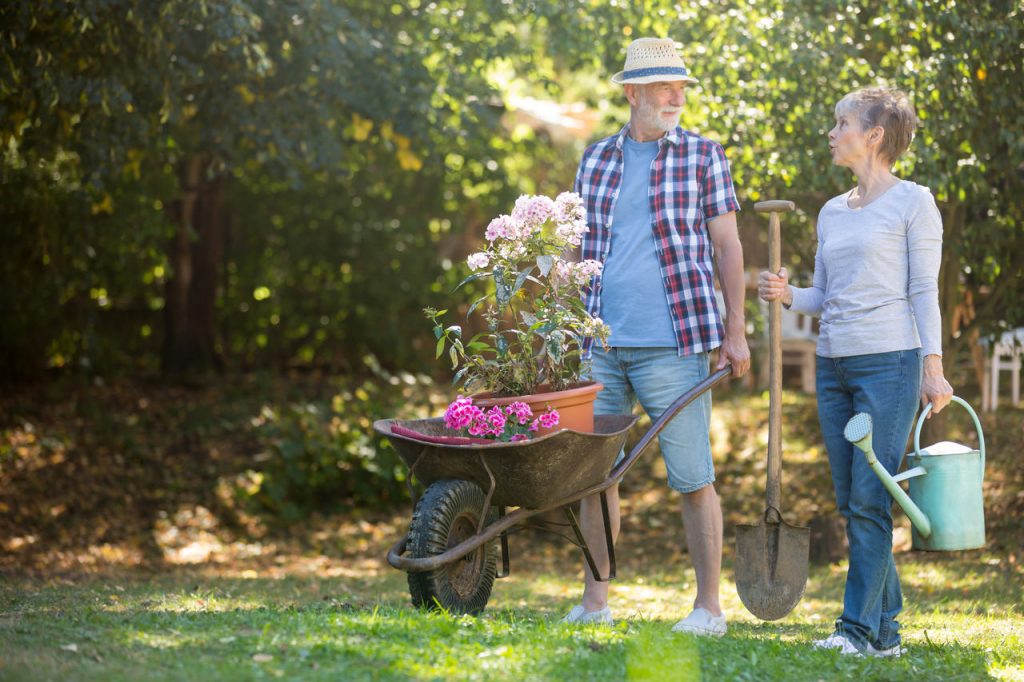 Top 10 garden tools you need
1. Rake
You can find different types of these tools in stores. For garden work you will need:
metal rakes for raking the soil;
lightweight metal leaf rakes – a great alternative to leaf blowers and vacuum cleaners, especially good for small gardens.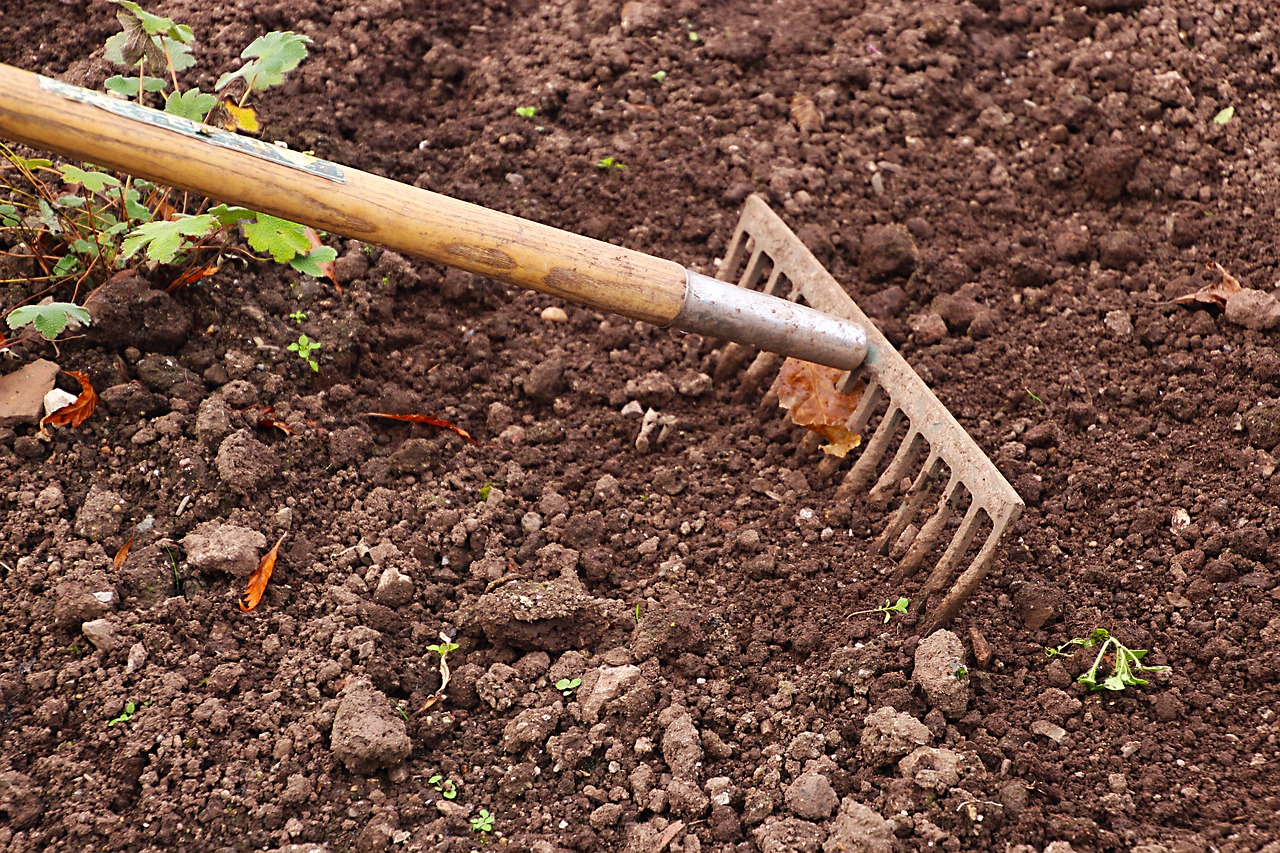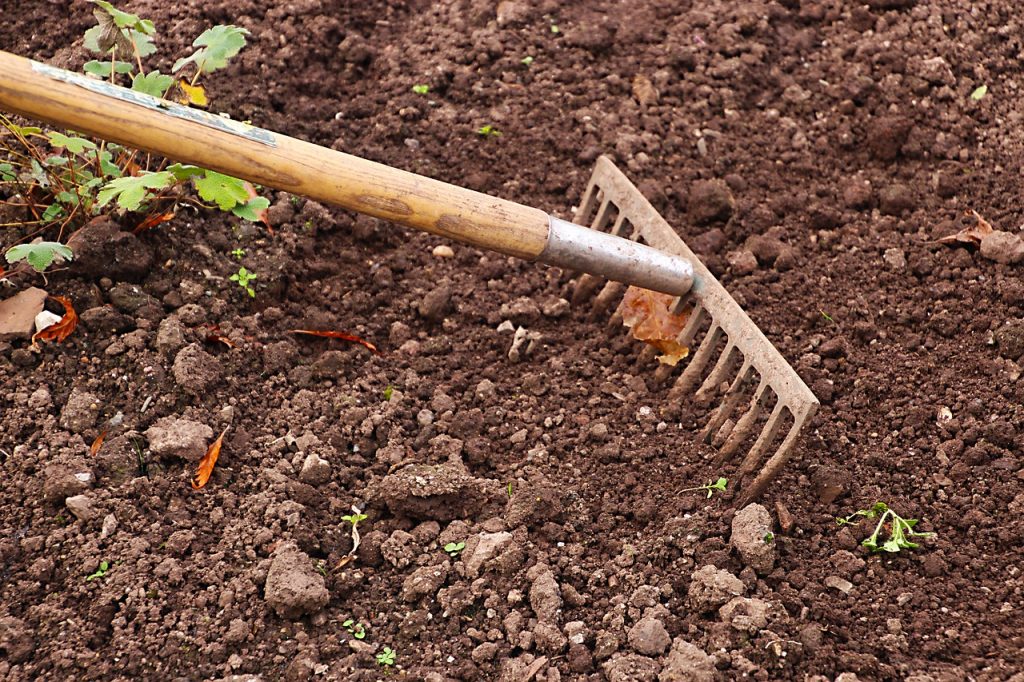 2. Spade and shovel
Every gardener should have a spade and shovel in their tool shed, they are needed for spring garden digging or digging holes for trees and shrubs.
3. Hoe
This tool is essential for loosening soil, removing weeds and breaking up clods of earth. It is ideal for those who have flower beds. Popular types of this tool are:
classic – is larger in size and ideal for digging up larger areas;
gardeners – smaller and with a closer-set blade; great for digging up small flower beds.
4. Tiller
This tool is great for loosening soil over larger areas. It comes in handy when starting a garden and digging up space for a vegetable garden. Soil conditioners are quite expensive, so you should consider renting this device.
5. Mower
Lawn is a very impressive decoration for any garden, but it needs regular mowing. The right lawn mower is essential for this. You can find different types in stores:
drum mowers – hand-held mowers, will work great on an even and small lawn;
electric – they are very light, with power not exceeding 1700 W, a big obstacle in their use is the necessity of connecting to electric grid.
petrol mowers – are heavy and large, with more power than electric mowers. They work well in larger gardens.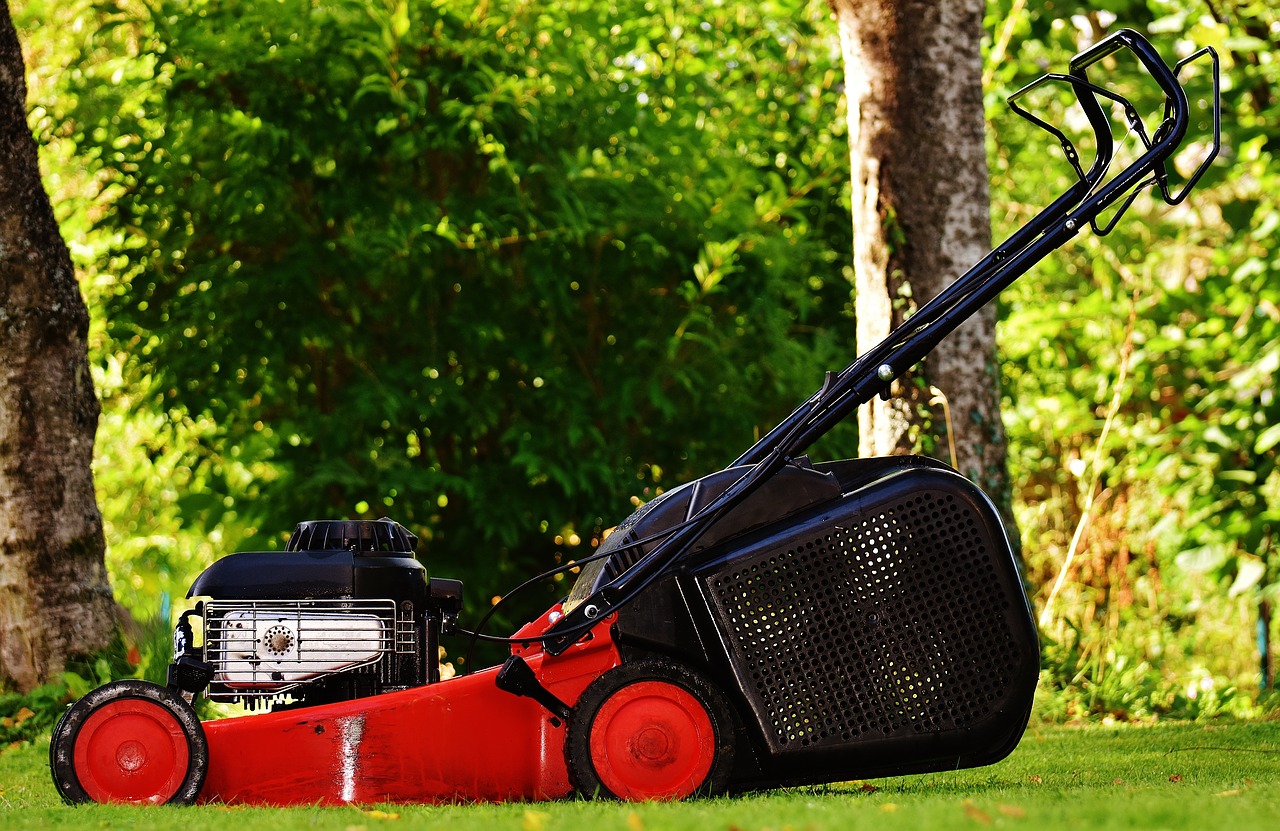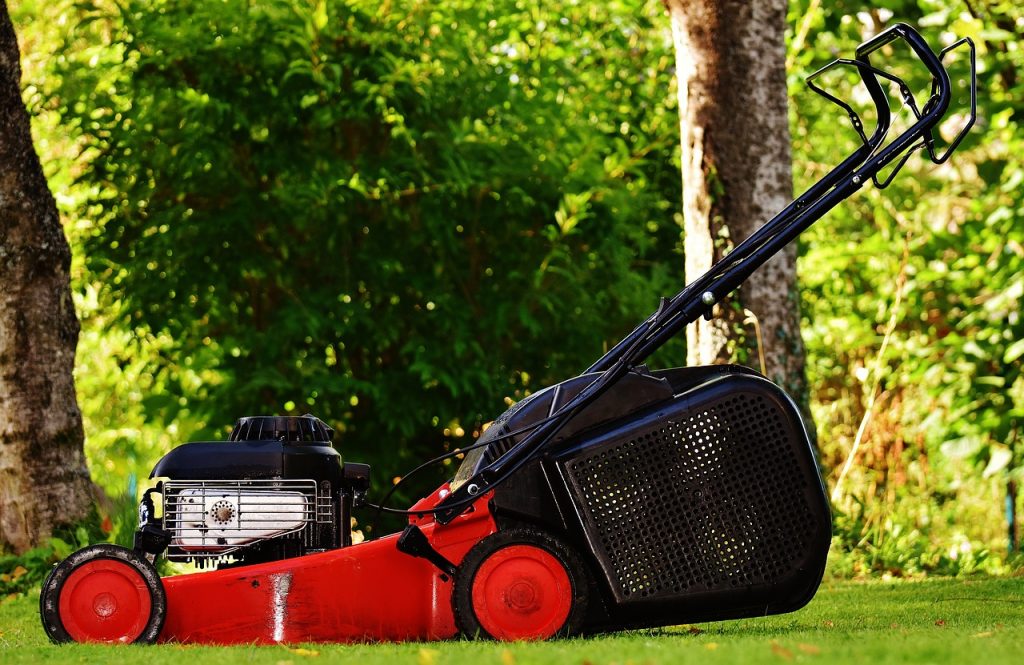 6. Trimmer
This device is essential for trimming grass near fences, trees, flowerbeds. In stores you can find trimmers:
electric,
internal combustion engine.
7. Shrub shears
Shears are necessary for trimming bushes and small trees. Telescopic pruning shears are the best choice for these jobs. They allow you to trim even the tallest branches.
Hedge trimmers are indispensable tools for various coniferous shrubs. They can be driven by either petrol or electricity. Most have a 60 cm long cutting guide.
8. Secateurs
This tool is designed for cutting small shoots and small shrubs. Secateurs can be found in gardening stores:
one-handed – suitable for shoots and stems with a thickness of up to 1.5 cm;
two-handed – for stems and branches up to 6 cm thick.
9. Garden irrigation tools
The simplest tool is a garden hose that connects to the tap. Other ways to water are sprinklers and automatic watering systems.
10. Watering can
The watering can is a must-have tool in every garden, especially useful when plants cannot be watered from the garden hose. In stores you can find watering cans with different capacities.
The quality of the tools matters
It is advisable to buy good quality tools so that they will last much longer. Buying such tools from Bosh or Fiskars is a big expense. A great alternative are tools from the popular discount store Lidl.
Before buying the tool of your choice, check whether its height is adjusted to the user – this is very important, especially in the case of tools for digging, scarifying and raking.