You need about 4 min. to read this post
A home playground can be a great alternative to public playgrounds located on housing estates or near city parks. It's a perfect place for our kids, who will surely feel comfortable and free there. Let's check what kind of attractions we can provide for our kids.
The best attractions on a home playground
Children love movement and freedom, that's why the playground at your house shouldn't lack safe structures that your child can climb and run on. It's a good idea to install a small climbing wall or ladders that are properly secured. On such a playground your child will surely have many places to play. It is also a very good idea to install swings and small merry-go-rounds, where a child can practice balance and swing. A very good idea for a backyard playground is to place a large slide, which will be combined with ladders and a small climbing wall. For the little ones it will certainly be great fun to make mud pies in the sandbox. It is worth choosing such a model of the sandpit, in which there is a possibility of covering it with a special tarpaulin, which will make the sand will always be clean and free from dirt, which can cause falling leaves or animals that visit our garden. Sandboxes are now made in different sizes, most often of plastic or boards, so lightweight construction can be very easy to move to a new place. It is also worth investing in a large garden umbrella, which will protect your child from the sun, for example while playing in the sandbox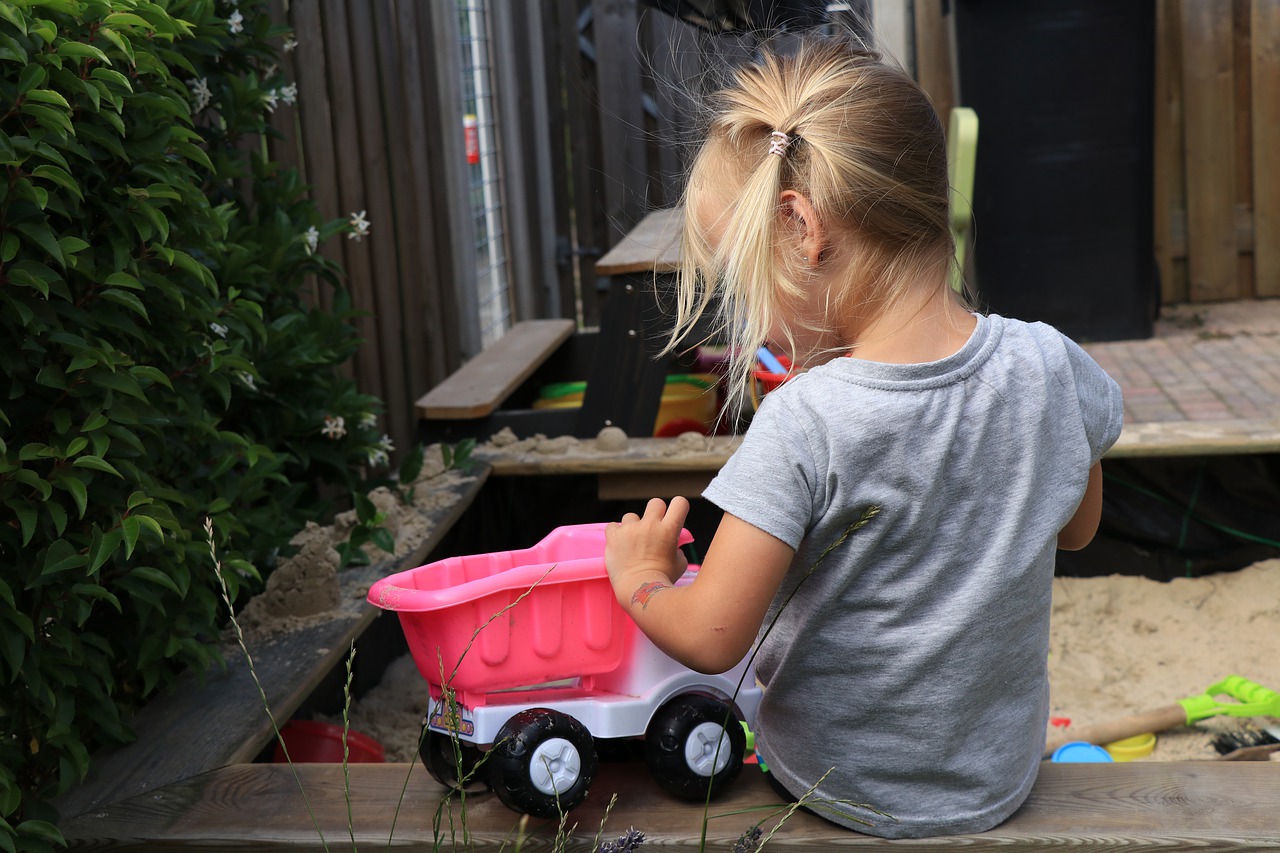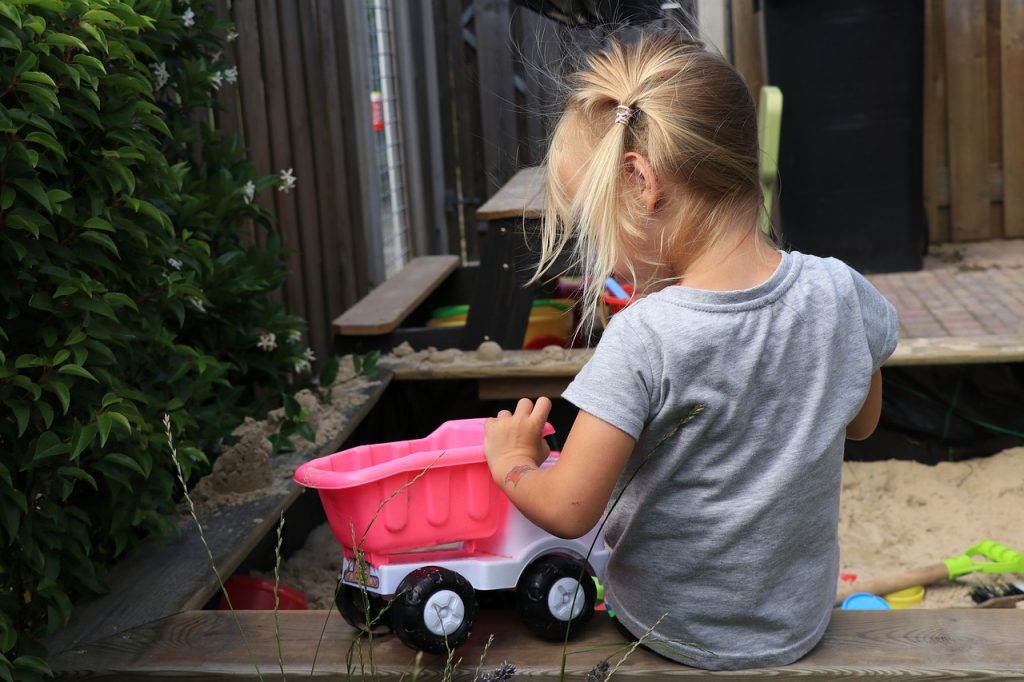 Children's playgrounds are also an interesting solution, where you can combine a slide with a climbing wall and special ladders and ropes for climbing. Thanks to them, older children will have a lot of reasons to play, and such construction can serve as a toy castle or fortress for small adventurers. Thanks to such playgrounds, children can also discover new skills in themselves, learn climbing or balance
A very good option for the younger ones is to place a so-called sensory path on the backyard playground. Thanks to it they can develop their sense of touch. The path may be built of various sized, rounded stones, as well as sand or gravel. Thanks to the different sizes and shapes of the materials used to build it, the child can learn to distinguish their size and shape. Such paths are highly recommended by orthopedists, who encourage parents to walk with a child on such a path to strengthen ligaments and joints
A playground at home should also not lack swings. For younger children we recommend nest swings, which are enclosed on all sides with soft material. The child is placed in a safe seat, thanks to which we can be sure that the child will not fall out of it while playing
What is worth knowing about the home playground?
It is very important to locate the home playground away from ponds and dangerous places such as switchboards with electricity or cables that are not protected. Children must feel safe there, that is why it is worth taking care of its even surface without such elements as stones or gravel. A good way to ensure the safety of children is also to cover the surface of the backyard playground with a very flexible rubber surface, which can be placed anywhere in our yard. Thanks to it, children will be able to play safely. The surface itself is also used for municipal playgrounds, so it has the appropriate approvals, and by the way it is very easy to wash with a pressure washer. It is also extremely resistant to abrasion and UV radiation.