You need about 4 min. to read this post
A wooden floor is a dream of many people. Unfortunately, you need to protect it from moisture and mechanical damage. There is a solution for that. You can have waterproof panels, which look very similar to natural boards.
Floor in the house – which one to choose?
When decorating your home, you need to take into account many aspects to avoid unpleasant surprises later. Therefore, it is worth approaching this topic responsibly and without haste.
The basis for the arrangement of rooms is not only the color of walls, but also the floor. While walls can be easily repainted, wallpapered or changed in any other way, tearing up the floor will take a lot of nerves and… money. It is therefore crucial to choose the best solution for you.
Not only the aesthetic aspects have to be taken into account, but also the practical ones. Some floors require specific care, others are more exposed to scratches and mechanical damage and others do not cost too much.
We can choose from a wide variety of wooden floors (from solid wood to parquet or layered boards), vinyl panels, laminated panels, floor tiles (including wood imitation, natural stone imitation or stoneware), resin flooring, concrete flooring, carpeting and stone flooring.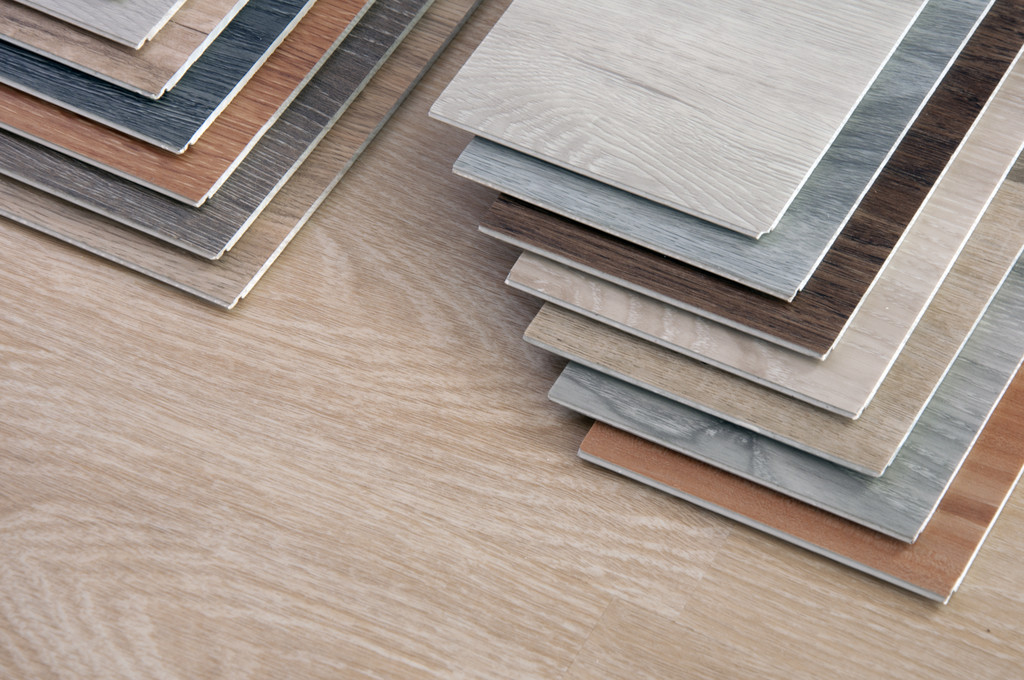 Waterproof floor panels – where can they be laid?
Among the whole range of products there are also panels with increased resistance to moisture. Thanks to that they can be easily installed both in living room, bedroom or corridor (also near the entrance door), and in bathroom and kitchen.
This solution will be especially useful in the case of a kitchen open to the living room or a living room with a small kitchenette, where a strip of typical tiles could visually disrupt the space. Waterproof panels can cope with splashes, dirt or extreme temperatures of liquids and high humidity (important, mainly for bathrooms).
Advantages of waterproof floor panels
The possibility of laying them throughout the apartment, without differentiating into specific zones, makes them add space. In addition, we do not have to give up our favorite view of wood in favor of tiles, which are usually laid in the kitchen and bathroom.
Additionally, waterproof floor panels are easy to keep clean. We don't have to panic so much when we accidentally spill water on them. Also, cleaning is easier than in the case of a wooden floor, which must not be heavily soaked.
One more advantage of such panels is that they perfectly imitate real wood. They are also available in many sizes and colors. They even come in stylized aged boards.
Where to look for waterproof floor panels?
Manufacturers are responding to consumer demand and more and more companies are offering moisture-resistant floor panels. Water resistance is an additional feature, for which you also have to pay more. The price of such panels is slightly higher than the standard ones, but it is worth paying for the comfort of use.
SWISS KRONO, among others, has waterproof floor panels in its offer. The Aurum series uses the AQUA ZERO technology which combines the HDF board with the Aqua Pearl tight lock. Thanks to this moisture does not get under the panels. Steam mops can also be successfully used to wash them. These panels are distinguished by 24-hour resistance to water (neither warping nor discoloration should occur during this time).
>> See also: Stoneware imitating wood – a practical and elegant floor finish
The situation is similar in the case of laminated panels from the Expedition 4V Classen collection, which have impregnated grout and a water-repellent coating. There is Megaloc Aqua Protect installation system. Additionally, they are highly resistant to damage and come in a wide range of colors that resemble natural wood.
When buying waterproof floor panels, pay attention to their density. It should not be lower than 900 kg/m3.