Insulating the garage ceiling with mineral wool – what is worth knowing?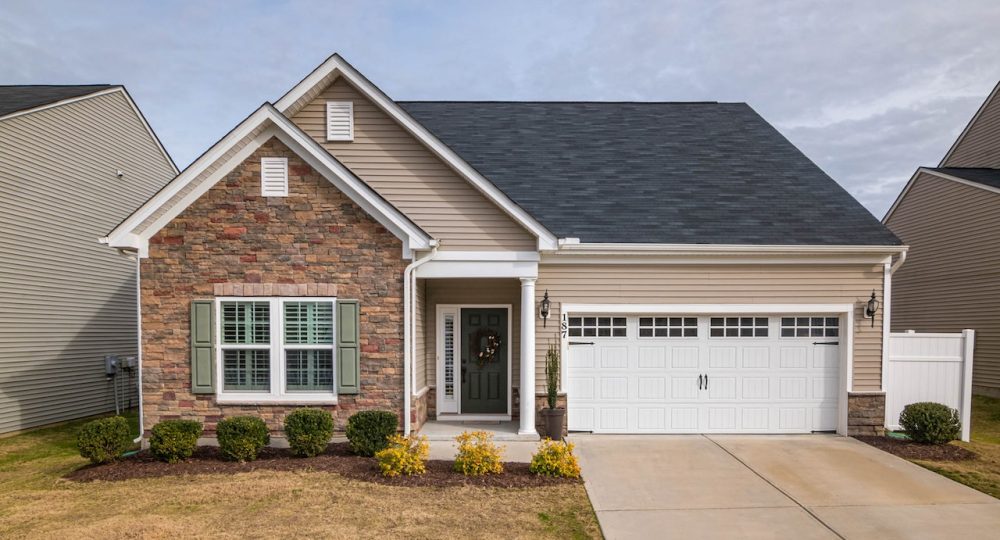 You need about 3 min. to read this post
A garage adjacent to a residential building – or integrated with it – in summer and winter can cause us a lot of trouble. Wide-open gates even several times a day provide an influx of hot and cold air masses, which also indirectly affect the apartment building. Therefore, it is so important to properly insulate the garage ceiling. Will it be provided by mineral wool? 
The garage is one of the sensitive rooms in houses. On the one hand, we store cars there, which do not require special treatment, but on the other hand, when we are dealing with a garage that is an integrated part of the house, with inadequate insulation we may have to deal with temperature fluctuations especially in the rooms adjacent to or directly above the garage. This is why proper insulation is so important. One of the recommended ways to do it is to protect the ceiling with mineral wool. What are the pros and cons of this procedure, and what is essential to keep in mind when deciding on such a solution?
Insulation with mineral wool 
Fire protection
Mineral wool is, next to polystyrene, the second most popular material used for insulating and insulating residential buildings and garages. It provides high vapor permeability at appropriate moisture levels. What's more, thanks to its structure, it shows high fire-resistant properties, which, especially in a room such as a garage, can be useful – unfortunately, we can sometimes hear about car crashes ending in spontaneous combustion of the vehicle. When insulating the garage ceiling with mineral wool, we have an additional screening factor, protecting the interior of the house. This allows for a greater sense of security for the occupants. 
Thermal insulation and sound attenuation
Mineral wool also provides excellent insulation, so that despite the garage cooling down or heating up several times a day, we do not feel it in the living areas. In addition to traditional thermal insulation, it also provides sound attenuation for sounds coming from the garage, so people sleeping above the garage won't hear vehicles leaving the garage. 
Installation and cost
Unfortunately, compared to other alternative ways of insulating garage ceilings, wool is quite a difficult material, requiring special treatment. First of all, we can't afford to get it wet during installation. It also requires the creation of a proper vapor barrier and a suitable substrate, which further increases the cost of the investment. 
Deciding to insulate the garage ceiling with mineral wool, you also need to prepare for a relatively high cost, since the proper preparation of the substrate, the purchase of wool, installation and its protection are among the more expensive options. 
main photo: pexels.com/Curtis Adams