You need about 4 min. to read this post
Properly placed lighting is very important. It is responsible for the comfort in a given room. Some rooms are strongly illuminated by sunlight, while others require small lamps giving plenty of light so as not to tire the eyes while working. It is therefore worth to know the principles of proper planning of lighting. What to pay special attention to?
How should the lighting design look like?
Preparation of lighting design should take place before we start finishing works. This will allow to choose the right places to mount light points. Along with the lighting project is good to prepare the interior design, this will help us immediately select the articles of lighting and their placement.
Choose the type of light
Lighting is divided into 3 main types. It all depends on the role it plays and its placement. We can distinguish between:
decorative lighting – it is intended to diversify the appearance of the interior. It highlights its specific elements. It may also have a practical function, e.g. illuminate a picture;
general lighting – its role is simply to illuminate the room. It is usually installed in the middle of the ceiling. If the room is larger, there are more lighting points;
work lighting – it has its specific function. It illuminates a mirror, kitchen, desk or dining table.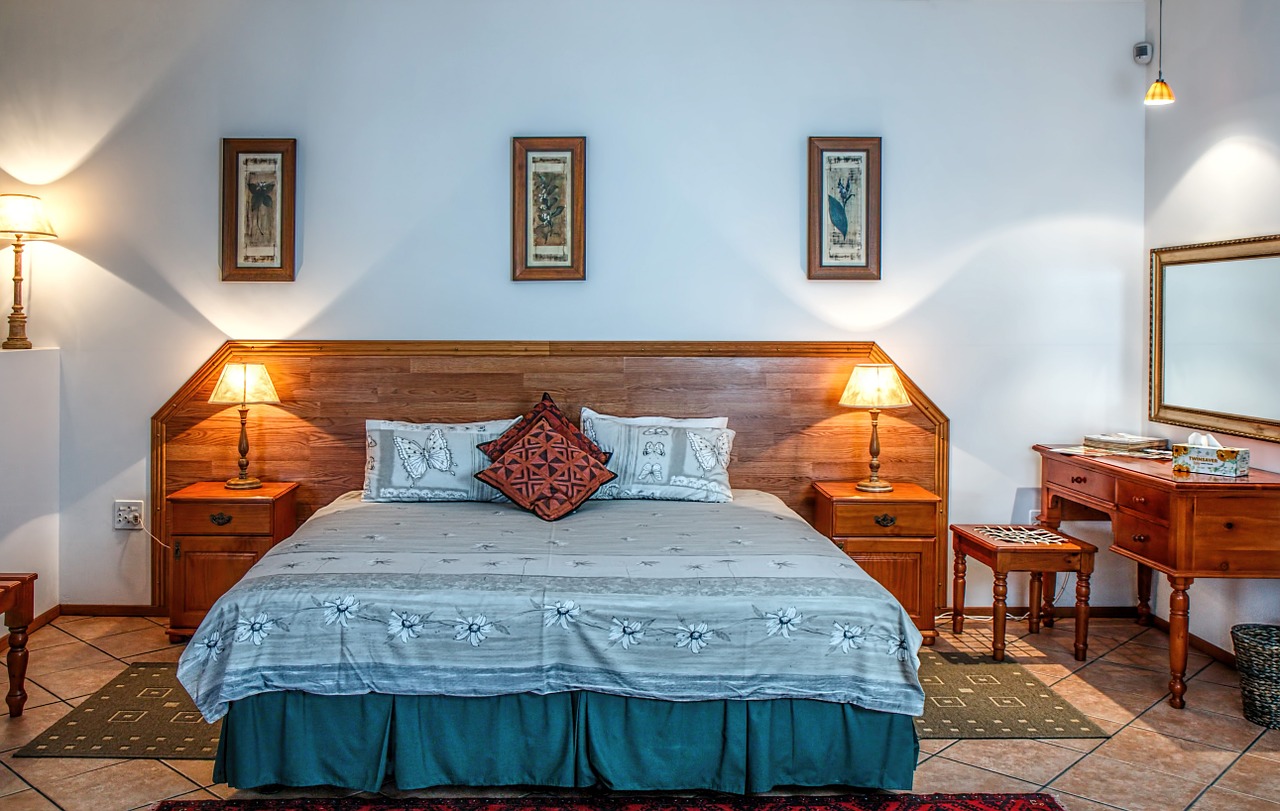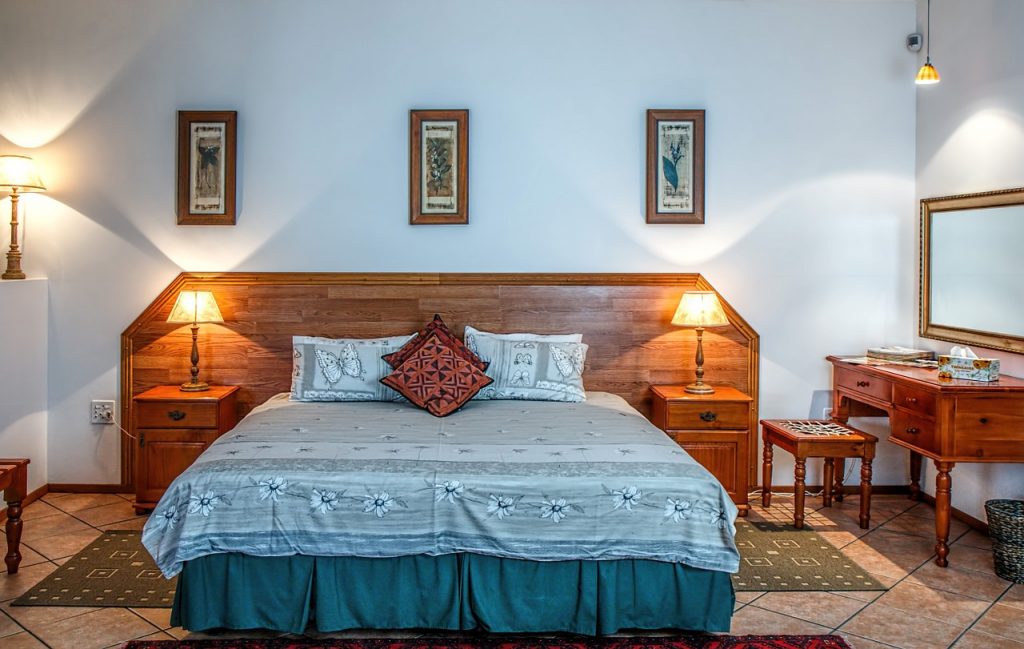 Color of light
Manufacturers offer different shades of light, from warm to cool. These are given in Kelvin (K). Choosing the right hue is important.
Warm white color – these are markings below 3300 K, it gives a yellowish tint similar to a candle.
Cool white – labeled above 5300 K. Illuminates the room with a bluish hue.
Neutral white – ranges from 4000 K to 5000 K. It is the most neutral and will work well in many places.
Bedroom lighting
After knowing all the possible types of lighting, it is worthwhile to adapt them to a particular room. The bedroom is the place where a bulb giving a warm, pleasant light will work best. Wall lamps, which will allow for point lighting of the room, will look good. They will also give it a cozy feel. Besides lighting points, which will be placed on the walls, you can add a plafond in the central point of the ceiling.
Another issue is the lighting by the bed. A bedroom for a couple should have two lamps on the sides of the bed, which will allow you to adjust the lighting individually. It is good if the bulbs in this area have a neutral color. We often read in bed, and this color of light will not tire the eyes. Many furniture companies have headrests in which LED lights are installed. They have a pleasant color and can replace bedside lamps.
However, in a child's bedroom it is advisable to install 3 lighting points. One in the central point of the room, with a neutral color. The second one on the desk – it is worth putting on work lighting, as this is the place where homework will be done.
And the third one e.g. a hanging night lamp in an interesting shape or a projector.
In addition, everything can be coordinated using a single system – smart home. It allows you to switch on the motion sensors, which turn on the light at appropriate moments. You can also adjust the light intensity to suit the atmosphere.
Practical lighting tips
To ease the way, for example, in the building, in the playground, staircase, it is worth betting on motion sensors. They will automatically turn on selected points of light.
A small lamp with an original, futuristic shade placed on a dresser or a windowsill will give an intimate atmosphere to the interior.
Currently very fashionable are chandeliers hanging low over the dining room table. It is worth to bet on such a model.
To improve the comfort of your eyes, you should place additional lighting behind the TV screen or computer.
An interesting solution are various led compositions, which can be controlled with a remote control.
>> See also: Intelligent light bulbs. How does it work?
Independent preparation of lighting in the bedroom and other rooms is not complicated. It only requires knowledge of the basic principles, and as for the arrangement aspects, they should be chosen for a specific taste.