Terrace in a difficult location. Advantages and use of LED lighting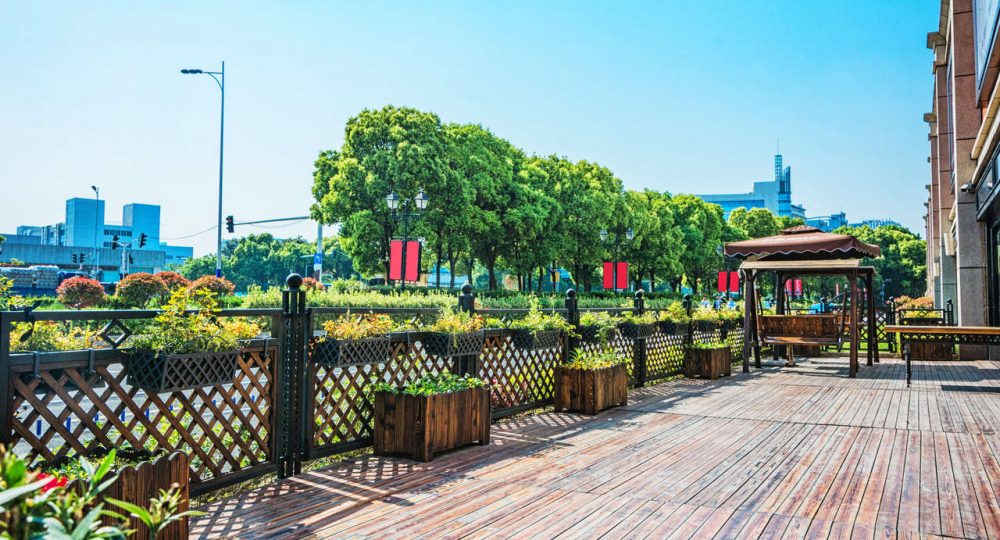 You need about 4 min. to read this post
During the day full of flowers and sunshine and in the evening atmospherically lit, but above all with a delicious menu. In just a moment restaurants will begin to arrange gardens and terraces to host their customers in the fresh air. In such scenery, every meal tastes better. And what if the restaurant terrace borders a busy street? Relax! Such a place can also be arranged, you just need to light it well and protect it.
Difficult location
If the restaurant is located near a street, arranging a garden can be a bit complicated but not impossible! Good location and delicious cuisine will surely attract guests, especially in summer, when the weather favors outdoor meetings. That's why you should think about arranging tables under a cloud. A wooden terrace, large pots full of flowers and decorative shrubs, light garlands building the mood in the evening, thanks to them you can create a place, where everyone will surely want to stop for something good.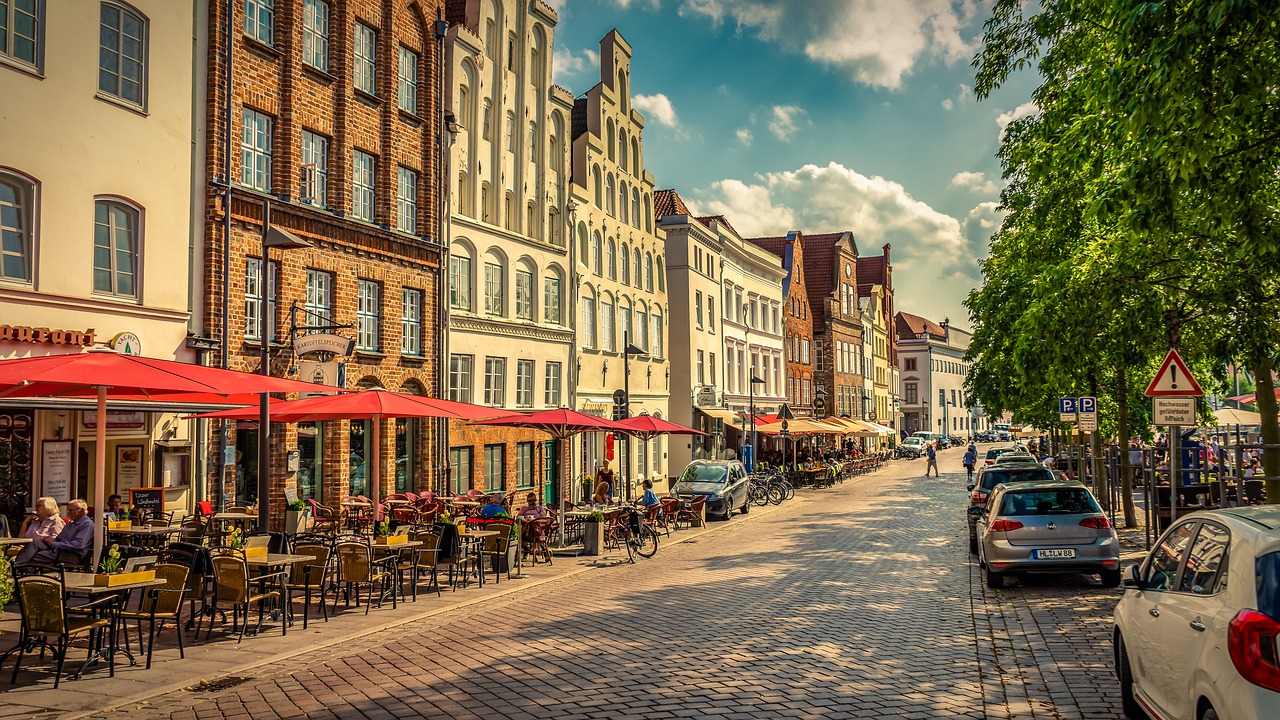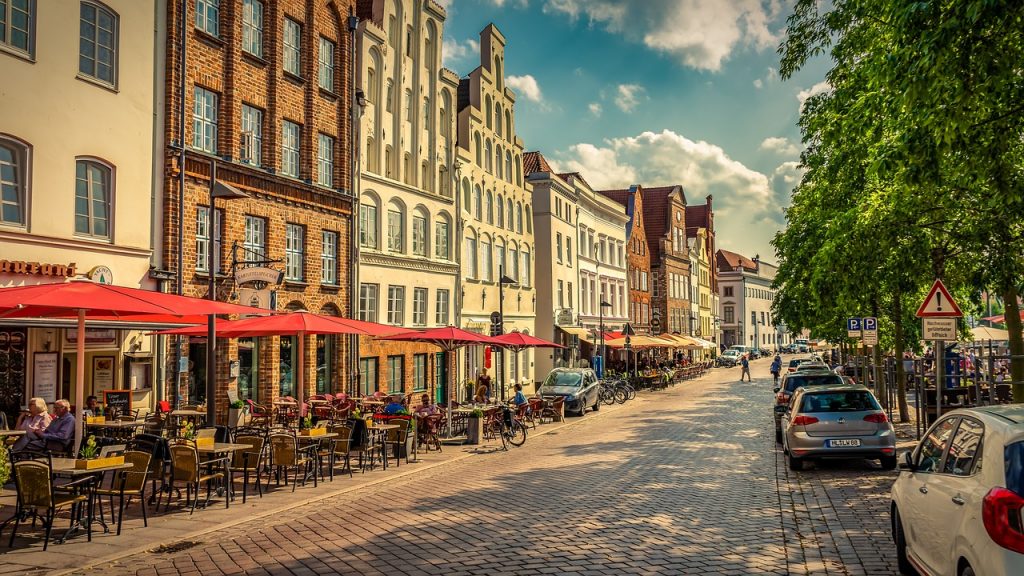 Outdoor terrace design
Terraces made of exotic wood are very popular, mainly due to their extraordinary durability and aesthetic qualities. Their biggest advantage is durability even without impregnation, in contrast to other terraces made of pine or spruce, where impregnation is a must. Decking boards made of exotic wood are characterized by a tight structure that emphasizes their natural beauty. In addition, they come in many shades from light yellow to mahogany brown, which certainly allows you to match the other decorative elements and create a cohesive arrangement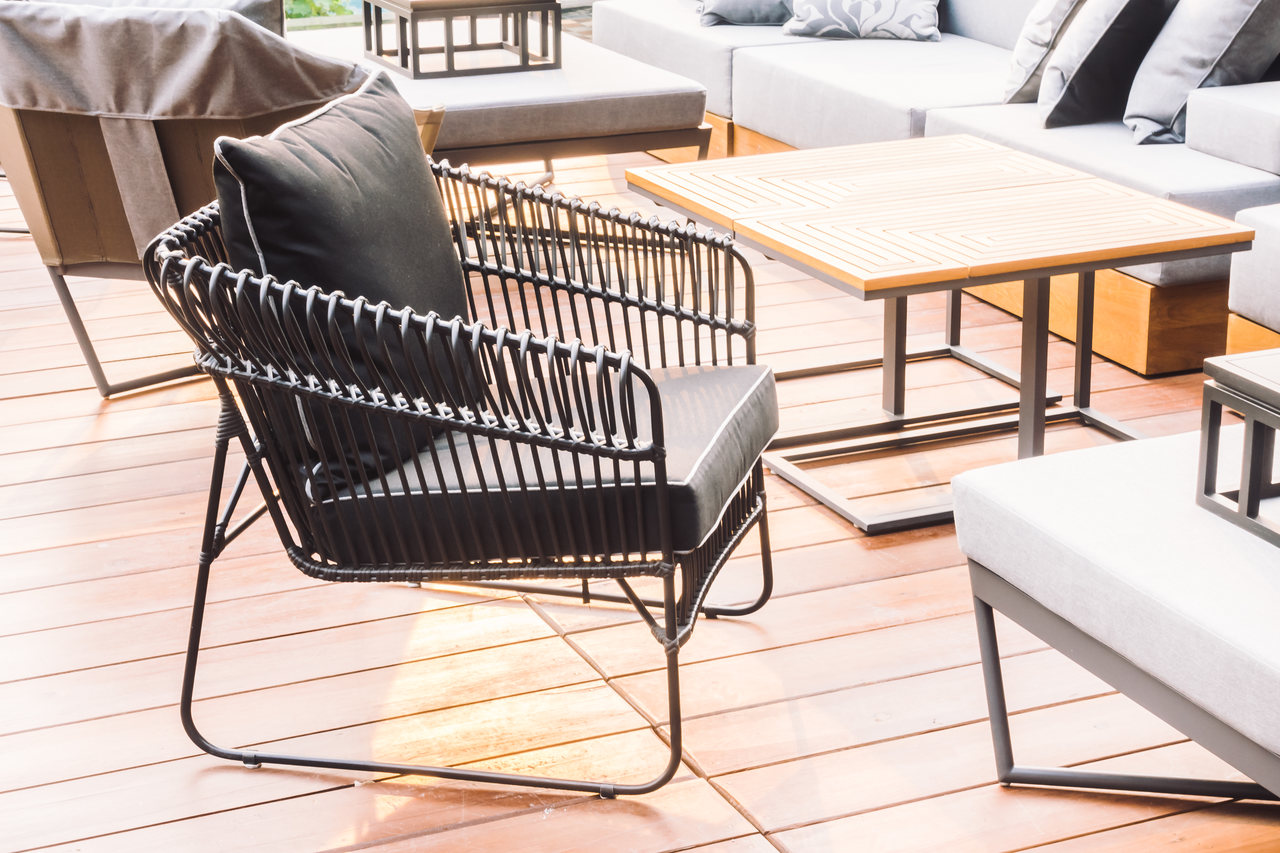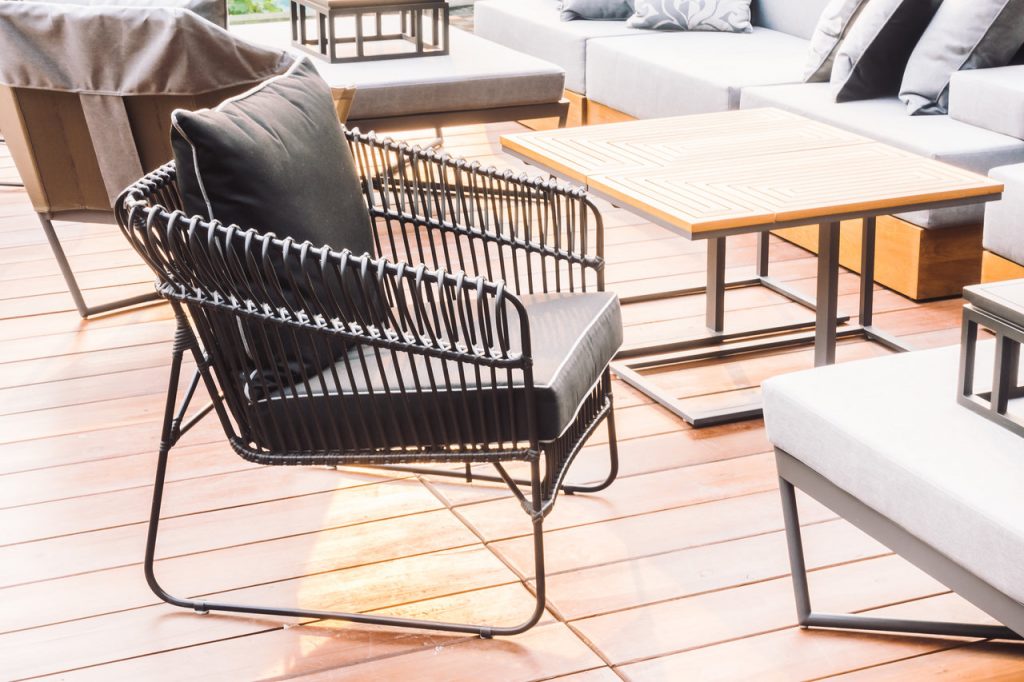 Terrace made of wood will be very durable due to the high density of wood and resistance to biological destruction, in variable weather conditions that prevail in Poland. It is therefore ideal as a finishing material for an outdoor garden in a restaurant, patio, or other public facilities. It is also a good choice because of the heavy traffic that will take place on this surface. It is worth noting that exotic terrace boards heat up relatively slowly, so that on hot days the wooden restaurant terrace will not give off heat as in the case of cobblestones or terrace boards.
Simple installation
Installation of an exotic wood terrace is not complicated. Idea Garden offers complex terrace systems that allow for invisible installation of terrace boards made of 4 exotic wood species such as: Ipe Lapacho, Merbau, Padouck and Teak. These decking boards are characterized by a smooth surface without grooves and various lengths, which creates many installation possibilities. The board can be laid in a staggered pattern or in a brick pattern, which also minimizes waste. In addition, the Softline system, which consists of a board, a system of clips, screws and a joist, allows you to enjoy the beauty of wood without visible screws
Safety first
A durable and beautifully arranged terrace, which will attract customers, is one thing, but to make your guests feel comfortable, you need to ensure their safety. In the case of the previously mentioned location, a garden or a restaurant terrace located by a busy street should be well illuminated. In this case LED warning lamp will be perfect. These types of lamps are used primarily to protect places of events, but can also be used to illuminate places of specific locations. Thanks to their durable housing and energy-efficient LEDs, they are willingly used by many entities. Equipped with a handle, the warning flares can be hung e.g. as a flashing warning light. These flares can be charged using 240V mains or car charger which makes this product even more universal.