You need about 4 min. to read this post
The summer season is fast approaching, where you can spend a lot of time in the garden. During this period, you can have barbecues and family gatherings outside. However, for this you need to have garden furniture
This is a big investment, but certainly worthwhile. However, the question arises which furniture – wooden or plastic – is better to choose? Do you want to know which chairs are better to opt for? Then be sure to read our guide.
Is it worth buying garden chairs?
When choosing garden chairs, you can be sure that it is a good investment. Thanks to them you can create a cozy corner to spend time outdoors. With furniture in your garden, you can take full advantage of the nice weather and high temperatures. This is equipment that can come in handy even on rainy days on a covered terrace or balcony. You don't have to think long about whether you should decide to buy them. There are many reasons why you should have them in your garden. However, a slightly more difficult question arises, namely – how to choose them?
What to look for when choosing garden chairs?
There are so many garden chairs available on the market that deciding on this one particular model is not at all easy. First of all, you need to pay attention to the price. It is not necessary to immediately choose the most expensive furniture, but you can not be fooled by large promotions. If you can buy furniture for a penny it is almost certain that after a year you will need to replace it. Another aspect you should pay attention to is the materials from which they are made. Both plastic and wooden chairs are recommended but what matters is the durability of the materials used in construction. The last detail is of course the appearance. You have to match it to your individual tastes and decor of your house and terrace or balcony.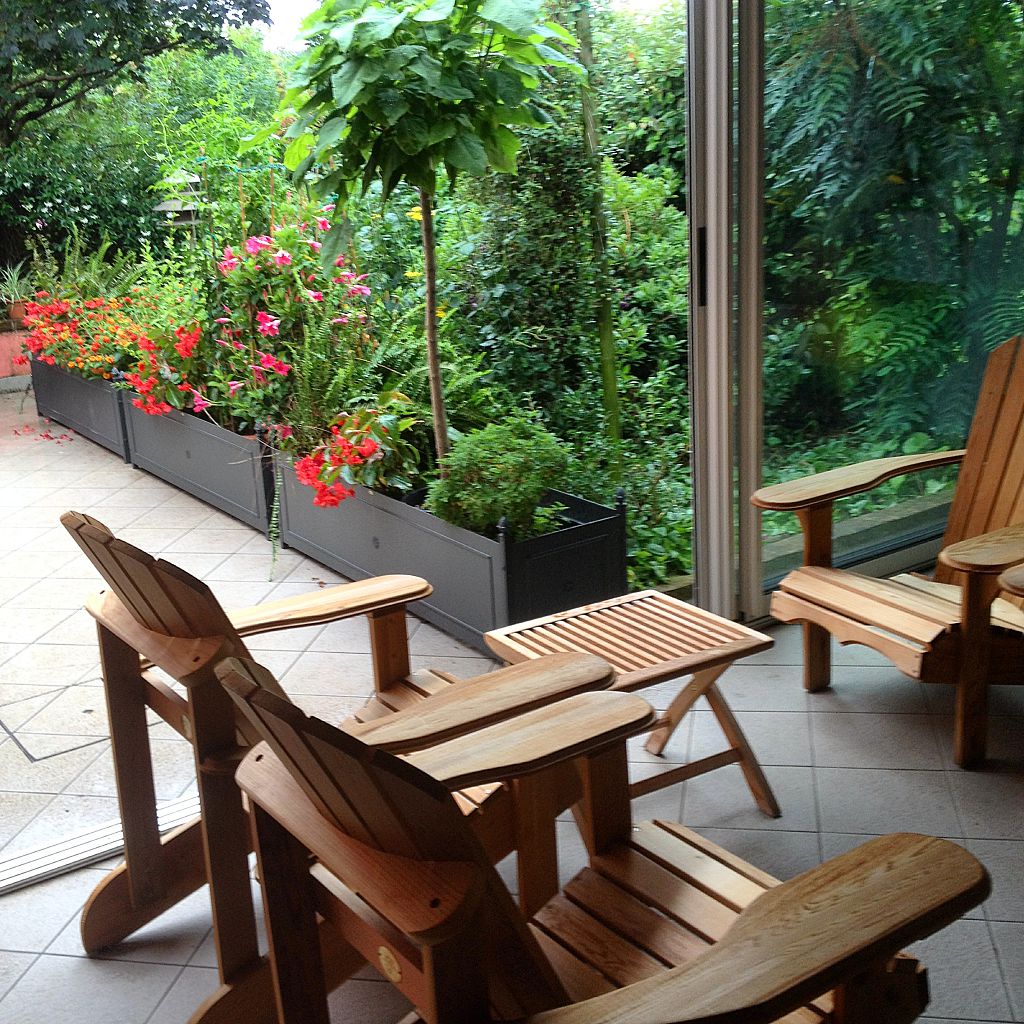 When is it better to buy plastic chairs or wooden chairs?
The most common in stores are plastic chairs. Unfortunately, not all such models attract with their appearance. There are traditional and old-fashioned chairs that are made of poor-quality plastic, which causes them to break and bend quickly. Additionally, plastic can fade and lose its shine. An excellent choice are plastic chairs that imitate rattan. In their favor works the fact that they are not only elegant, but also very durable. Usually, their construction is made of metal, so you can be sure that they will last for several seasons.
However, wooden chairs are much more popular. Their advantage is that they are durable and look fashionable even after many years. However, in this case you need to remember to renew their maintenance every year so that the wood does not get damaged and its color does not fade. In addition, during the winter and autumn season, it is better to hide the furniture in the house. In the case of plastic chairs, you don't have to worry about storing them because even after winter, they may not lose their appearance and durability.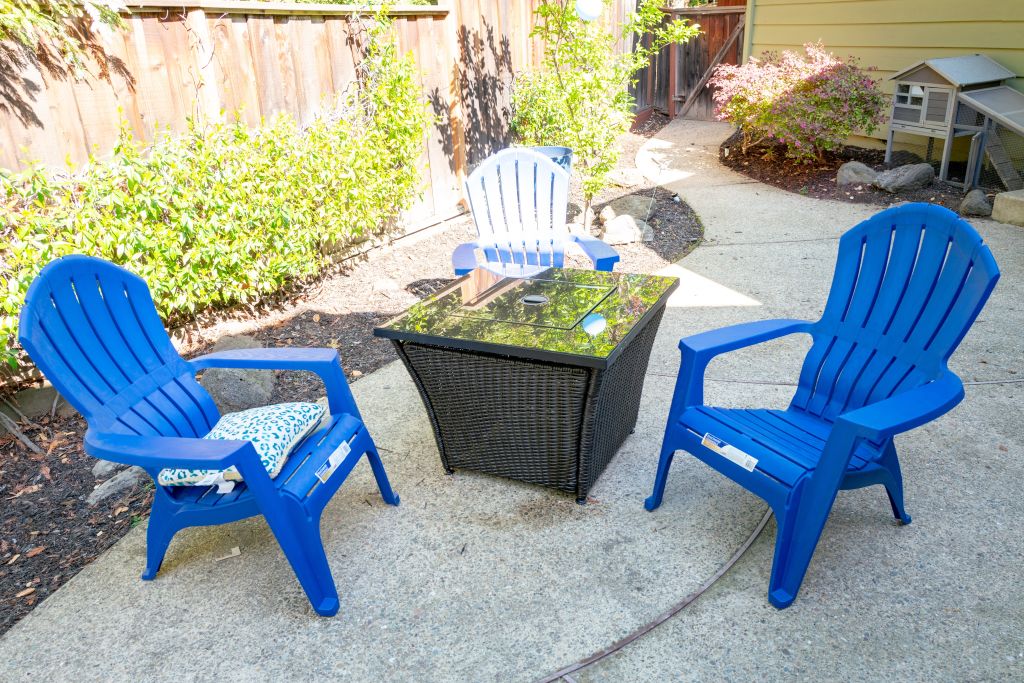 How much do wooden and plastic garden chairs cost?
What price you can get garden chairs for depends on what material they are made of, their style, and the manufacturer they come from. It is best to trust companies that are very popular and have been on the market for a long time. If you choose classic chairs in unpopular colors, you can pay for them from 20 to 60 zlotys apiece. However, if you want stylish and modern furniture in your garden, you can pay between 70 and 200 PLN for one chair. These prices apply to both wooden and plastic furniture.
Can you make garden chairs yourself?
Wondering if you can make garden chairs yourself? There are several ways to do so. However, instead of chairs, you can get beautiful and stylish seating for several people. For this, you will need wooden pallets and some cushions.
>> See also: Waterproofing wooden facade elements
Already knowing what to follow when choosing, as well as what price offers are waiting for you on the market, you can easily determine the one that will meet all your expectations. Maybe you decide to build garden furniture yourself?