You need about 4 min. to read this post
Gardening and allotment season is in full swing! Time for planting, transplanting, fertilizing and many other activities around plants, shrubs and trees. It's helpful to have the right equipment, which makes it easier and faster to take care of them. How to choose the right pruning tool?
Pruning: A must for every gardener?
Most ornamental plants as well as trees and shrubs need regular pruning. This gives them a compact shape, encourages bushiness, and stimulates growth and flowering. Pruning is a maintenance procedure that requires knowledge and practice, because improperly done can damage and lead to degradation of the plant. In its correct execution, gardeners are assisted by properly selected, sharp tools, whose cutting is precise and does not damage the tissues of the plant
Pruning small plants with thin twigs – pruning shears
Pruning shears are a basic tool for every gardener, even amateurs. With it you can perform the simplest tasks on plants, shrubs and trees. The condition is that they do not have too thick shoots or twigs, because then there is a risk that we will shred them with a tool
There are many pruning shears available on the market. For people who are not very familiar with gardening equipment, it may be strange that the same tool can be bought for less than 20 zlotys or for more than 100 zlotys… It all comes down to quality. Secateurs for a dozen or so zloty usually do not withstand more intensive work in the garden, their mechanism is quickly destroyed, and the cutting part is easily blunted. More expensive models use a much more resistant mechanism and blades are made of materials that even after repeated use are still as sharp as just after purchase (stainless steel). What is important, higher quality secateurs usually also have handles coated with non-slip material, which prevents the shears from slipping from your hand, and at the same time protects your skin from the formation of imprints. They are also equipped with a stirrup, which prevents uncontrolled opening of the blades.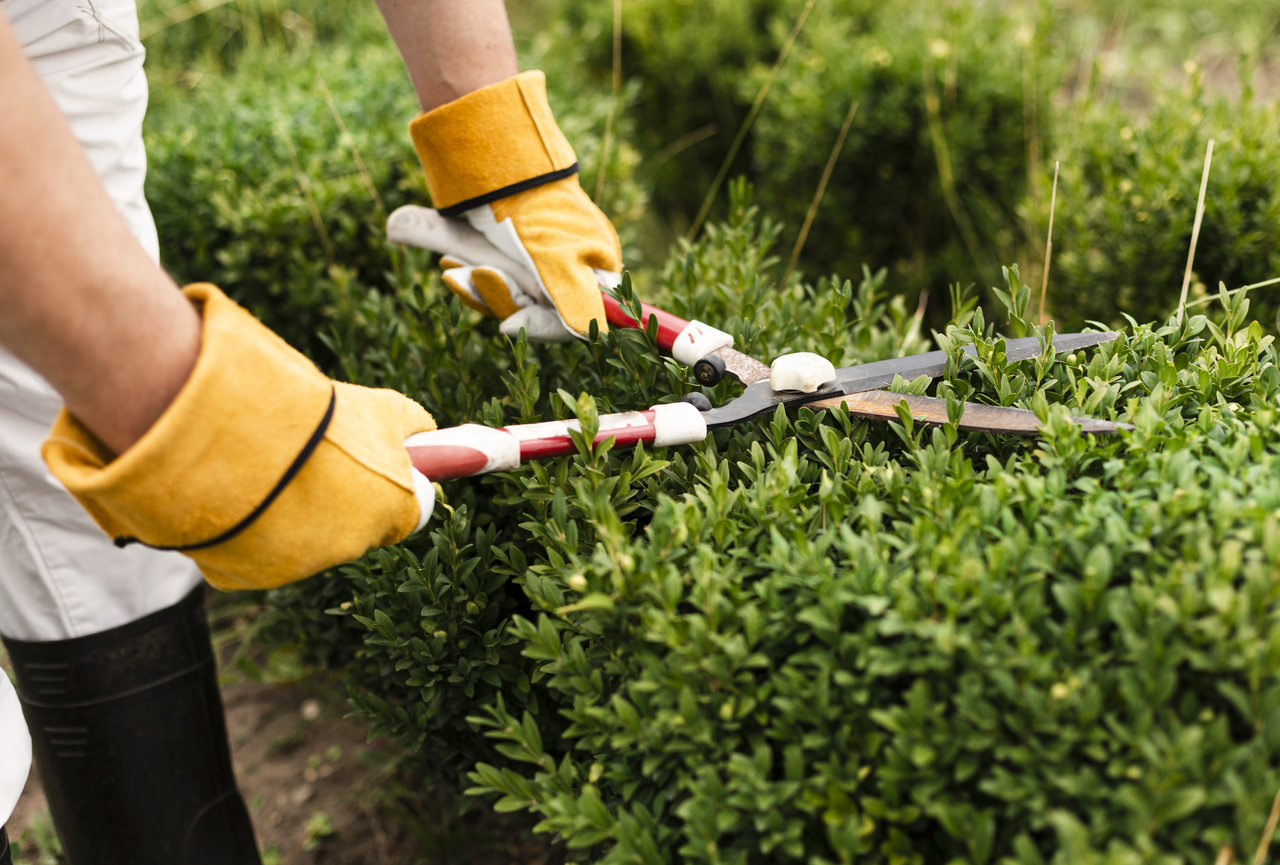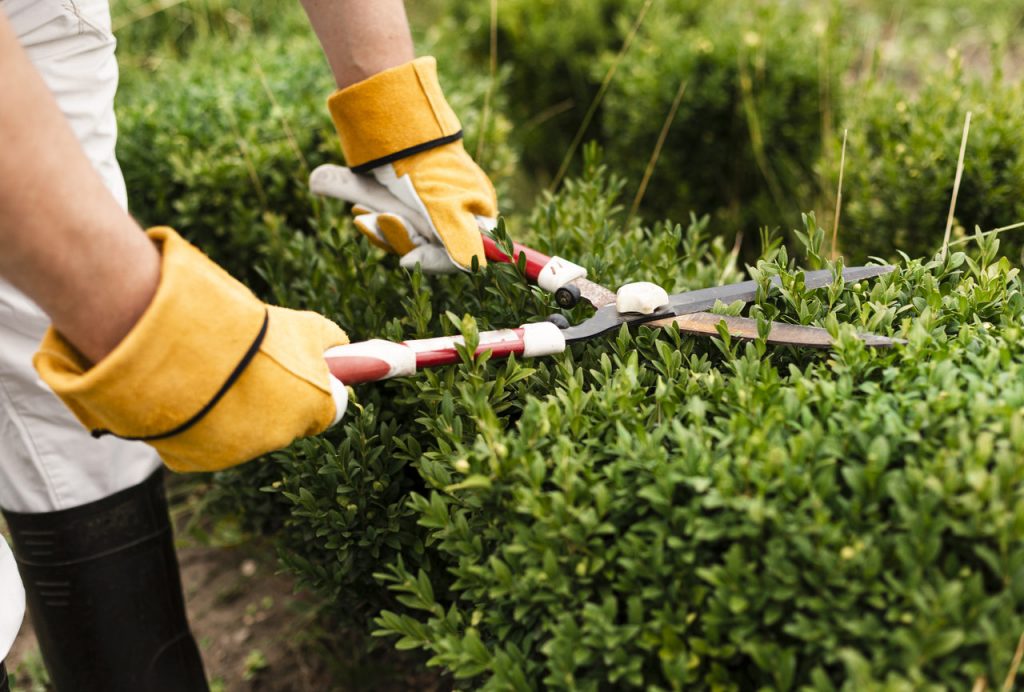 Two-hand pruning shears
For trimming larger branches at a height, two-handed pruning shears with extended handles are the best choice. You don't have to climb a ladder to do the pruning of fruit trees or shrubs.
Hedge trimming is not without shears
Every garden with a hedge or a row of sedges needs a pair of garden shears. This tool makes it much easier to trim such large groups of plants, level them and shape them into flower beds. Garden shears are also useful for trimming grass in hard-to-reach places that are impossible to reach with a mower or trimmer
>> Read also: Shade-loving shrubs. See which species prefer shade
The simplest one-handed pruning shears can be used to cut herbaceous plants. In the case of thick shoots and woody plant parts, two-handed shears may be necessary. Because of the job they do, garden shears may need frequent sharpening, but they have straight blades so it's a fairly easy job to do.
Garden saws – equipment for difficult tasks
If you have fruit trees in your garden that need regular pruning and the removal of frozen or damaged branches, then sooner or later you'll be forced to get into more serious pruning equipment, namely a garden saw. If you only have a few plants with thicker branches or heavily woody stems in your care, then a hand saw will suffice. You can get such saws at any gardening store or home improvement store. They vary in length, type of blade, and shape. It is worth paying attention to the handle of such a saw, so that it stably and securely lies in the hand and does not move in it.
Petrol Saw
If you have a larger number of trees, a small or larger orchard, then you may need to equip yourself with a petrol saw, which will make basic maintenance tasks much faster and easier. However, it should be remembered that such equipment should be particularly well cared for, so that it serves us long and without failure. Among other things, it is worth submitting it to periodic inspections at the manufacturer's service centre.