You need about 4 min. to read this post
Anyone who has trees and shrubs in their garden should get a chainsaw for garden work. Which chainsaw should I choose for my garden? Should I choose a chainsaw based on the size of my garden?
An essential tool for every garden?
With a chainsaw you can chop down trees, prepare firewood and cut branches and bushes. All of these tasks can be done quickly and without much effort. You can find different models of chainsaws in the stores, which differ in power, design and power supply. Which chainsaw is right for your garden? Which is better: Electric, petrol or battery powered?
Petrol chain saws
A good quality petrol chainsaw has a two-stroke engine, which means it runs on a mixture of oil and petrol. It is more powerful than an electric chain saw and is therefore designed for heavier work, such as felling thick trees.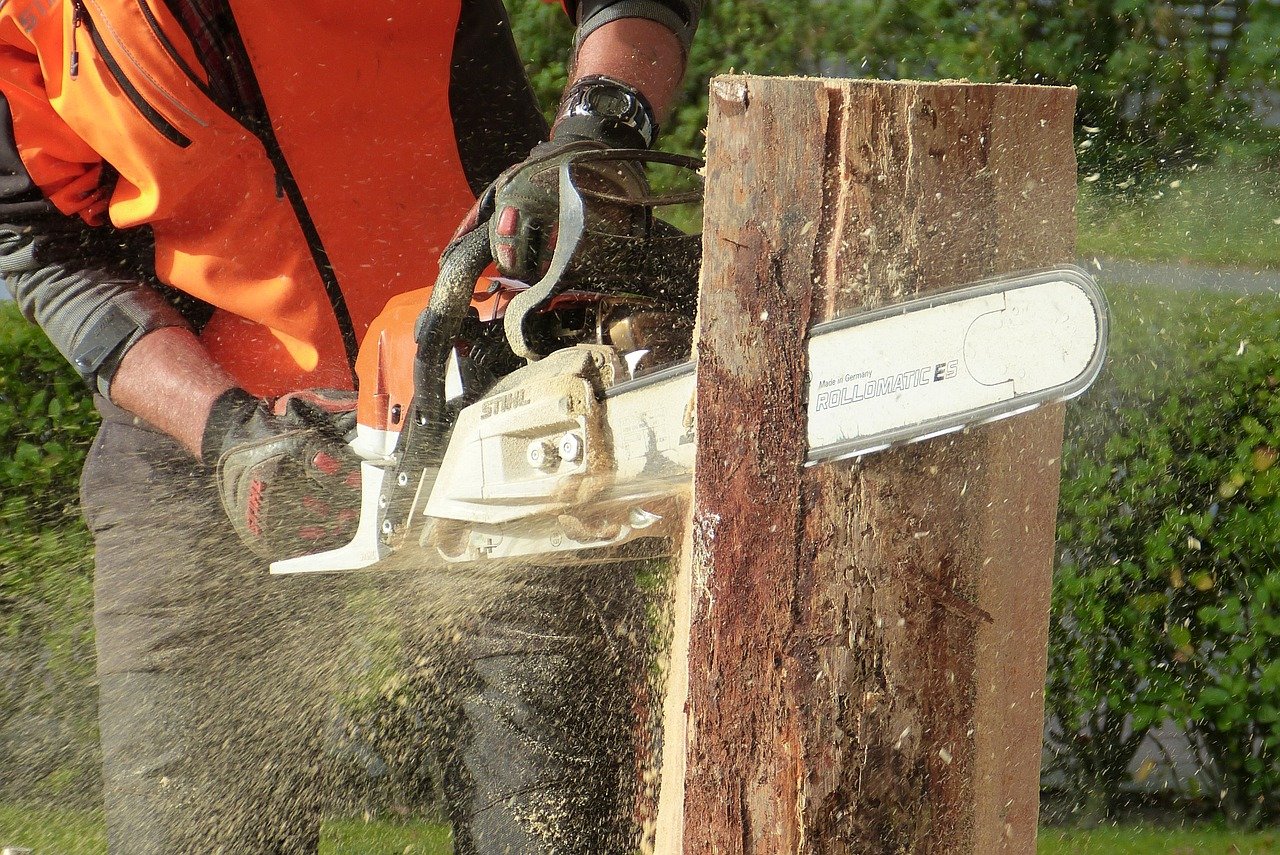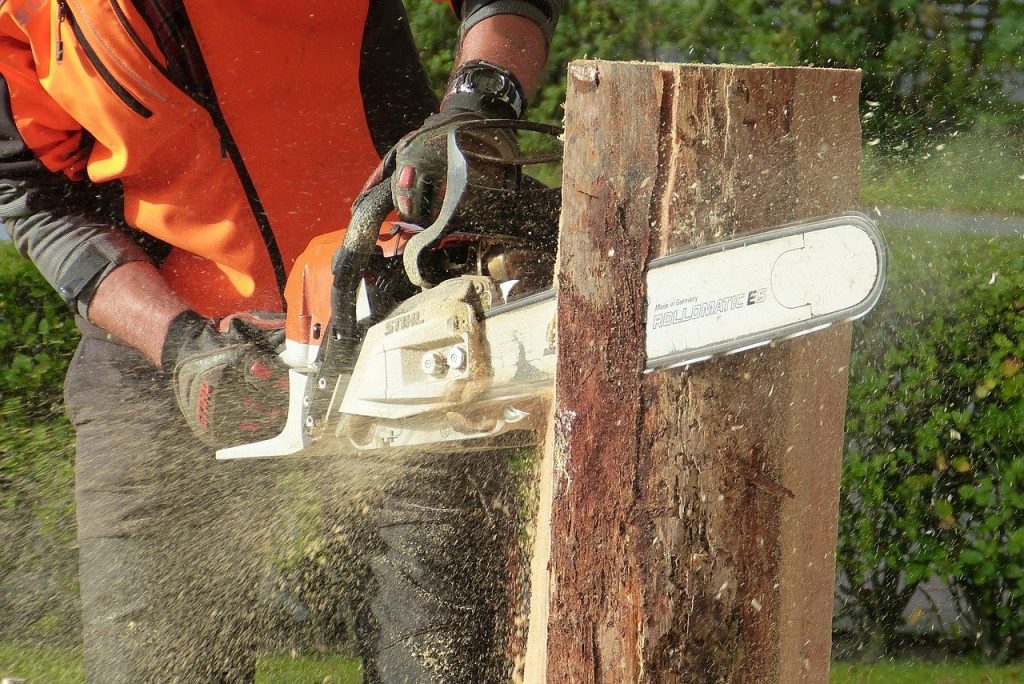 The main advantages of a chainsaw are:
robustness and durability,
resistance to mechanical damage,
high mobility – it can be used in any place.
The main disadvantages of a chainsaw are:
emission of exhaust fumes harmful to the atmosphere,
the main disadvantages of chainsaws are: the emission of exhaust fumes which are harmful to the atmosphere,
loud work of the device – it is necessary to use headphones during work,
high operating costs associated with regular servicing.
The parameters you should pay attention to when choosing a petrol chainsaw:
Power
For small gardening jobs, such as trimming branches or cutting small trees, chainsaws with up to 2.5 HP are best. For felling medium-thick trees or preparing various wooden structures, chainsaws from 2.5 to 4 hp are better. For professional garden work, chainsaws with more than 4 hp are best.
>> See also: The most necessary gardening tools
Engine capacity
Engine capacity translates proportionally to the work that can be done, the higher the engine capacity, the heavier the work that can be done. Engine capacity should be matched to individual needs.
Guide bar length
The shortest guide bars are 30-35 cm long, but the longer the bar, the more powerful the chainsaws can be.
Weight
The lightest petrol chainsaws weigh about 4 kg. More powerful models weigh from 5 to 10 kg.
Accessories
Some models of chainsaws are equipped with additional functions, the most popular of which are:
safety brake,
exhaust gas cleaning system,
vibration reduction,
boom.
The cheapest models of petrol chainsaws can be purchased for less than 300 PLN, but the power of these devices does not exceed 2.5 HP. Internal combustion saws with a power of about 5 hp, is the expense of 500 to even 1500 zł. Brand saws are worth recommending:
Stihl,
Husqvarna,
Makita,
NAC.
Electric chainsaw
An electric chainsaw is a great solution for a small garden. The cost of repairing such a chainsaw is much lower than a petrol chainsaw.
The main advantages of an electric chainsaw
no exhaust fumes,
low noise level,
low weight,
no high vibration, therefore suitable for precision cutting.
The main disadvantages of electric chainsaws
the need to use a long extension cord,
only suitable for felling small trees.
Parameters to look for when choosing an electric chainsaw
Power
For the simplest garden tasks a chainsaw with a power of 1.2 kW will do. For more demanding gardeners a chainsaw with a power rating of 1.5 to 2.5 kW is ideal. All models are powered by 230-240 volts.
Guide bar length
The simplest models have 15-20 cm long guides. More powerful models have 30-40 cm long guides.
The cheapest models of electric chainsaws can be bought for about 200 PLN, for more powerful models you need to pay from 500 to 900 PLN. The most popular are:
Makita,
NAC,
Einhell,
Husqvarna,
Triton,
Bosch,
Hitachi.
Cordless chainsaws
Cordless chainsaws combine the advantages of electric and petrol chainsaws. This type of chainsaw is very powerful and lightweight.
The main advantages of cordless chainsaws:
simple operation,
low noise level,
no exhaust fumes,
powered by a lithium-ion battery,
no running costs.
Which chainsaw for garden work will be the best?
Unfortunately, there is no definite answer to this question. The chainsaw should be selected according to individual preferences and needs of the user.