You need about 4 min. to read this post
Proper waterproofing on your balcony and terrace will allow for an aesthetically pleasing finish, as well as protection against cracking and spalling of the floor. This will definitely increase the durability of the balcony.
Water can pass through small gaps in the grout on your patio or driveway with relative ease. Then, as a result of cold temperatures, it freezes and increases its volume. This, in turn, directly contributes to a lot of damage and a decrease in the overall strength of the pavement. However, there are ways to prevent this from happening.
What is waterproofing?
Despite the fact that waterproofing is a fairly common process, most people still don't know what it entails. In the current standard of finishing apartments, the investor usually includes it in the package of basic services. Waterproofing of a balcony or driveway is a modern solution that will quickly and effectively reduce the risk of cracking of the pavement and general deterioration of the cladding. It protects the structural elements from the harmful effects of the weather and protects the surface. Long-term contact with moisture, especially in the autumn and winter months, contributes to cracking, discoloration and detachment of ceramic and gres tiles. Currently on the market we can meet with a wide range of equipment and products for waterproofing. The key element of such preparations are components that limit the access of moisture. If the choice is difficult because of the variety of available products, you can consult an assistant, who will help you choose the right agents for your individual needs. It is worth familiarizing yourself with the specifics of the process of waterproofing, because it is used in a wide variety of applications – on balconies, terraces, driveways, flat roofs and many other surfaces of concrete slabs and more.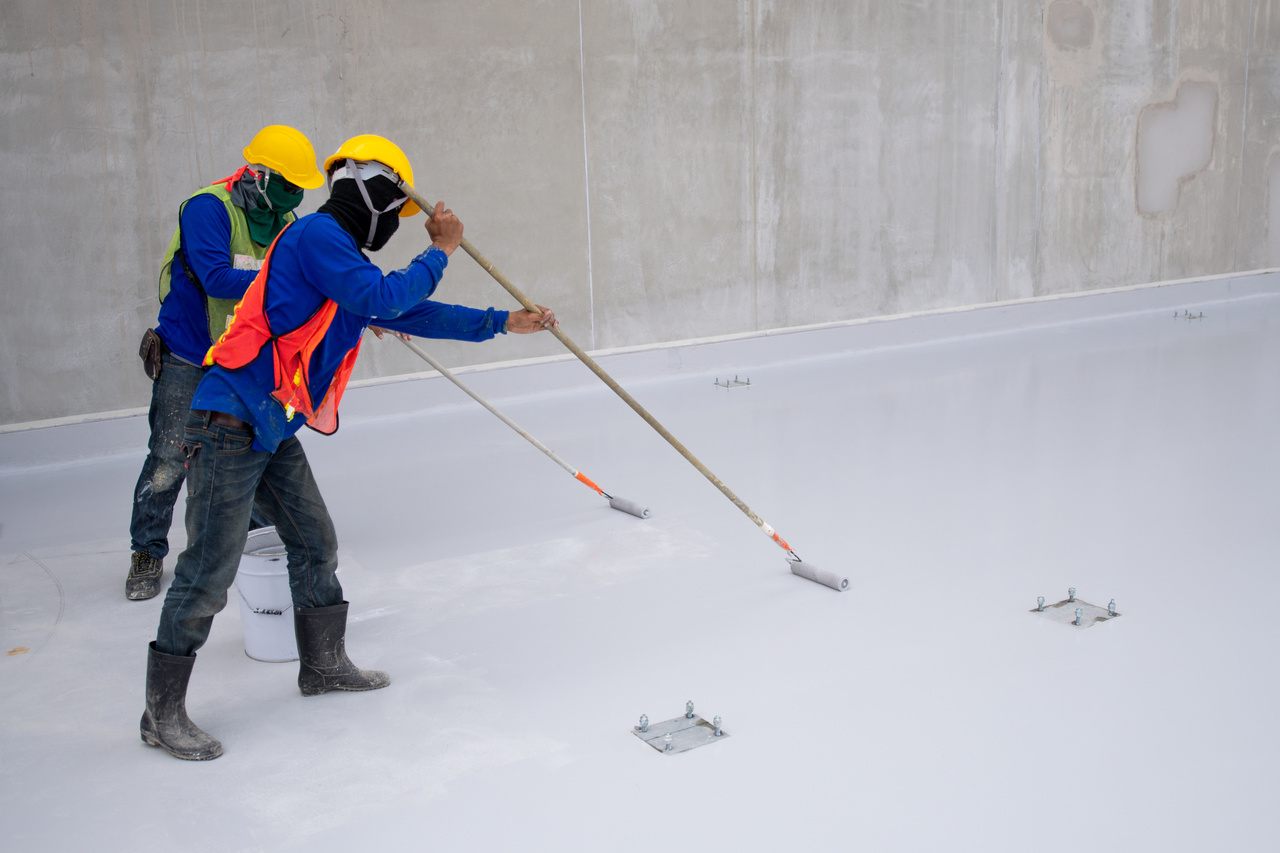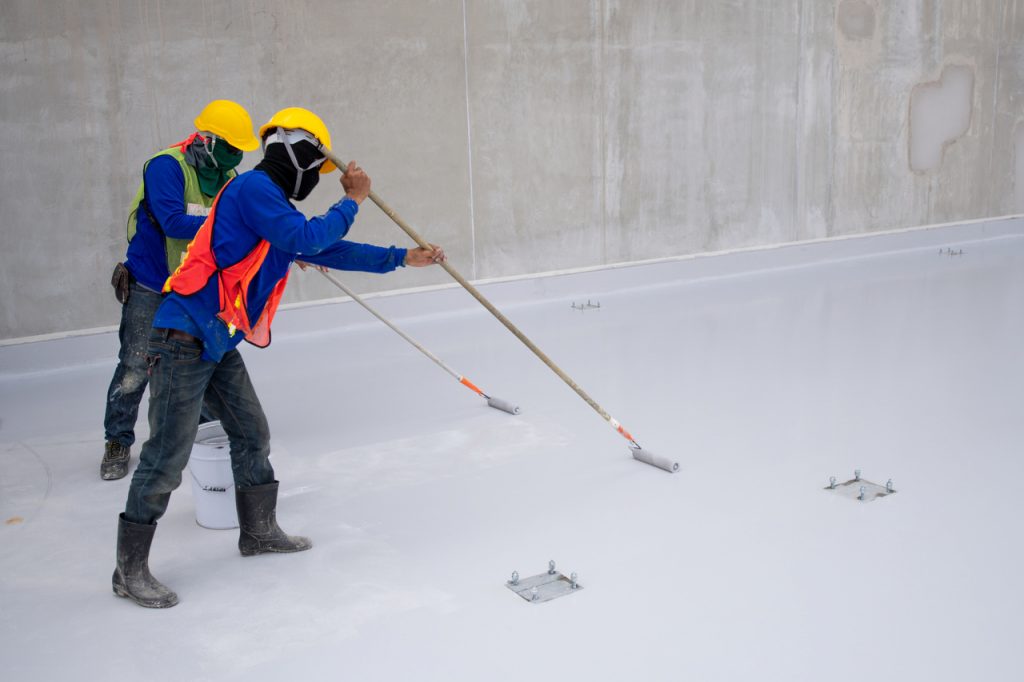 How to do waterproofing properly?
Waterproofing is not a particularly long or demanding process and you can try to do it yourself. To begin with, you should start by checking that the structure of the terrace, balcony or driveway has the right slope. Even a slight slope is sufficient to ensure efficient water drainage. If the surface of the concrete slab (or any other slab) is adequately level, you can begin to apply a protective insulation layer. At this point, several possible solutions arise. The most popular option is mineral grout, which forms an insulating coating on the surface. Another solution is two-component products. These primarily include a cement mix and a polymer resin. In both cases, professionals advise to apply at least two layers of sealant, so that each layer is about two millimeters thick. Between the application of coatings you need to wait for complete drying, so the process of waterproofing is better carried out in spring, summer or possibly early autumn. It is difficult to say unequivocally which solution is the best, because it depends on the material on the balcony and its overall design. Professionals will certainly choose the best product for a particular surface
What is worth remembering?
This is especially important information for people who wonder whether it is worth investing in waterproofing: failure to carry out such a procedure will certainly lead to faster deterioration of the surface. The climate in Poland and other European countries is still characterized by variable temperatures, regular rainfall, and sometimes snow and hail. The autumn period is also prolonged, when humid air prevails and the temperature at night drops to approximately zero degrees Celsius. These conditions can quickly lead to the penetration of tiny water droplets deep into concrete slabs or ceramic tile floors. Without the use of waterproofing preparations there is a risk that after just a few seasons they will begin to crack and lose their aesthetic appearance. It is definitely better to protect a balcony or a driveway than to worry about renovation after only a few years. It is worth noting that waterproofing is particularly recommended for terraces or balconies that are located directly above other usable spaces. Securing the surface will also eliminate the risk of water leaks, which could involve a lot of trouble and even compensation.