You need about 5 min. to read this post
Choosing tiles is an important step when renovating your house or apartment. However, buying the right tiles is not a simple task, as they must not only be beautiful, but also durable and practical. Before you go to the construction store, decide what color you want your tiles to be and what material they should be made of. In this article, we have gathered a handful of practical tips and tricks for choosing tiles
Don't buy online – see the tiles in person
The first thing you should definitely remember is that it is better not to choose tiles based on pictures from the Internet. Before buying the model of tile you want, go to the store and see the tiles on the spot. Remember to check their texture, touch the tiles and compare them with the overall color scheme of the house. Pictures of tiles often don't give a good representation of the color or size of a particular model. Texture, light reflection, geometry and edge type can only be checked in the store
Matte or semi-matte tiles – the best option
When it comes to the appearance and texture of tiles, it is good to remember that matte and semi-matte tiles look much better and more natural than glossy tiles. It is enough to look at catalogs with photos of finished bathrooms to convince yourself of the truth of this thesis. Matt tiles are perfect for Scandinavian, classic and rustic interiors. Wood, concrete, stone, travertine, metal, marble – tiles that imitate these materials usually look unique and are recommended. Naturalness is the basic idea of modern bathroom design.
Types of tiles
There are several types of tiles on the market. Below are the characteristics of each model
Ceramic tiles
First, a brief discussion of the types of tiles that belong to the "ceramic". Basically, ceramic tiles are fired at a low temperature and are impervious to moisture. Modern ceramic tiles are also glazed, which makes their surface extremely solid and protects against leaks. The most sophisticated type of ceramic tile, fired at the highest kiln temperatures, is porcelain
These are ceramic tiles made from a white clay that is more flexible and can be somewhat translucent. Porcelain tiles are fired at high temperatures, making them more durable and harder. The trend for interior finishing with porcelain tiles began in Italy
Natural stone tile
Although stone tile has been used around the world since ancient times, it gained popularity in modern homes 30 years ago. Many types of stone are cut into tiles for residential and commercial use; they vary in strength, durability and imperviousness. The softest is limestone tile, which has an earthy appearance and cannot be polished to a high gloss. Slightly harder are marble tiles, which require no maintenance. Granite, on the other hand, is the most expensive but also the easiest to maintain. Then there is quartzite, which is also very hard and should not be confused with quartz, an engineered stone that is hard and stain resistant. (Many of these stones are more commonly used as tile for countertops and shower walls.)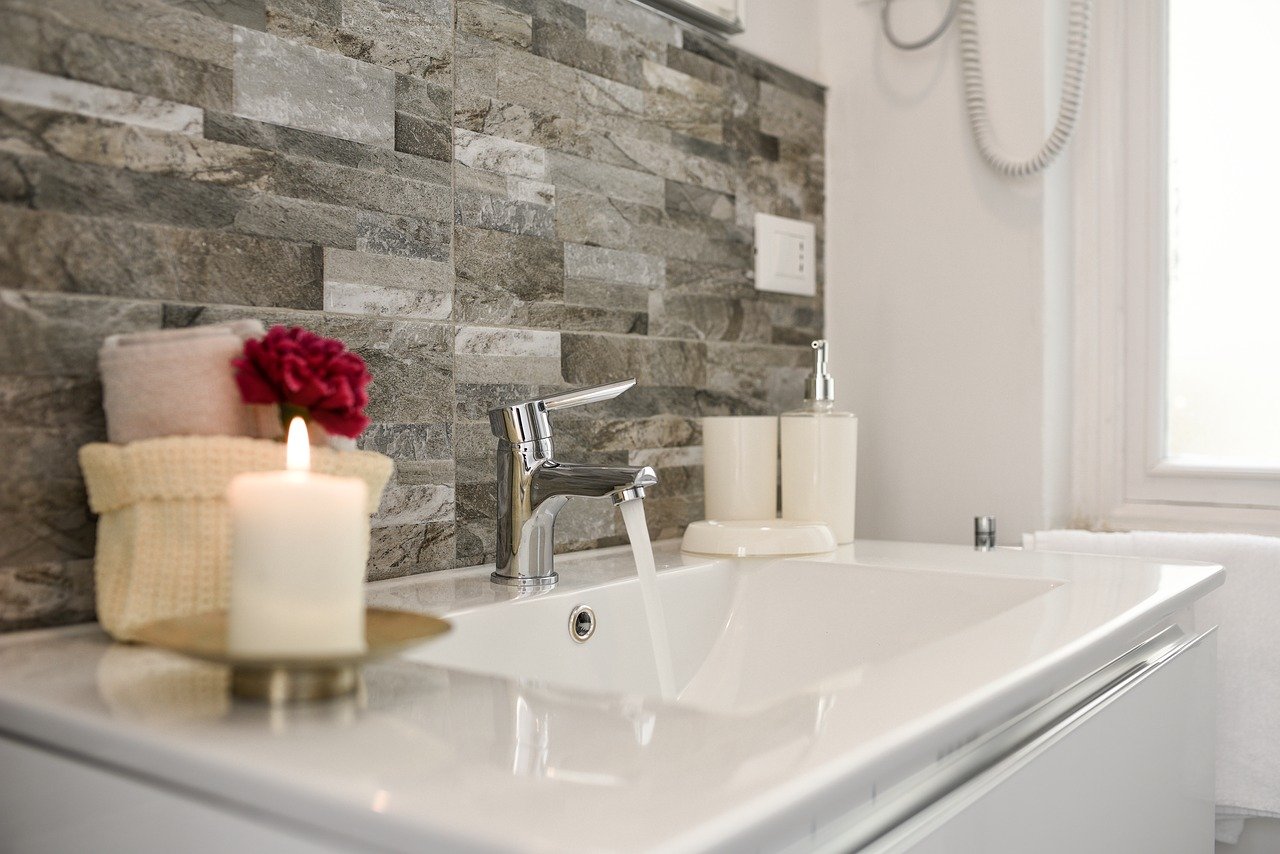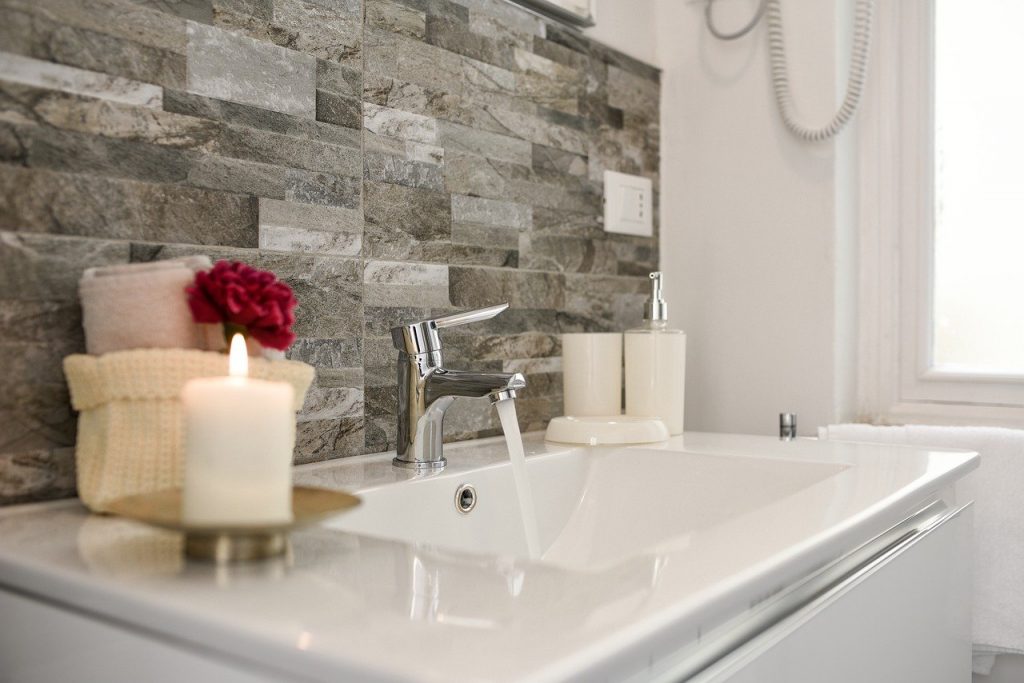 Tile dimensions
There is no perfect tile size, and each bathroom will require a different size, but you can follow general recommendations. For example, it is better to choose a face tile with a large size, but within reasonable limits. On the other hand, a 90 cm size tile in a 150 cm wide bathroom will not work well. For bathrooms with a small area, tiles of the following sizes will be suitable:
45 x 20,
60 x 30,
50 x 25,
50 x 20,
60 x 20.
Matching the color
Choosing the color of tiles depends not only on your preferences, but also on the effect you want to achieve in the interior of the room. Choosing cool shades, such as blue or green, will give you a feeling of freshness and peace. If you are not a fan of cool colors, choose cream tones, as well as yellow, beige or sand colors that will help visually "warm up" the bathroom. Optical enlargement of a small bathroom is not difficult: just choose bright shades of tiles. To strengthen the effect of lighting, "widen" the room and brighten it, you can also use appropriately placed mirror tiles that reflect light.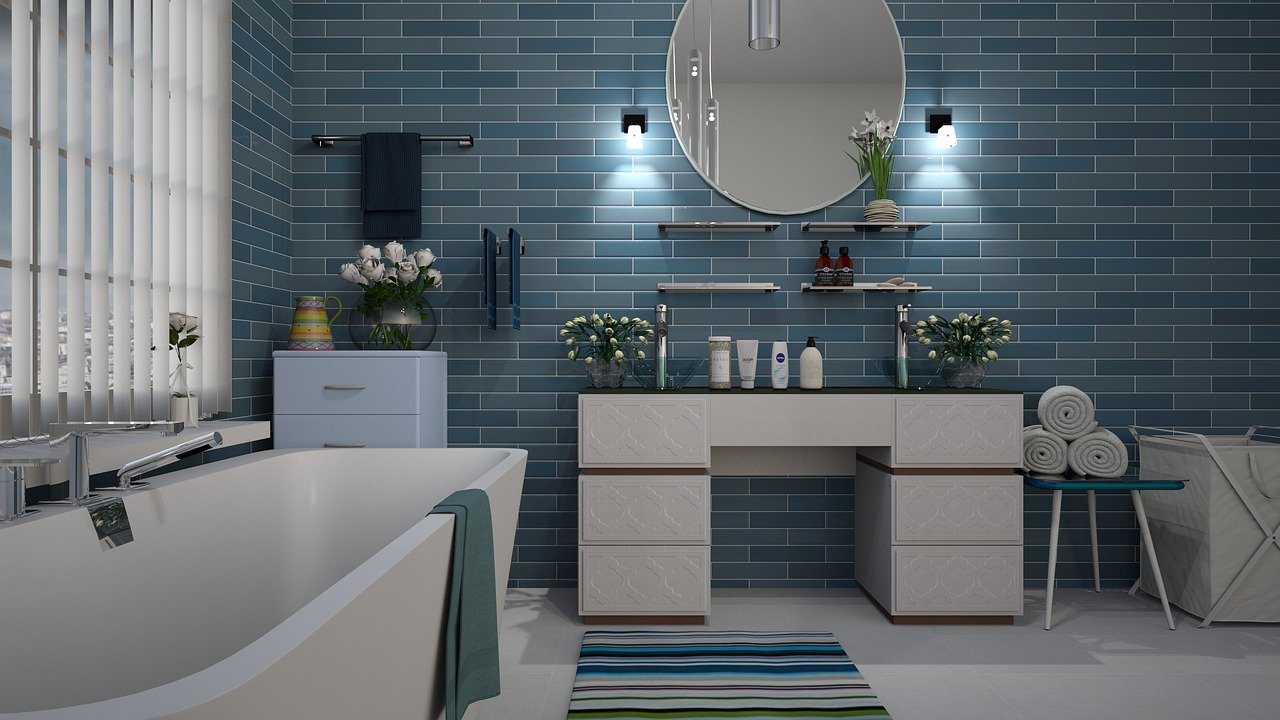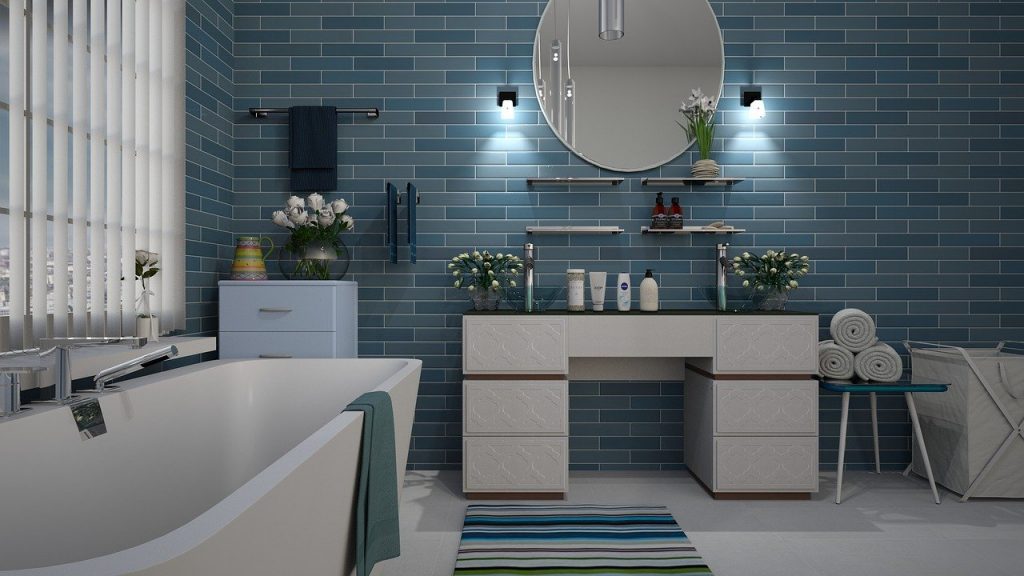 When choosing bright shades, remember that uniformity of colors gets boring very quickly, and in 1-2 years you will want to change them, so bright tiles are better to use as an addition.
If you want your bathroom to be white in color, choose tiles with embossed patterns and accents. Interesting and bright details will make white not seem boring and sterile.
Dark tiles work well on floors – such colors are more practical and will serve you for many years. Light-colored tiles combined with light grout will become dirty very quickly, and you will have a hard time cleaning them. You should also make a choice in favor of a matte finish. The sheen may fade over time. If you want to combine several colors yourself, we recommend choosing tiles from a single collection. A single series usually contains all the elements necessary for a complete wall covering of a bathroom or kitchen.
If you have already chosen tiles, now you need to calculate how many packages to buy. In this case, you can calculate the approximate number of tiles by knowing their size and the area of the room. You can calculate this using a construction calculator, you need to add 7% -15% to the final result.