You need about 3 min. to read this post
Baroque-palace splendor of stucco returned to the interiors. More and more often it appears in modern interiors, giving them a shine and elegance. What is stucco? How it can be used in modern styling?
What is stucco?
In architecture stucco is known since ancient times, although it flourished only during the Renaissance and Baroque. Decorative elements were then to resemble expensive and heavy marble sculptures. Until recently stucco was associated only with palace interiors, but the overgrowth of form over substance has already been forgotten. Currently this way of decorating the interior no longer refers to the former splendor. In the modern edition stucco gives the room elegance and class, that is why it is so popular.
Stucco is primarily various decorative elements that are used to finish interiors. They are most often made of:
ceramic plaster,
resin,
styrofoam.
Stucco is mounted on walls and ceilings. In modern version it is less decorative than before. This solution allows to break the convention in a modern interior and give it a unique character.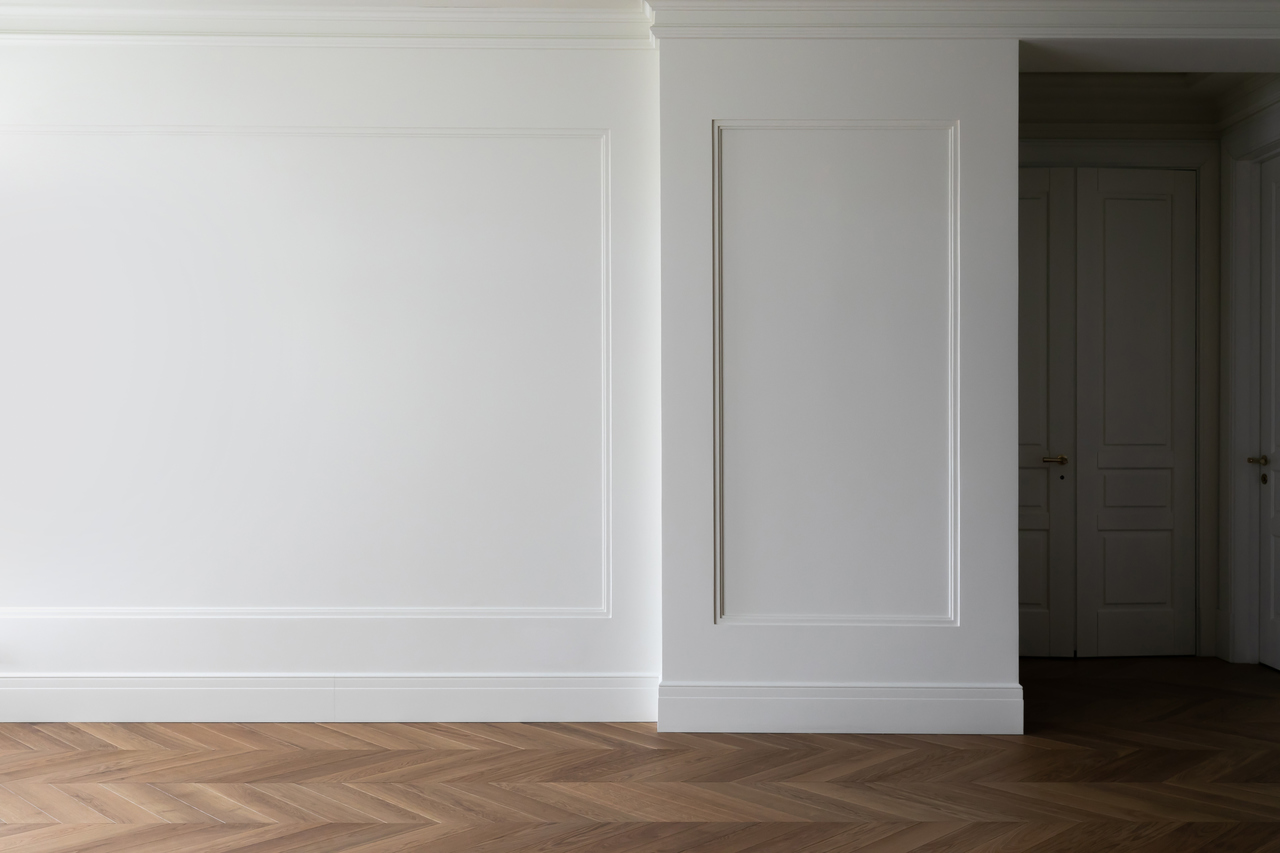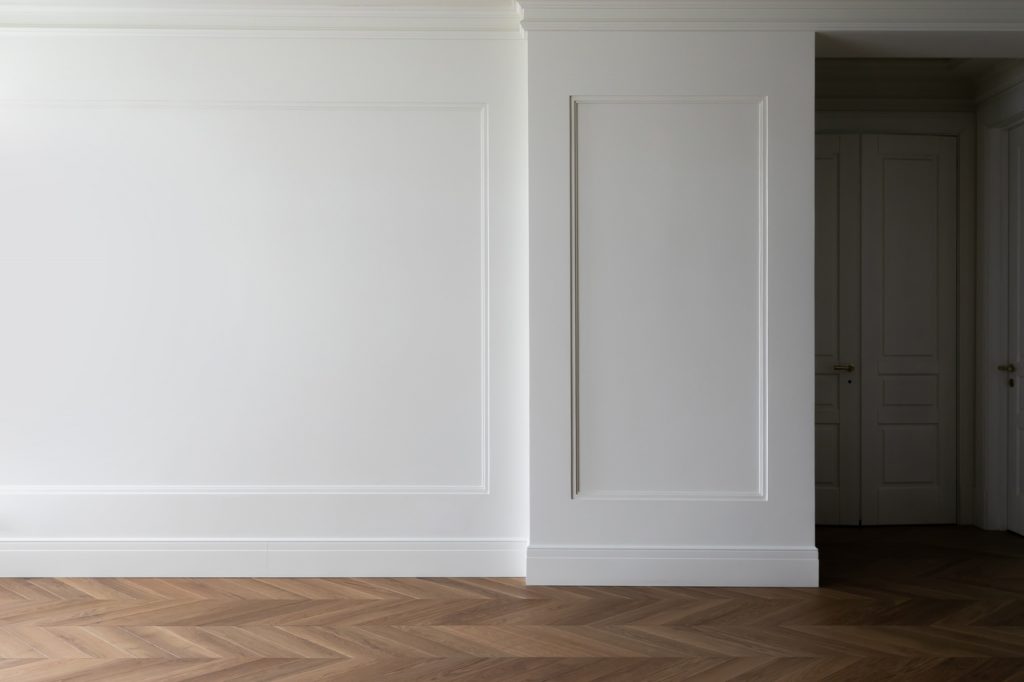 Types of stuccowork
Stuccowork is divided into two groups: external and internal. Internal stuccowork is installed indoors, and these are:
skirting boards:

ceiling,
on the wall,
skirting boards;

rosettes;
pilasters;
portals;
columns.
Interior stucco can be made from materials such as:
polyurethane foam,
polystyrene,
gypsum,
wood.
Stucco in a modern interior
In modern interiors decorative polyurethane mouldings and decorative plinths work best. It is worth deciding on one type of elements to create an interesting and unique interior.
Wall stuccowork is associated primarily with decorative slats, which separate "zones" on the wall. Aesthetically finished wall panels with a minimalist pattern are an interesting solution.
Stucco on the ceiling is usually located at a fairly large distance from the curtain rods, so it can also serve a practical function (you can run a LED strip through it). The most popular colors of modern stucco are:
Stucco in a modern bedroom
Stucco in a modern bedroom is not only a stylish addition, but also a practical choice to give the bedroom a unique style. A huge role in shaping the mood in the bedroom have:
colors,
lighting,
the colours, the lighting, the finishing touches.
>> See also: Wallpapering. How to install wallpaper yourself?
The role of stucco in the bedroom
Stucco in the bedroom has not only a decorative function, but can also be an element that combines paint with wallpaper or different paint colors on one wall. In both cases, stucco will complement the entire arrangement.
Wall moldings can become a perfect frame for a mirror or a painting located in a bedroom. Impressive simple mouldings with a mirror in the middle will optically enlarge the interior.