You need about 4 min. to read this post
Currently, there are many options for heating homes more or less efficient. The most frequently chosen forms are gas heating or heating fuelled with solid fuel: coal, pellet or eco-pea coal, depending on the investor's preferences. It turns out that eco-pea coal is still one of the most popular home heating solutions
What is eco-pea coal?
Ecopear is the name of a type of solid fuel, produced from hard or brown coal, intended for heating purposes. It is used in the so-called retort stoves, which are designed for eco-pea coal. Its structure resembles small pebbles – peas, hence its name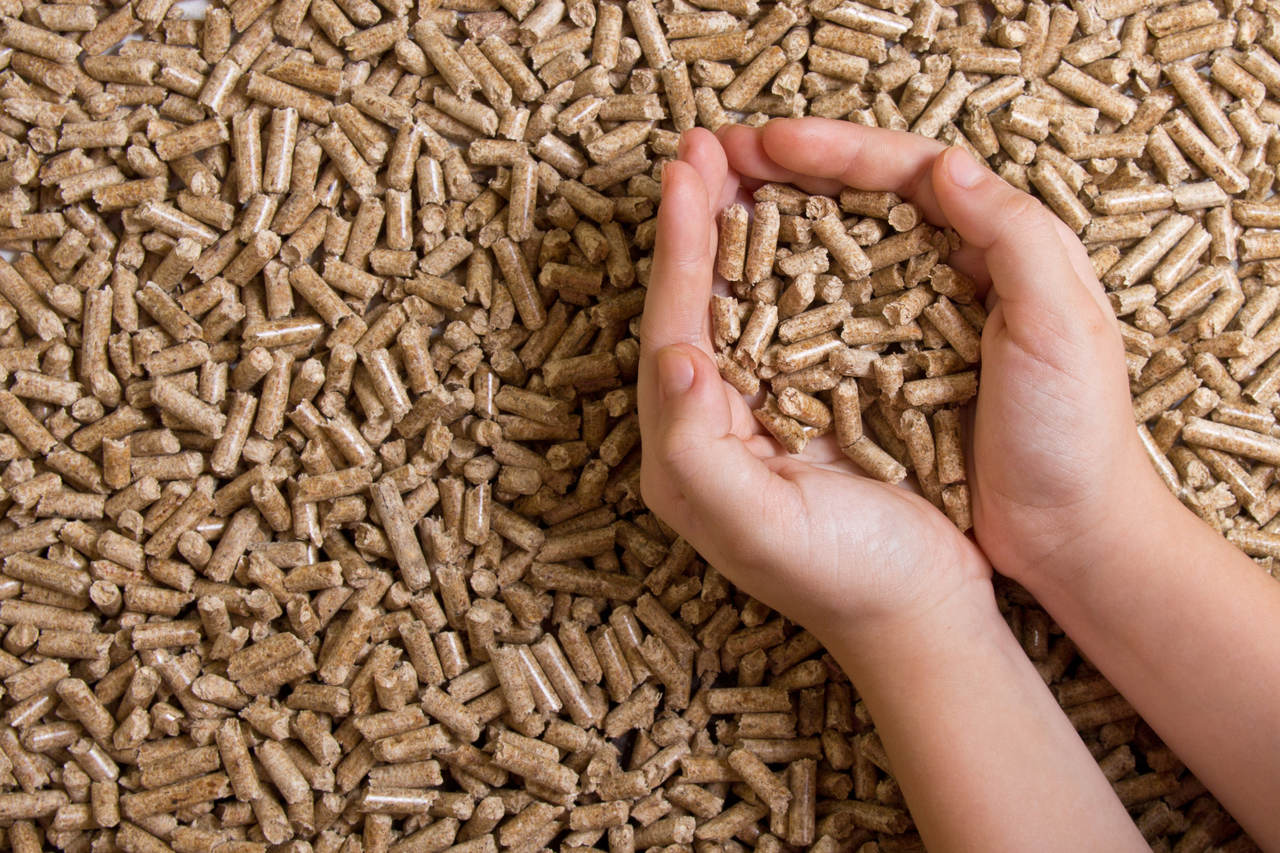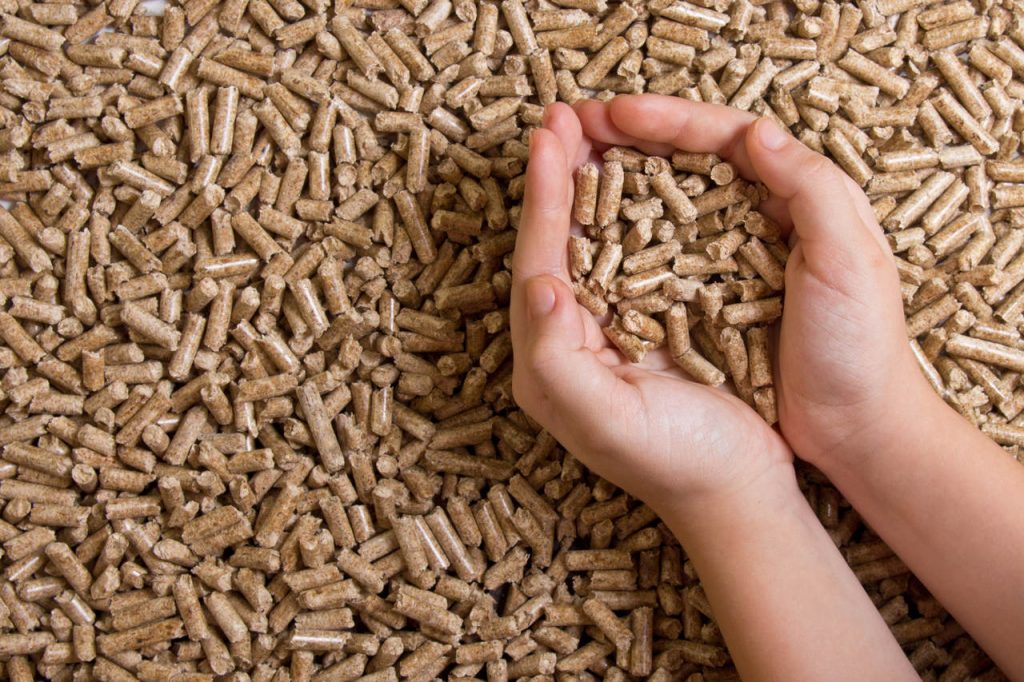 Can coal be ecological?
Probably many of us are wondering why it is called eco? Can solid fuel be ecological? As it turns out, yes, because eco-pea is the solid fuel that has the least harmful effect on the environment. Despite the fact that it is produced from hard or brown coal, it is characterized by high combustion culture and emits much less harmful substances to the atmosphere than regular coal. Why such ecological parameters? It is worth knowing that eco-pea coal is produced from coal with less than 1% of sulphur and low water content and non-flammable substances: less than 12%.
Why should you choose eco-pea coal?
By choosing eco-pea coal it can be said that the investor decides on an almost maintenance-free way of heating the house. Moreover, the heating costs will certainly surprise us positively, as it is one of the most economical solutions, also due to lower costs of installation of heating devices than in case of other forms of house heating. Above all, it is an economical and efficient way of heating. It is a good idea to purchase eco-pea coal from a reliable producer in order to be sure that the product meets the appropriate parameters, which will ensure economical burning. It is a good idea to purchase the product from a reliable producer to be sure that it meets the parameters which will ensure that you will be able to burn it economically. This will allow you to make an initial estimation of costs before taking the right decision. You should also check whether the offered product meets the appropriate parameters. The best eco-pea coal should have:
granulation at the level of 5-25 mm
low sulphur content, below 1 percent
moisture content below 12 percent
low sinterability
high calorific value – the higher, the better
appropriate content of volatile components.
How to burn eco-pea coal effectively?
The desired effects and savings will be ensured by proper burning of eco-pea coal. There are several ways to burn it efficiently. Firstly, you should calculate the demand for eco-pea coal for a given heating season, taking into account: the area of the house, the height of the walls, the average temperature and the thickness of the house insulation. In this case it is best to use a professional calculator. The burning rate of eco-pea coal depends on several factors:
calorific value,
ash content,
moisture content,
sulphur content,
volatile matter content,
overall product quality
Remember that an important issue in the effective burning of eco-pea coal is the choice of an appropriate stove, and here experts recommend two types of stoves
1). for older houses built before 2009,
2). for newer houses built after 2009.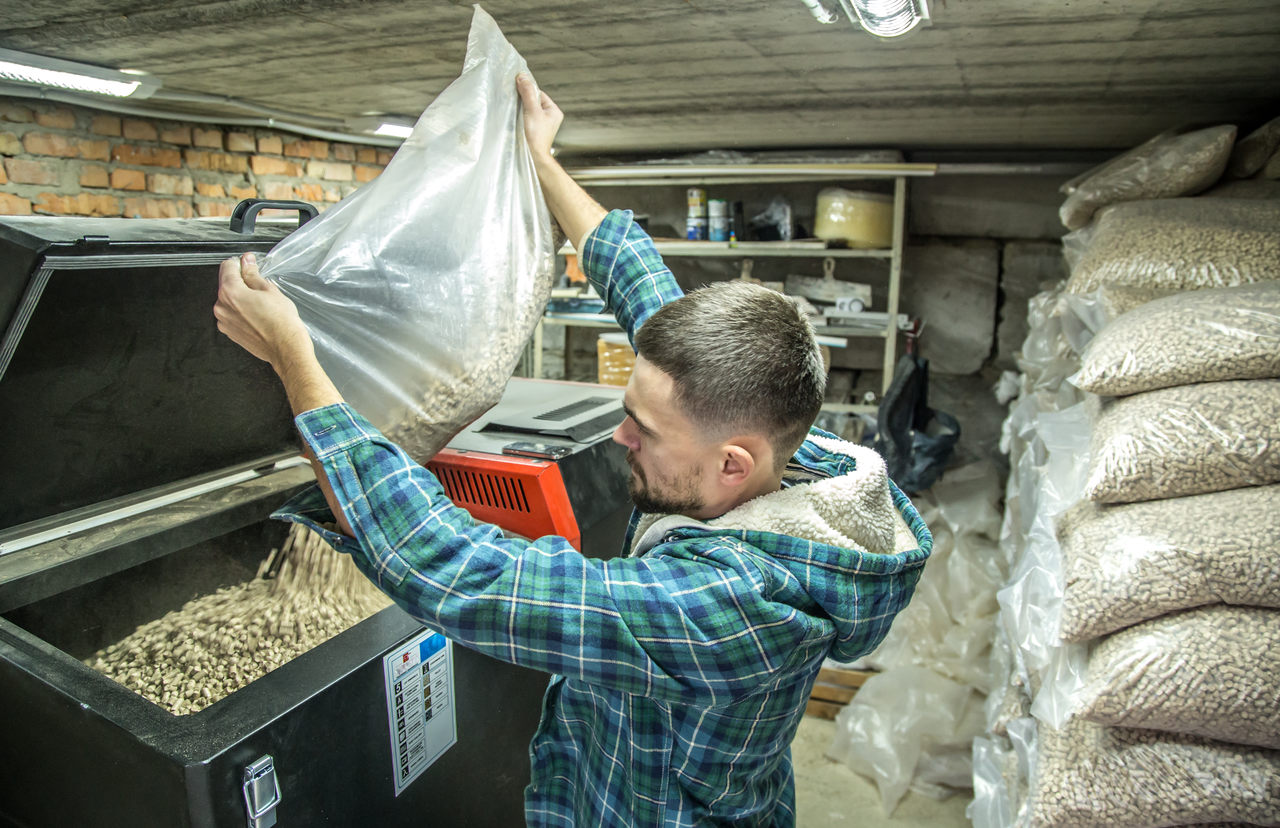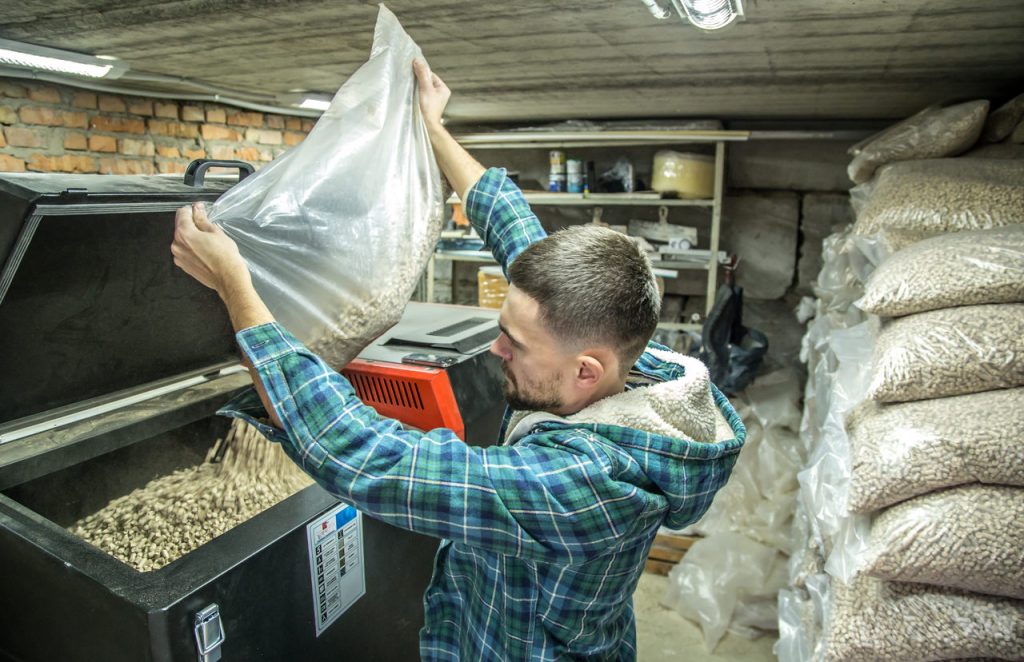 The point is that older homes without insulation need 100-120 watts of power per square meter. This means that for a living area of 100 square meters, you will need a 12,000 watt (12 kW) furnace. In a newer home, on the other hand, a 9 kW furnace is sufficient. The choice of a suitable stove is important for efficient burning of eco-pea coal, therefore in order to obtain correct combustion we should consult specialists before purchasing a stove. The choice of stoves, which will allow us to economically heat eco-pea is huge. Everything depends on our financial possibilities. Boilers with a feeder will provide us with peace of mind and warmth for many days. After loading them we do not have to add to the stove every now and then. Producers of the best eco-pea coal claim that economical burning is when you load the stove once a week or less frequently. Remember that controllers play an important role in the economical burning process. It is important to remember that controllers play an important role in the economical process of burning eco-pea coal. There are automatic or dual-mode controllers available on the market, i.e. controllers which make it possible to select the settings of generated heat, thanks to which burning eco-pea coal is definitely more economical