You need about 4 min. to read this post
Orangery is certainly the dream of many plant lovers, both native and exotic. Before starting the work, however, you should know all the advantages and disadvantages of such a solution, so in this article we will focus on this very issue. We invite you to read.
Advantages of a conservatory
Your own orangery is of course an incredible attraction for both household members and guests visiting the house. In addition, such a structure contributes to increasing the usable area of the house. The most beautiful orangeries are those that can be used all year round. Therefore, it is worth to make sure that the backyard orangery does not lack not only beautiful plants, but also furniture, so that you can relax after a hard day at work, enjoying the view. A conservatory is a great place to meet with friends and family, so it is no wonder that more and more people are choosing this solution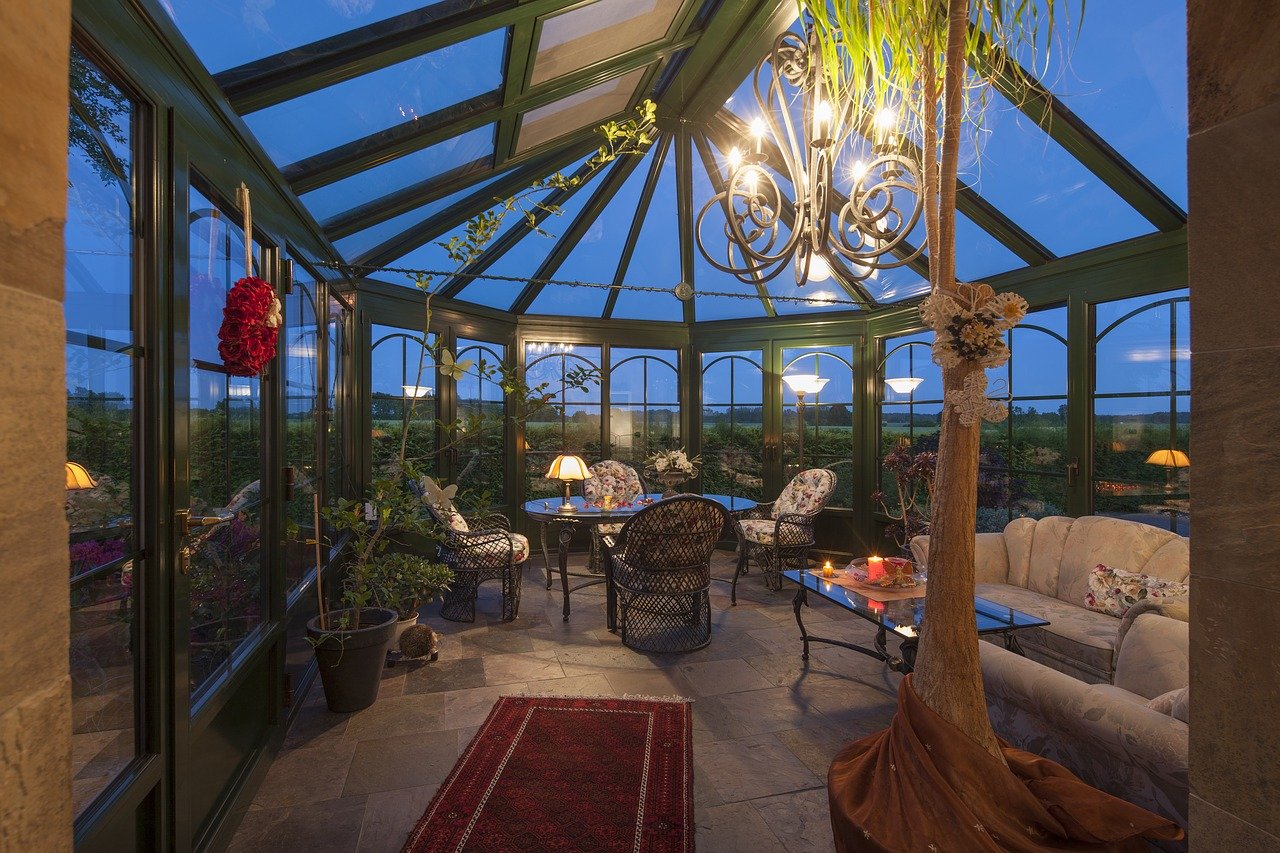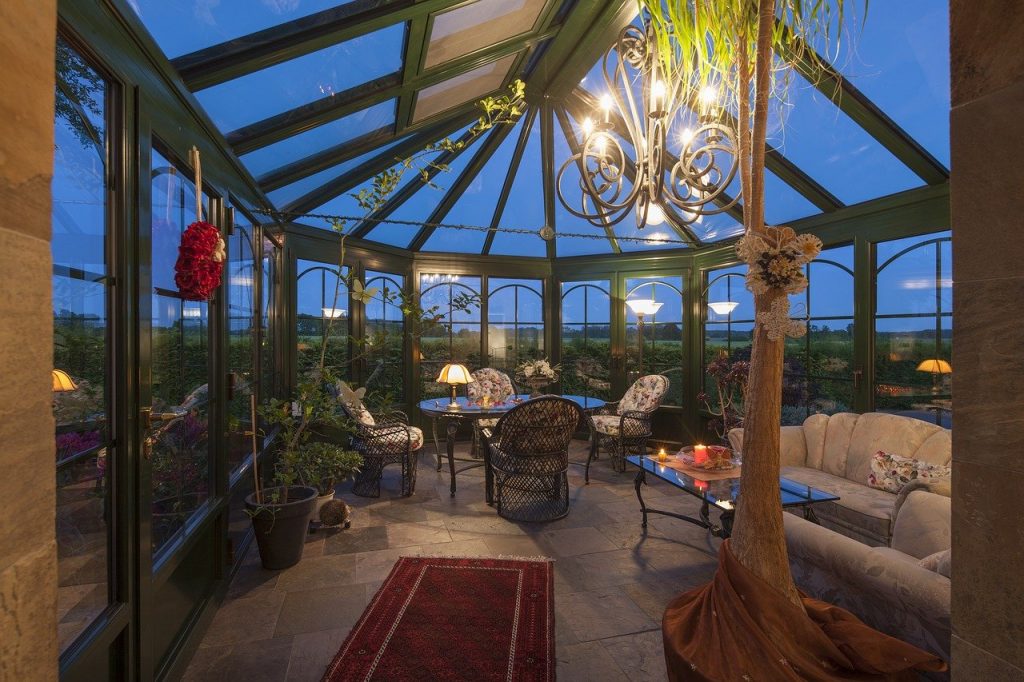 In the orangery there is a unique climate and, what is most important, silence, and by using the right plants you will provide yourself with a substitute of summer, when outside there will be a harsh winter. Certainly a very important advantage of a conservatory is that it helps to improve the microclimate in the house, as well as stabilizes the air humidity inside and provides a substantial dose of oxygen. In the conservatory you can successfully grow not only plants that grow in our climate, but also the exotic ones, which unfortunately can not be planted in the backyard garden, because they would not survive the winter. Due to the very good insolation of the orangery and the prevailing temperature in it breeding of exotic species is extremely simple. However, when you decide to buy them, you must get to know their specific features very well
An orangery is a great solution especially for those people who love to be among plants, so if you are a plant lover, this type of room should not be missing in your house.
Disadvantages of orangery
Despite the fact that a conservatory is extremely beneficial to the well-being and health, you should know some very important disadvantages of such a solution, when you decide to set it up
You have to take care of the plants that are in the conservatory all year round, pruning, watering, fertilizing and removing weeds. If you spend all day outside of your house or you travel a lot, you should rather forget about your own conservatory unless you decide to hire a person who will do all the required works during this time. Unfortunately, this comes with an additional expense.
Another disadvantage of an orangery is the high cost. You need to take care not only of buying the right plants (exotic ones are not the cheapest), but also soil and fertilizers, not forgetting about water. In addition, quite expensive are the thermal insulation materials and equipment, which should not be missing in the orangery. A considerable amount of money you need to invest in a durable and aesthetically pleasing structure, which involves the purchase of good quality profiles and tempered glass. The winter garden also increases the operating costs of the house, as the consumption of both water and electricity increases at that time.
In addition, with your own orangery comes the need for free space, which may give rise to the need to enlarge the house, and as you know, to do this, you need to try to obtain permission