You need about 3 min. to read this post
Metal furniture and racks are recommended for the garage and basement, because they are resistant to above-average exploitation, that is, storage of, among others, tools and plant protection products. What metal racks are worth choosing for home storage?
Metal furniture – durability and safety
Equipment made of metal is a solution that meets the durability and aesthetic expectations of many people. Contemporary metal furniture in no way resembles the clumsy bookcases, which for many years "haunted" their appearance in the interiors of homes. Modern models are designed so that they meet all standards and look nice.
In stores, you can find metal furniture made of stainless steel or powder coated in the color of your choice. Such pieces of equipment can be assembled in different configurations, so you can create an interesting interior design.
The main advantage of metal furniture is the lack of deformation under the influence of adverse weather conditions, ie:
temperature,
moisture,
heavy load.
The structure of such furniture is usually strengthened by additional frames and profiles.
Types of metal furniture
Locking cabinets
Locked metal cabinets are used not only in offices. Such an element of equipment is very useful at home for storing, for example, chemical plant protection agents. The possibility of locking the cabinet with a key makes it impossible for such products to get into the wrong hands.
Free-standing shelving units
Metal freestanding shelving is a great place to store heavy things. You can fit tools, screws, nuts and other necessary accessories on it. This piece of furniture is useful not only in professional workshops, but also in the garage of the do-it-yourselfer.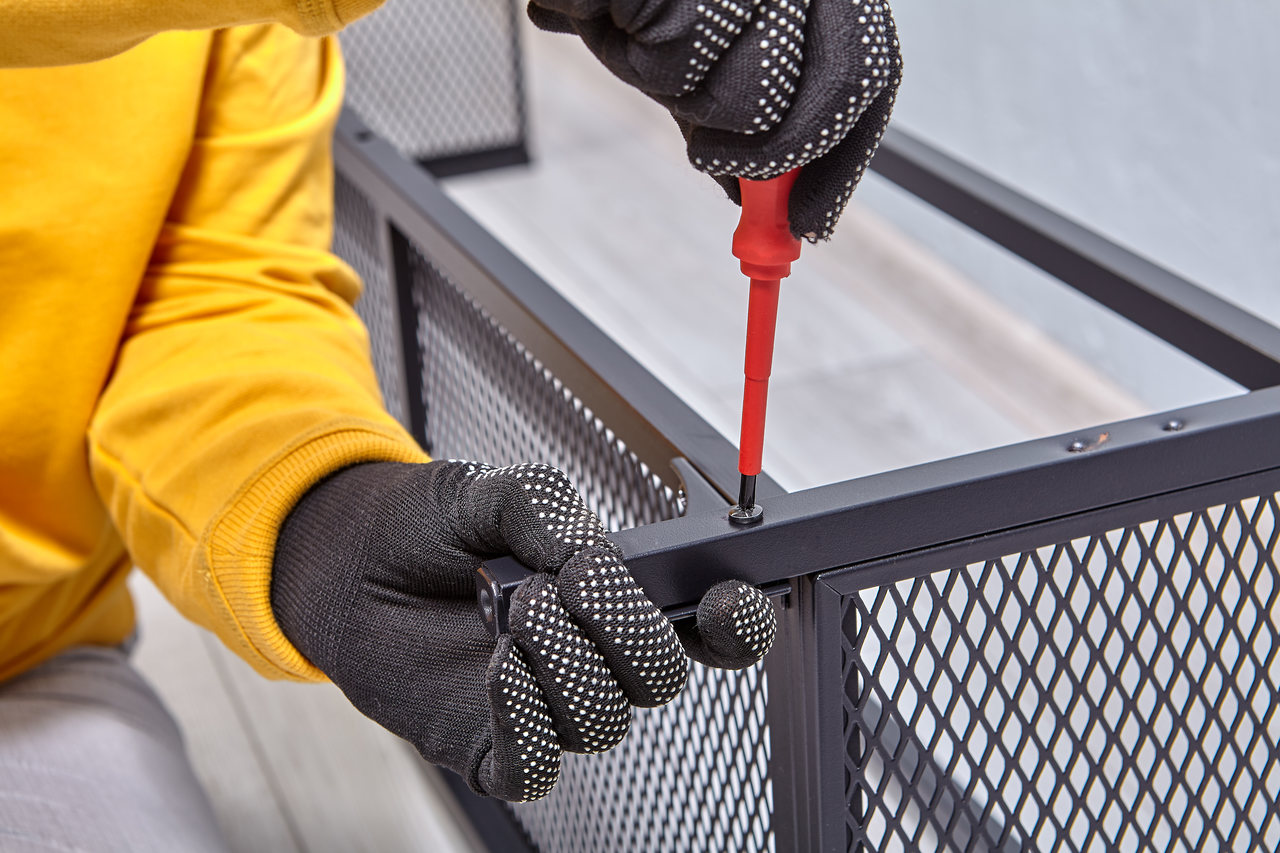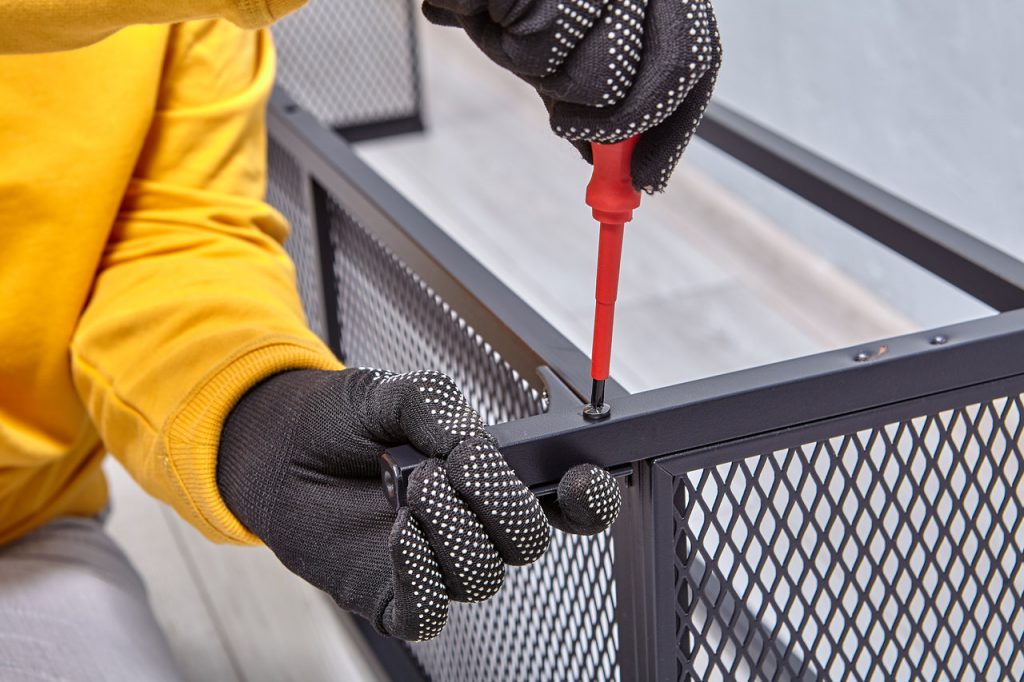 Shelves are also widely used in many households. They usually have adjustable height of shelves.
Checkrooms
Metal checkrooms are useful not only in companies. Such a piece of furniture is a great way to store household work clothes.
>> See also: How to store clothes in the basement or attic?
What to pay attention to when choosing metal furniture?
When choosing metal furniture for the house, you should pay attention to several parameters:
Dimensions
In stores, the most popular are metal furniture with dimensions of 180×90 cm. In DIY stores you can find those with other non-standard dimensions.
Fitting to the place of use
In the garage and in the farmhouse, modular metal furniture that can be customized will work best.
Aesthetics
Basement and garage furniture should be aesthetically pleasing and modern. Although these rooms are used only by household members, their equipment should not frighten with its appearance. Such furniture should also be easy to keep clean.
Durable for long-term use
Metal furniture for a garage or basement should be able to withstand heavy loads
Price
The price depends on the size of the furniture and its use – a regular metal rack has a different price and a modular rack has a different price.
Wide range
In stores you can find models from different manufacturers, whose price does not always go hand in hand with quality. Therefore, it is worth choosing metal furniture from proven manufacturers.