You need about 4 min. to read this post
In addition to the obvious function of connecting floors, interior stairs are also a significant element of the interior. Therefore, the choice of appropriate stairs should be well thought out and planned.
Depending on the place, available space and individual preferences, you can choose internal stairs of different construction. The most important thing is that they match the aesthetic style in which we plan to decorate our home. Due to their size, stairs can be an extremely impressive element of the interior. We suggest which stairs to choose and what to pay attention to.
Construction of internal stairs – important information
The most important factor to consider when choosing the right model of stairs, is of course their construction. We should think about it already at the stage of house project. The last moment for changes is still the construction itself. Later attempts to change stairs are connected with very complicated renovations, so it's worth to think well and seriously about this issue. It is important not to be guided only by aesthetics, but also by functionality. Important factors that affect the type of construction are, of course, the available space and the arrangement of rooms
>> See also: Types of balustrades for stairs
In houses you can most often meet single flight stairs. This is the simplest and also the cheapest construction, that's why so many people decide on it. The disadvantage of these stairs is that they don't have a landing. This can be inconvenient for older people and small children. Another solution is a two-rung model, which has a landing that divides the stairs into two equal parts. It is characterized by a much higher level of use, and still takes up a relatively small space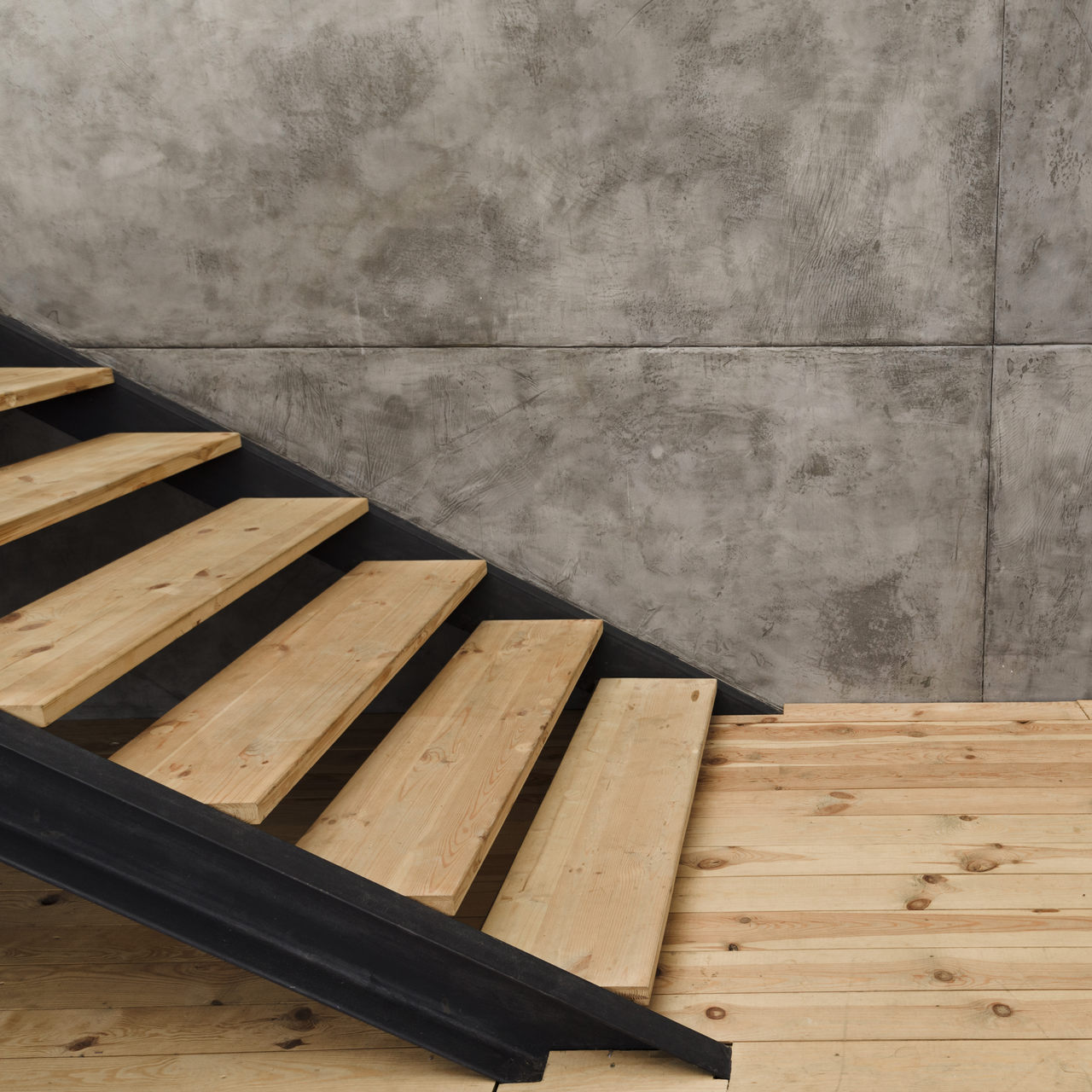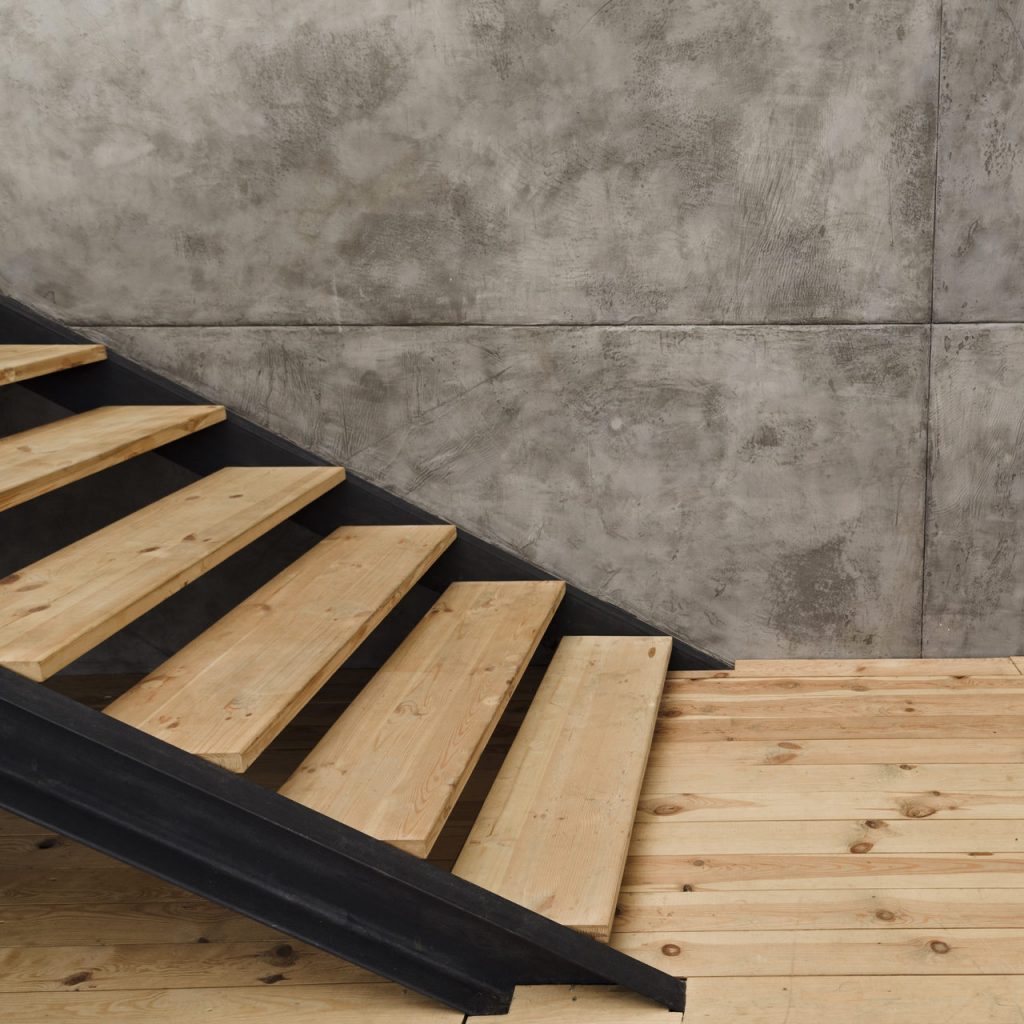 Comfort of use versus appearance
Much less popular are internal three-way stairs. They have two treads that divide the structure into three parts. Despite the fact that they are very comfortable to use, they take up a lot of space. They will work well in houses with a lot of space. Broken stairs have an asymmetric number of steps in each part separated by a landing. Intercalated stairs are also an interesting option. They can be made of many materials, but the most popular are wood and reinforced concrete. This model belongs to the carpet stairs, often occurs in the openwork version. In most cases the stairs are self-supporting. They do not have a landing or a footrest. This makes that for many people they are not as comfortable as double or triple stairs. Intervention stairs have, however, devoted supporters, which are encouraged by their unquestionable aesthetics. They are perfect for both classic and modern interiors, as well as for minimalist and Scandinavian arrangements. Carpet stairs have different width of steps, which has a significant impact on the comfort of use. The most popular way to make them is to build them on brackets. They can take the form of spiral steps, but they do not have to
View this post on Instagram.
Interesting solutions for everyone
Many people dream about spiral stairs. They present themselves very impressively especially in modern spaces. However, this model may also be unsuitable for older people due to the lack of a landing. Moreover, spiral staircases are usually narrower. This can make it difficult to carry certain items – such as dirty clothes to the laundry room or bathroom. In modern arrangements, you can increasingly meet with interesting combinations of materials from which stairs are made steel and glass or metal and wood.
View this post on Instagram.