You need about 4 min. to read this post
Most Poles spend about one third of their lives in the bedroom, resting after work, relaxing or sleeping. The bedroom should be a real oasis of peace and quiet. That is why, when arranging this interior, it is worth taking care of every detail. Flooring plays a special role. Check what to choose: carpet, wood or maybe tiles?
Laminated floor
If you have limited budget, consider laminated floor. It consists of three main layers. The first is a dense fiberboard that provides rigidity and flexibility. On top of that is a thin layer of plastic with an elegant pattern that creates the illusion of real wood. The outer layer is a clear veneer that resists scratches and general wear and tear.
Although laminate flooring is extremely durable, scratches may appear on it over time. In addition, it retains little heat and does not dampen noise very well. Unlike wood, laminate planks are not recyclable. Therefore, they are not very popular among customers who care about the environment.
Carpet
This is still one of the most popular forms of bedroom flooring. There are several flooring materials that can compete with carpet in terms of comfort. Carpets are soft, warm and more cozy, unlike tile and natural stone. After all, no one likes to put their feet on a hard surface that has had time to cool down overnight. Do you feel like going back to bed as soon as you get up? Well, you'll never have that problem if you opt for a thick, fluffy carpet. Additionally, it retains heat and dampens sound. It features an affordable price, especially when you compare it to hardwood and natural stone. It delights with its soft texture and insulating properties. Besides, it will be perfect for chilly winter mornings, while adding coziness and luxury to your bedroom
Nevertheless, there are a few reasons that may discourage you from buying carpet. First of all, it is more difficult to clean – something you need to keep in mind if you have children and pets. Additionally, it can become home to microscopic horrors and tiny particles that trigger allergies.
Hardwood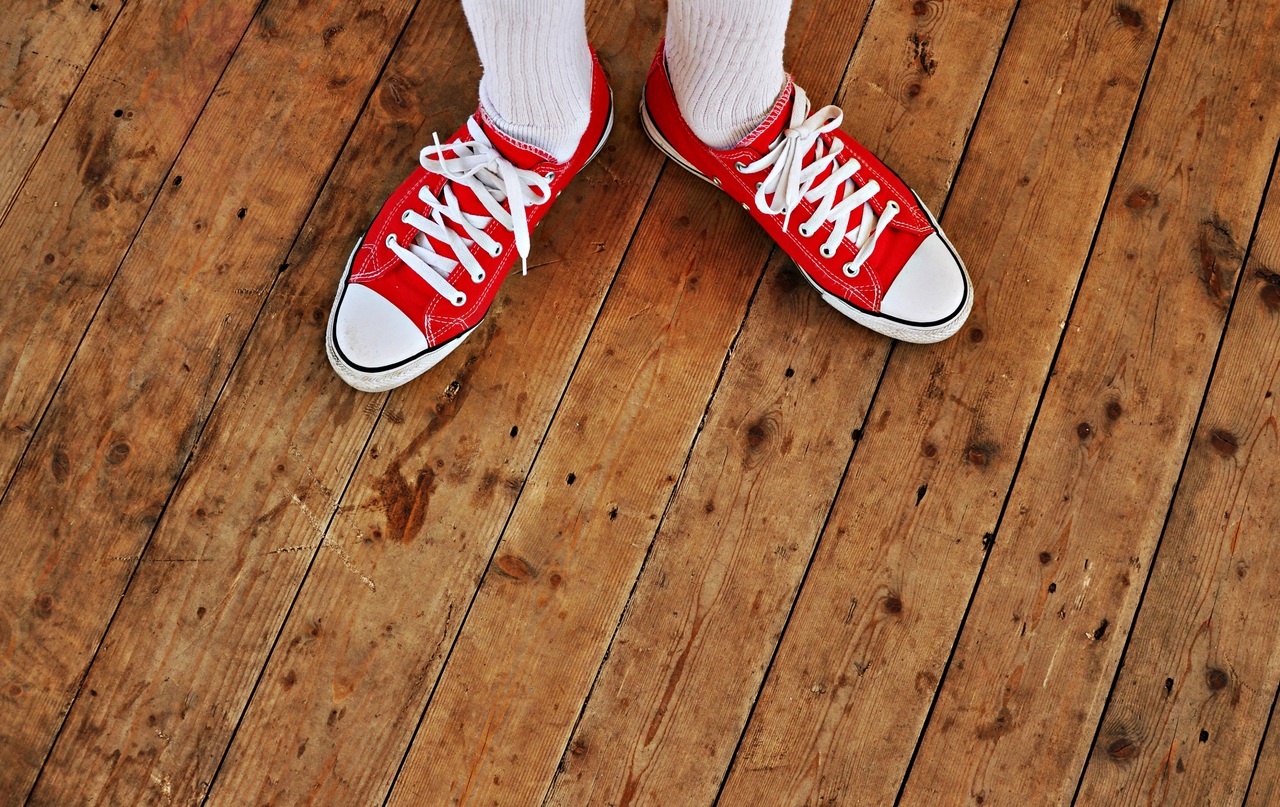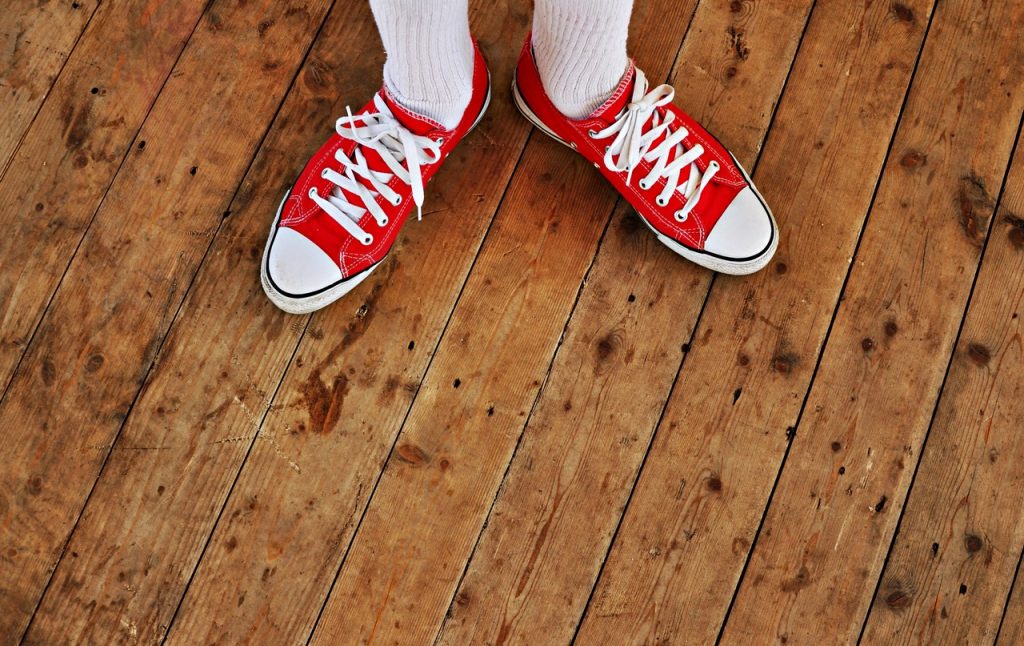 Unlike carpets, which often become a breeding ground for dust and mites, hardwood can be easily wiped down and cleaned. Remember to disinfect it regularly. This will get rid of germs and bacteria that cause allergies. Besides, a wooden floor will add a unique atmosphere to your interior. It suits both traditional and modern bedrooms. What's more, it's very durable, as long as you maintain it properly. Although it's not as cosy as carpet, it retains heat more effectively than tiles and stone. Plus, it's pleasing to the eye and increases property value.
Its daily maintenance is also relatively easy. On the other hand, it is difficult to repair more serious chips, dents and scratches. Additionally, it can be expensive, so you need to budget more for it. You should also keep in mind that it doesn't dampen sound as well as carpet.
Vinyl record
Some people opt for the humble, inconspicuous vinyl. It comes in a variety of shapes and patterns, so you can match it to your bedroom. Plus, it's easy to maintain, simple to install, and less expensive than natural alternatives. Importantly, it shows high resistance to water and moisture. You can easily wipe away coffee stains or footprints after a bath.
How do I choose my floor color?
When choosing a floor, pay attention to the color too. It affects the mood and atmosphere of the room. Carpet and vinyl come in a variety of colors and styles, starting with neutrals and ranging through light and darker shades to more original colors. Neutral colors can be easily matched to your existing decor. They are aimed at people who like safe solutions. Also very popular are warm reds, which make interiors cozier. On the other hand, avoid them in the bedroom – they can stimulate you instead of calming you down. If you want to introduce a warm, cozy atmosphere, opt for a brick or golden carpet.