You need about 4 min. to read this post
Windows are the real showcase of a house. Many people want them to look really beautiful. We will present 5 ideas for interesting and original window decorations. Arrange them so that they match the room.
Window in the romantic style
Many people dream about being able to look out of the window at the garden or the countryside while relaxing. If you have a detached house, it is a great idea to arrange a window that overlooks the garden so that you can sit by it. We can create a comfortable, wide windowsill, on which we can arrange a comfortable seat. Thanks to this window will take a completely different dimension. Placed on the windowsill pillows will make the room immediately acquire a more cozy character. Such a windowsill can be created by building a radiator. We will gain additional space to rest and a very interesting place for example to read a book or relax with a cup of coffee
Modern style window
A window in a more modern style will make the room more elegant and exquisite. If you have large balcony windows facing the terrace, you can put in them automatic blinds, which will allow you to control the amount of sunlight that enters the room. Also day-night blinds will make the window slightly covered, and we will gain discretion and comfort, without the need to place a curtain rod, with heavy curtains or curtains. More and more rooms are decorated without curtains or draperies, also for reasons of convenience. In more classical interiors Roman blinds are recommended, which perform a decorative function, but also protect us from excessive sunlight. At the end of the Roman blind a decorative element is placed that gives the window a more elegant character. The blind is one-sided and we can choose from many types of fabrics that can have interesting patterns and textures. It is also easy to replace the fabric with a new one.
Rustic style window
If we want to warm up the image of the house, it is worth betting on the rustic style. In this case, you only need a single curtain rod, on which we will place a single or double curtain made of natural cotton or linen. The window can be covered with it at night, and during the day the curtains can be opened to admire the beauty of the surroundings. This solution is suitable for wooden detached houses. Day-night blinds or full roller blinds can take away some of the charm of a rustic interior. So it is worth thinking about simple curtains in natural colors.
Window in glamour style
In this arrangement of the window, as in the English style, slightly heavier curtains and draperies are used. A good idea will be to combine thin curtains without patterns and slightly heavier curtains with embossed patterns. Interesting prints on the curtains will make the window more elegant and decorative. Additional decoration, which can be added to the windows in this style, are decorative clips to the curtains, which will create a very original crease on the fabric. You can also choose a curtain rod in a slightly more elegant version, for example in the color of chrome steel.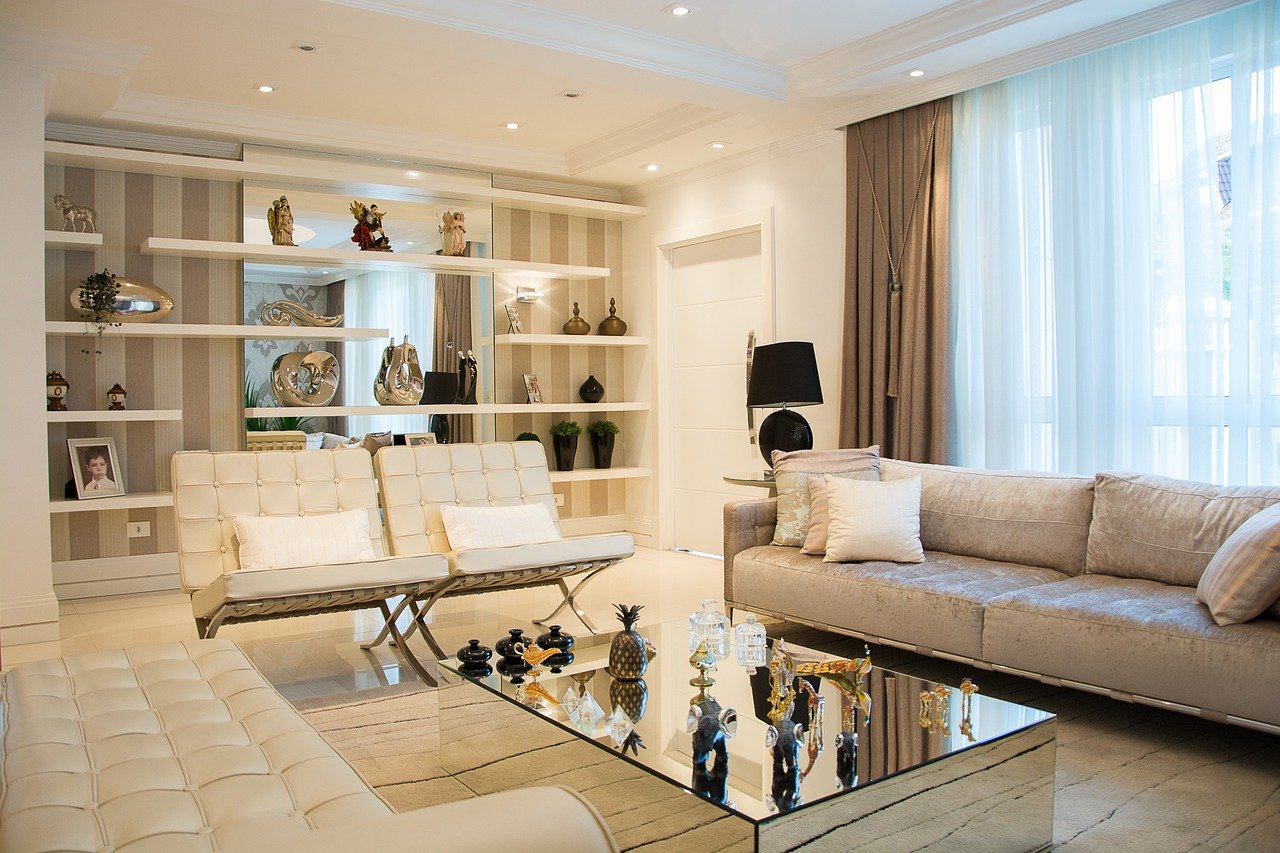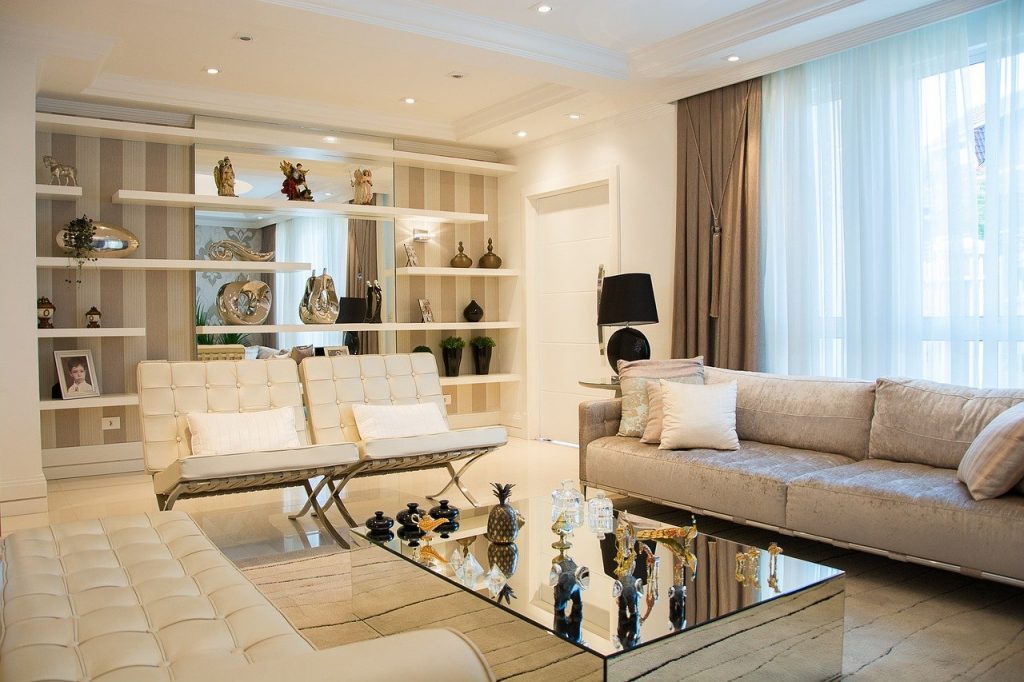 Windows in a style of modern classics
Modern windows do not have to mean resignation from curtains and draperies. In a more modern edition, you can use a special cover for the curtain rod, thanks to which it will be completely invisible. This is a great solution in the case of suspended ceilings, with additional LED lighting. Mounting a LED strip on the curtain rod will make the window even more exposed. If we decorate the window in such a style, it is worth choosing natural materials, in classic shades, great will be among others gray, white, and black. In the case of modern interiors, let's bet more on texture than on patterns. Modern windows with curtains will certainly add an elegant character to the interior.