You need about 4 min. to read this post
Arranging a small bathroom is quite a challenge, especially when it is the only bathroom in the apartment and must serve as both a bathing room and a storage and laundry area. Here are some ideas for decorating a small bathroom.
Bathroom: one of the most important places in the house
It seems that the most important places in the apartment are those where we spend the most time: the living room or the bedroom. As it turns out, those in which we spend only a while, are also extremely important, and their small area often makes their arrangement a real challenge. Such a room, which plays an extremely important role, and at the same time usually has a small area, is the bathroom. Most of average Polish bathrooms are multifunctional rooms: there is a full sanitary unit, a washing machine, as well as shelves to store hygienic products or containers for dirty clothes. All this has to be accommodated in a floor space often ranging from 4 to 10 square metres. This is no easy task. If you have no idea how to arrange such a bathroom, then it is worth enlisting the help of a designer who can organize even a small space in an ergonomic and clear manner. We can also try ourselves to look for inspiration for arranging a small and narrow bathroom on the Internet.
5 interesting ideas for a small bathroom
Interior designers and architects are increasingly willing to share patents for arranging difficult rooms. On TV you will find plenty of programs that can inspire us to change the look of our apartment, including the bathroom. Here are some proven ways to make a small bathroom.
Play with colors – it is not a well-known fact that appropriately selected colors can completely change our view of the space. If we own a small and narrow bathroom, we should definitely bet on bright colors, which will make the room brighten up and we will get the impression that it is larger than it really is. People who prefer natural climates, can confidently bet on the timeless white and gray, while for those who like cozy interiors, beige colors will be ideal.
>> See also: How to replace tiles?
Pay attention to the shape and arrangement of tiles – large tiles or long and narrow ones will work best in small bathrooms; placing the latter vertically on the walls will make the room seem taller and more spacious. If you also hang a large mirror on the wall, you will get the effect of maximally enlarging the space.
Shower instead of a bathtub – unfortunately, in the case when we really want to gain space, it is necessary to resign from a bathtub, which takes the lion's share of the room. Choosing the right shower should not be a problem. In a small bathroom will work a walk-in shower (without a shower tray), in which it is worthwhile to additionally use folding walls or doors, which when we do not use them, we can fold flat against the wall so that they do not take up space.
Suspended furniture and toilet bowl – this solution makes the bathroom optically clearer and we gain easy access to nooks and crannies that are usually difficult to clean. If there is an alcove in the bathroom, it is worth thinking about building it in and placing a washing machine and additional shelves for storage there. On the other hand, one should be cautious about building in a space above the toilet – if the shelves are placed too low, there is a risk of hitting your head after using the toilet, and if they are too high, it is not functional since it is difficult to reach them while standing on the floor. Instead, it is worth to use all nooks and crannies to get as much storage space as possible; interesting inspirations in this area can be found on Pinterest.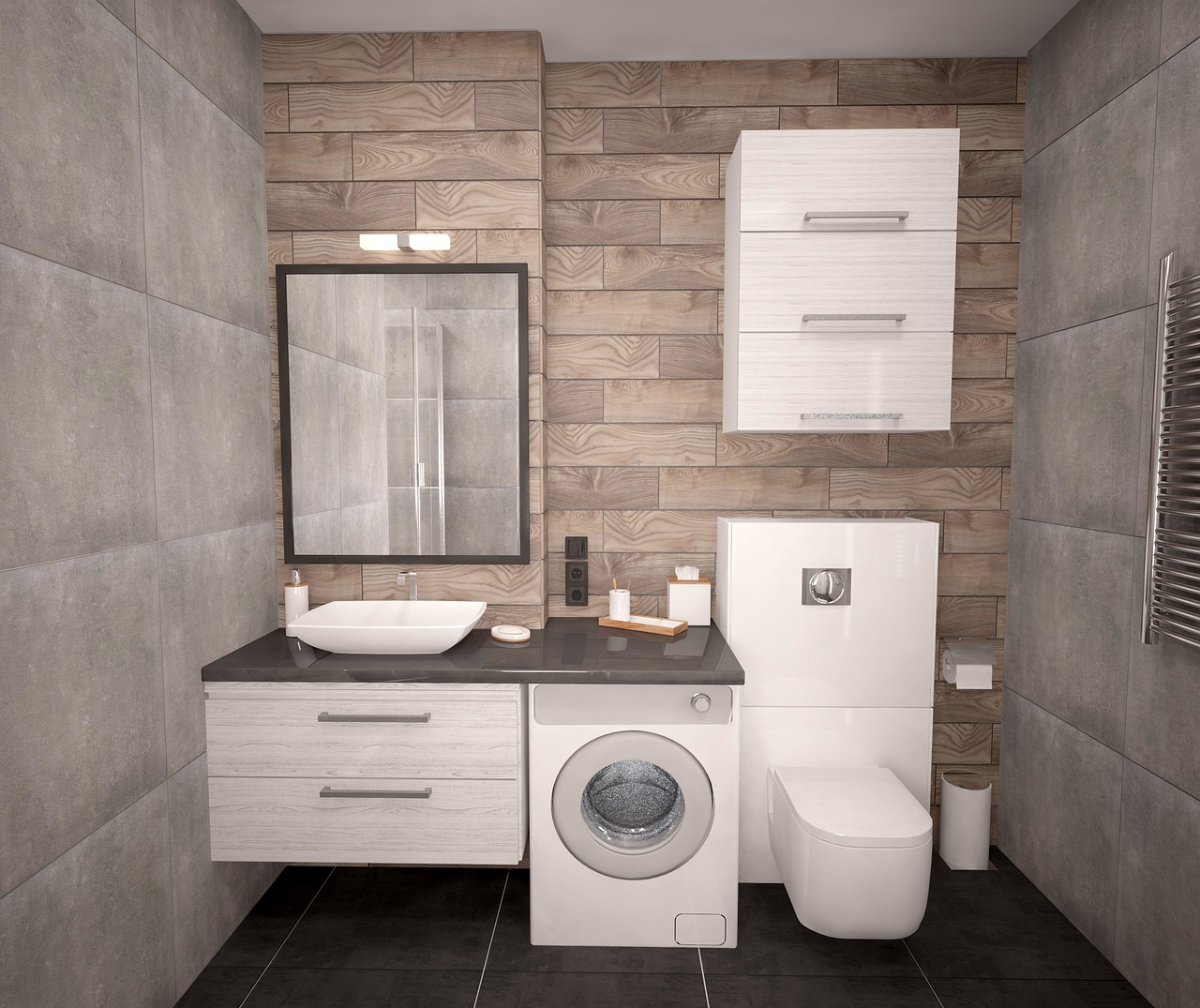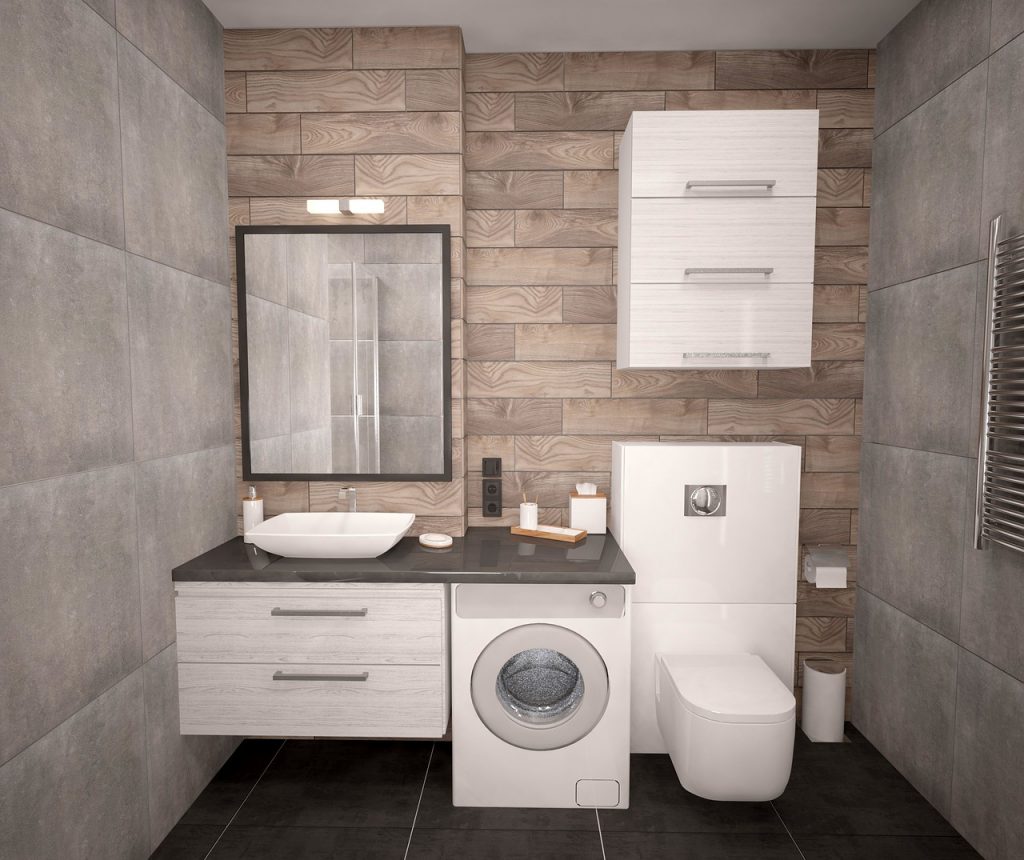 Move the washing machine or change to a different model – a significant part of bathroom space is occupied by a washing machine, a device without which we cannot imagine our daily functioning. If our bathroom is exceptionally small, then it is worth considering whether to move this equipment to another room, such as the hallway, dressing room or kitchen. If this is not possible, then it is worth considering the option of exchanging our model for one with smaller dimensions (on the market you will find plenty of examples of washing machines with minimal depth) or loaded from the top.