You need about 2 min. to read this post
The Christmas tradition of illuminating homes and gardens came to us from overseas and is becoming more and more popular every year. A beautifully illuminated property will surely create a magical atmosphere and delight our guests.
Light garlands, chains, icicles or a projector?
In the offer you will find a whole lot of Christmas tree lights that will help us to create a unique illumination. Light chains, garlands, icicles or even whole sculptures or LED projectors displaying beautiful motives on the facade, colored or single-colored, it all depends on the environment and our imagination. However, for lighting to enchant with its unique look, it must meet certain technical requirements and also be properly fixed.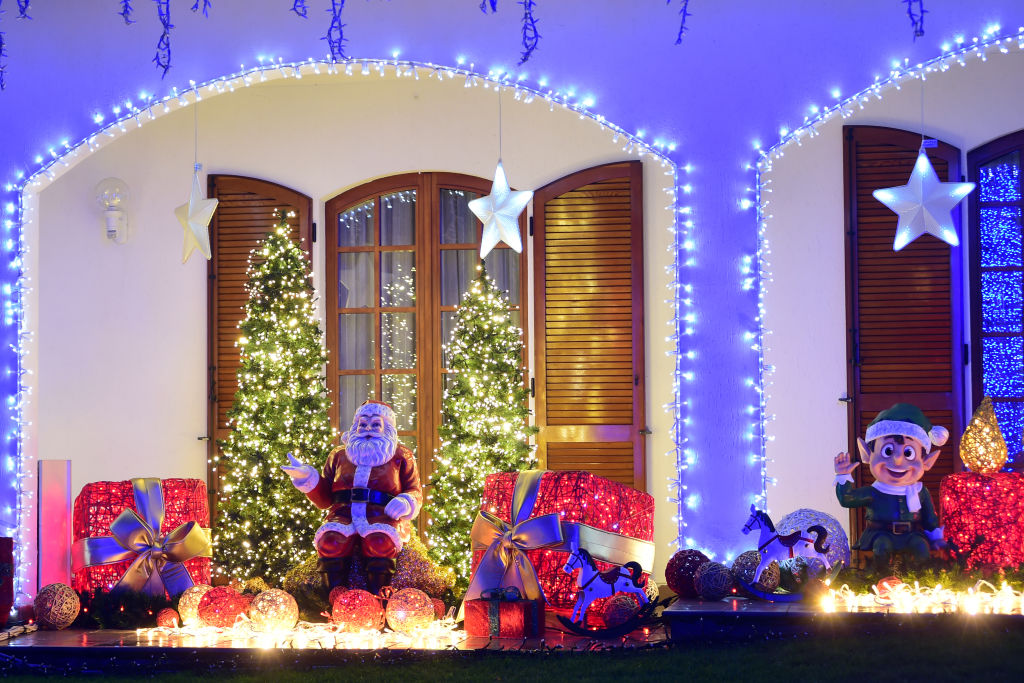 Technical requirements. What do you need to know?
Before buying outdoor lighting, first of all, we need to pay attention to whether the lighting is intended for outdoor use. This information can be found on the product, which should be marked with the IP44 symbol – the first of the digits of the symbol indicates the tightness of the luminaire, the second informs about water resistance. The double insulation of wires in a given product is indicated by the double square symbol, which can also be found on the packaging. However, non-flammability is indicated by the symbol of an inverted triangle with the letter F inside
Currently, in outdoor lighting are used LEDs that provide light with a very wide range of colors and, most importantly, do not heat up and are energy efficient. These markings should not be ignored for the safety of our property and ourselves.