You need about 4 min. to read this post
Choice of windows for single-storey house is still a dilemma: interesting design or practical advantages (energy efficiency, low price)? Large glazing in case of such building is more than tempting option to ensure its original appearance and excellent interior lighting. Using good quality windows, you can also provide the building with energy-saving character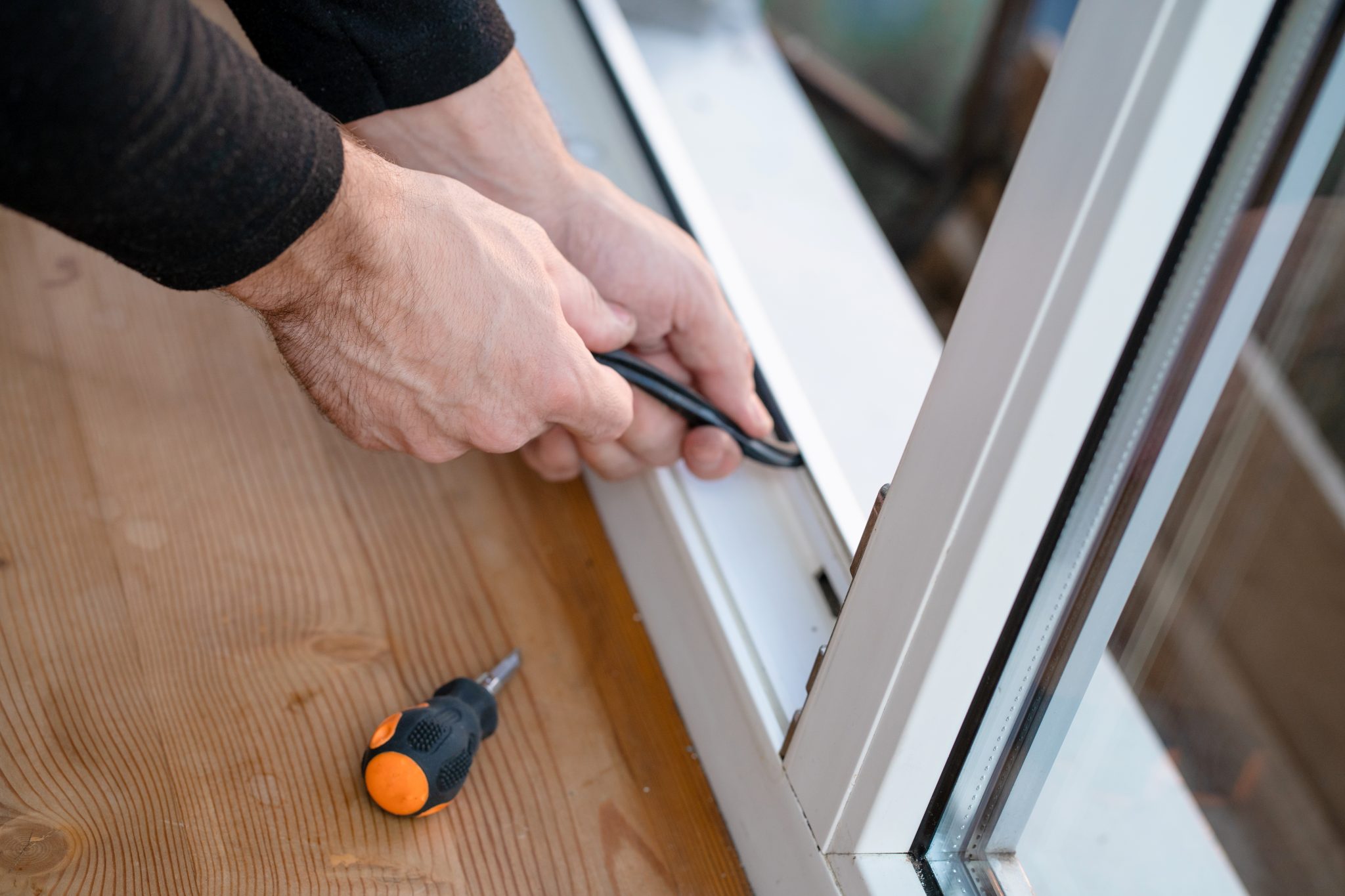 Should we be afraid of large glazing in a one-storey house?
There is an opinion, that large glazed area drastically increases heat loss. To put it in more professional terms – the heat transfer coefficient U increases and thermal insulation decreases. In reality a lot depends on the technique of windows construction. Modern ones are manufactured in such a way as to eliminate the unfavourable parameters.
Modern large format windows
Their advantage is very good thermal insulation, where it is possible to achieve results of 0.73 W/m2K. Modern technology, for example in the case of sliding doors, is used in such a way as to reduce the risk of heat loss, for example by means of special thresholds made of glass fibre. Even the way of opening the wing and the width of profiles is important. Unfortunately, the barrier to using such windows can be the price, which is up to 70 percent higher.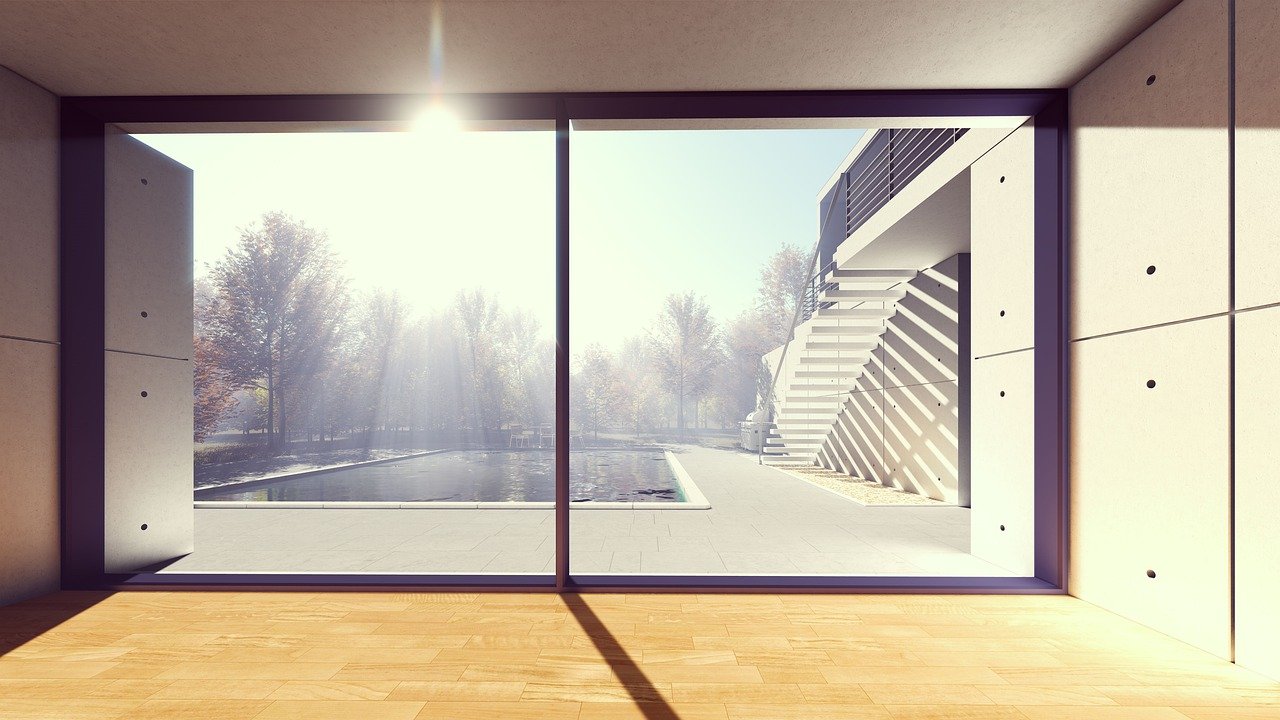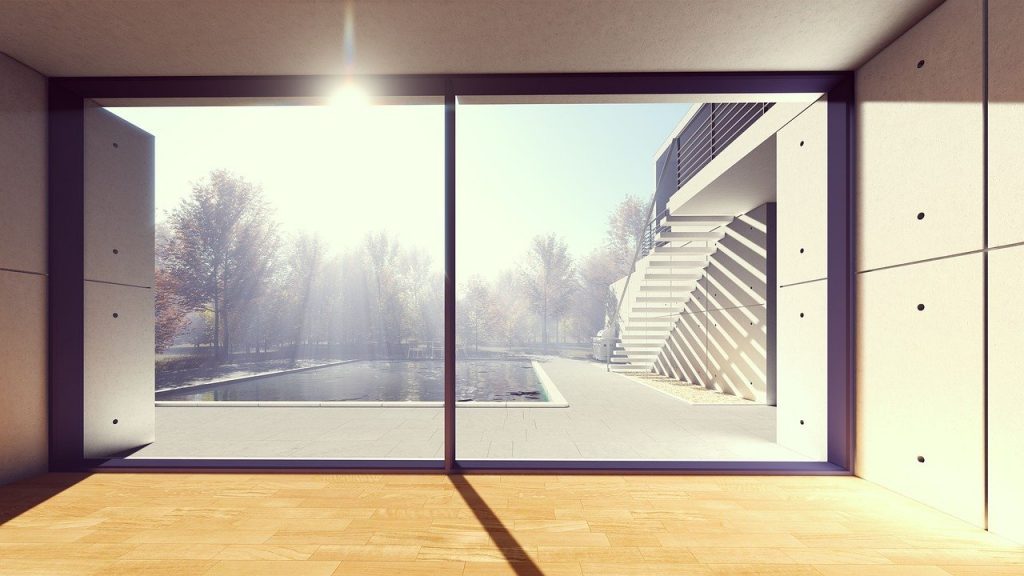 What heat transfer coefficient U to choose?
Thanks to the production of windows in modern technologies it became possible to achieve good U-values with a relatively large window surface. Previously used products could not be characterized by such parameters.
The heat transfer coefficient
When using modern glazing units, windows achieve a U-value of 0.3 to 0.5 W/m2K. Thanks to the low level of heat transmission, it is possible to design buildings with much larger glazing which are not energy-consuming
Window frame
In addition to a warm glazing package, a high-quality window frame is very important. There are two reasons to take great care of this element: for energy efficiency, but also because of the considerable weight of large glazings. Wooden and aluminium frames give greater rigidity to the construction.
Glazing dimensions
The recommended glazing dimensions, corresponding to the human need for light, are estimated as ⅛ of the floor area of the room. Limitations in size result from the weight of the double-glazed units and the material of the frame. With reinforcements, PVC windows can be 175 cm wide and 300 cm high. It is worth adding that dark PVC windows have a greater tendency to deform due to high temperatures.
Aren't large glazings troublesome during hot weather?
Prevention of excessive heating of rooms caused by large glazing should be planned together with the decision on installation of such large windows. The best solution is to use glass panes with reduced permeability. Another idea is to install exterior shades
Acoustic insulation
Concern for good acoustic insulation should lead us to choose the optimal shape of the window. It is better to give up square-shaped models. Windows with the best acoustic insulation parameter Rw over 50 dB., can well suppress noise even if the building is located in a very noisy area.
Safety
The windows in a detached house have to be durable, safe for the users in case of breaking them and most of all – difficult to force through by burglars.
Safety of household members
Large glazing in case of glass breakage can become dangerous for the people staying inside. That is why it is necessary to pay attention to the fact that the panes in such windows are additionally protected. This means tempered or laminated glass on the inside and outside.
Protection against burglary
Laminated glass in the P2 class should be a great challenge for a possible burglar who wants to get inside. Anti-burglary standards must also be met by hardware and the type of fixing of glazing beads. Increased security is also achieved by the use of external roller shutters