You need about 4 min. to read this post
Clear glass, frosted glass, milk glass, or maybe printed, engraved or stained glass? No matter which glazing you decide on for your front door, it's always a good idea to let natural light in.
Your front door must meet the standards
Choosing your front door is quite a difficult decision. Not only do they have to match the facade of the house and the whole property (which should not be a problem since the offer is very wide), but also meet several other conditions.
First of all, they have to meet safety standards, and additionally they have to suppress noise, which is especially important if you live by a busy street.
There is also the heat transfer coefficient, which should be as low as possible. Thanks to this the heat will not escape from the house and we will not have to spend more money on heating. It often happens that we have a vestibule open to the rest of the house, so the cold would spread through this space.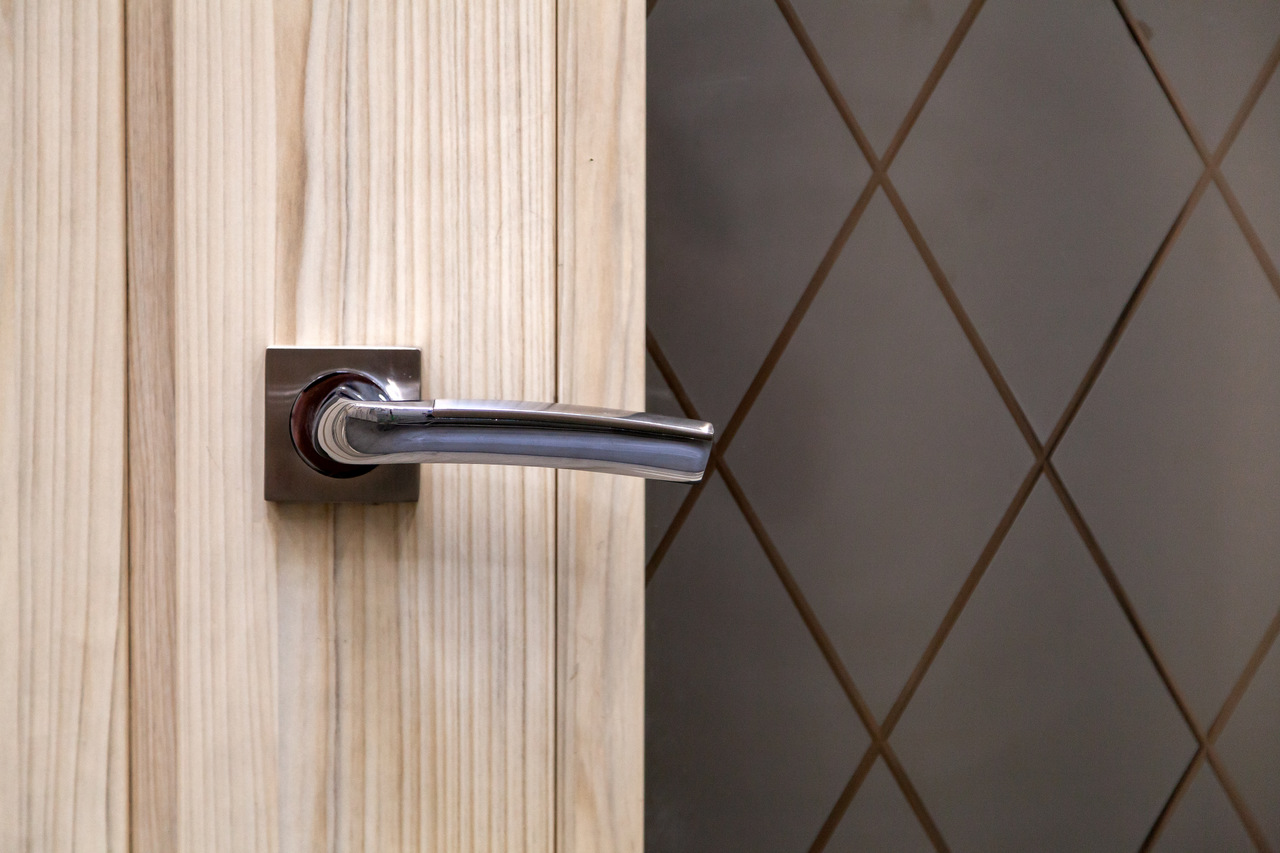 Every front door also needs to be durable and weather resistant, which in our climate often changes like a kaleidoscope. We have a whole cross-section of rain, snow, frost, heat, sun, wind.
There is still a question – solid or glazed entrance door? You will find that a glass front door is a very good way to brighten up the lobby. You will no longer need to turn on additional lighting during the day. And that's not their only advantage.
In addition, it is still worth noting that manufacturers use glass characterized by a high class of resistance to mechanical damage and weather conditions. Moreover, well-made models, using the latest technology, provide safety and protection to the same extent as full doors.
>> See also: Installation of exterior doors step bystep
What are the advantages of glazed entrance doors?
The biggest advantage of glazed entrance doors is, of course, interior lighting. The glass lets in so much natural light that the vestibule seems more spacious, but also more modern. Natural light is increasingly appreciated and desired – in modern, traditional, small and large homes. Welcoming guests in a bright vestibule, we make the whole interior is better perceived by them, and as you know, the first impression is very important. Dark and gloomy lobbies are nothing pleasant.
In addition, doors with glazing are visually "lighter", less massive, and very decorative. We can opt for small glazing or entire glass side panels – in clear glass, frosted glass, milk glass, engraved, sandblasted, with prints, ornaments, stained glass or other decorations.
This type of door is also very convenient to use. It allows you to check who is standing on the other side without tilting the peephole or opening the door.
Disadvantages of glazed front doors
As it happens in every case, there are two sides of the coin here as well. Exterior doors with glazing also have some disadvantages, although what may be a disadvantage for some may not necessarily be so for others.
Large glazing of transparent glass not only allows us to see who is standing in front of the house, but it also works the other way – this person can also see the interior of our house, as well as ourselves, which may not be so comfortable. There is a simple solution to this. Just choose a milk, sand or frosted glass. You just have to remember that they will provide a little less light. A venetian mirror is also an interesting solution – we will see everything but others will see only our reflection.
Another disadvantage may be that it is more difficult to clean such doors, in fact you will need to use two products – glass cleaner will clean the glass but for the whole door you will need a wood cleaner.