You need about 4 min. to read this post
Internal, external, traditional, pleated, blackout blinds – before buying roller blinds for roof windows it is worth considering in which room we want to install them and what we expect from them.
A utilitarian attic is very often associated with having roof windows. Sloping walls make it impossible to install standard window openings. Remember that roof windows provide access to sunlight, but sometimes there can be even too much of it. The sun's rays not only heat up the room, but can also disturb the comfortable use of a computer, watching TV or taking an afternoon nap, especially in a children's room.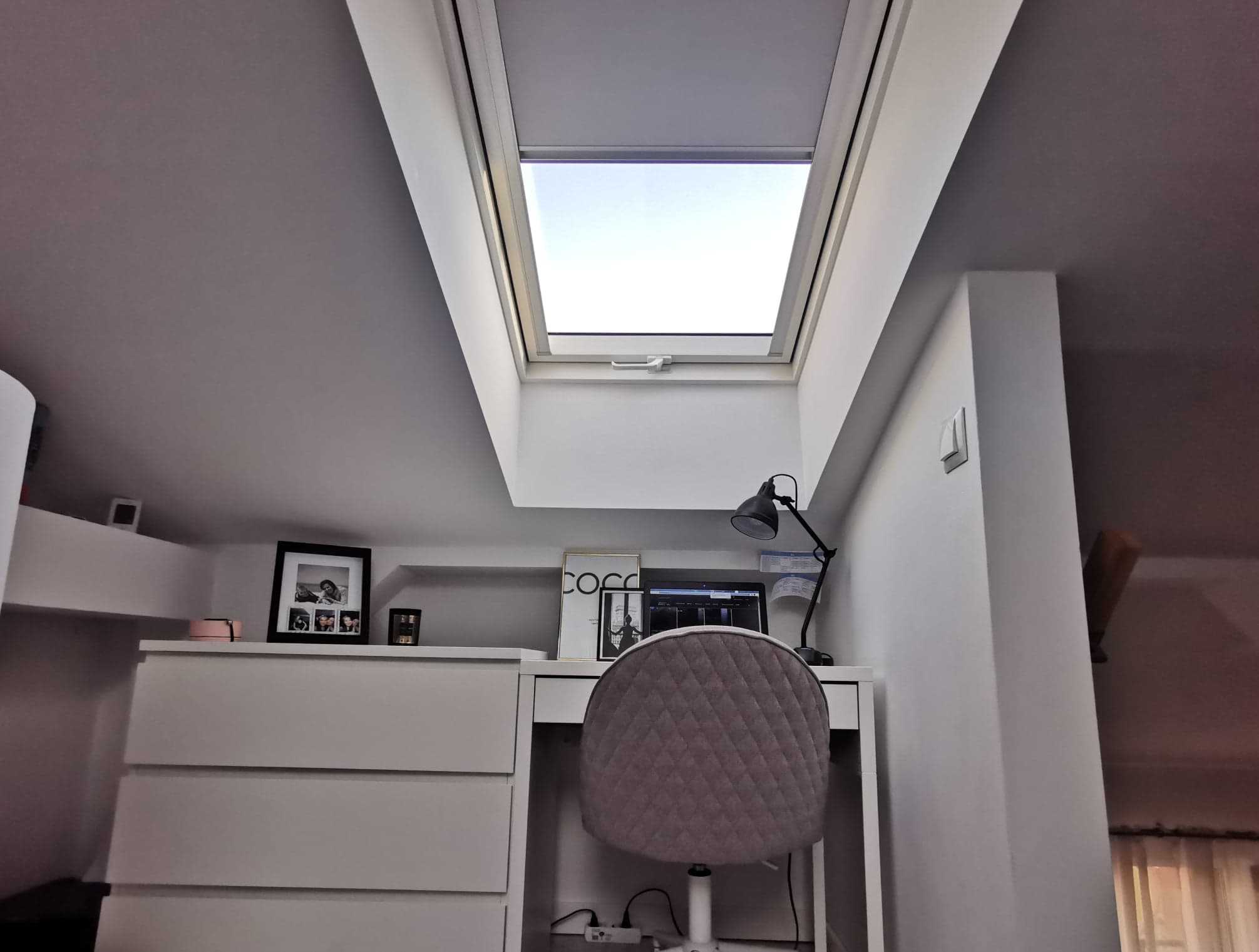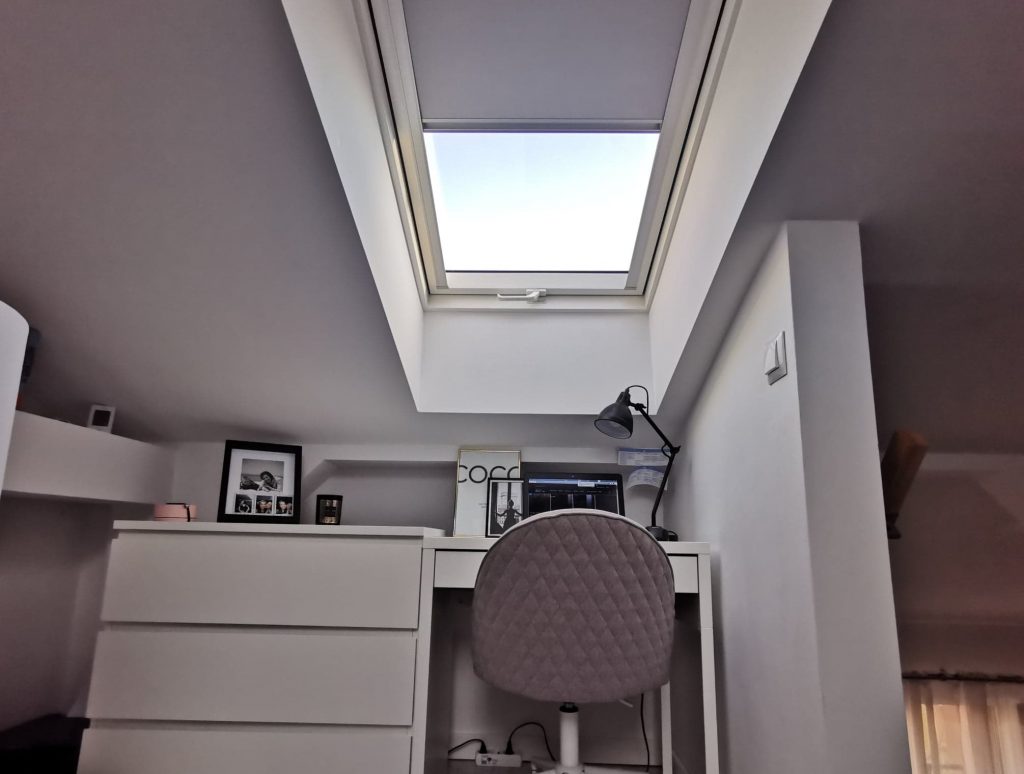 This is where roller blinds for roof windows come to the rescue, providing excellent protection against too much sunlight and heat, while at the same time being very decorative and easily fitting into any interior, regardless of its style and color scheme.
In addition, models available on the market allow you to freely open the windows when you want to ventilate the room. What is more, external roller blinds not only protect windows against damp patches or pollen, but also against the escape of heat.
How do roller blinds for roof windows differ from standard roller blinds?
It might seem that a blind is just any blind, and any blind fits both a standard and a roof window. Nothing could be further from the truth. Only blinds specifically designed for roof windows that sit tightly against the window or frame need to be installed in the loft. Ordinary roller blinds would simply hang down and not fulfil their function at all.
Types of interior window blinds
Traditional roller blinds
These are standard roller blinds with guides and a spring mechanism, thanks to which they can be freely unrolled and rolled up as it suits us at a given moment. This type of roller blind is characterized by a very long life. They can easily withstand constant covering and uncovering of the window. What is important, traditional roller blinds for roof windows do not cut off the sunlight completely, but they disperse it nicely. You can buy them at an attractive price and in almost any color and design.
Pleated blinds
Pleated blinds are similar to blinds and are very elegant and decorative, mainly due to the fact that they do not have a cassette. You can cover only a part of a window with them – maneuvering from the top as well as from the bottom. They have guides and also come in many color variants.
Blackout roller blinds
Blackout roller blinds, as their name suggests, are designed to reflect sunlight, providing complete blackout of the interior even during the day. This is possible due to the aluminium coating. This type of roller blinds for roof windows also affects the room temperature (significantly reduces its heating) and is particularly recommended for bedrooms and children's rooms.
Window blinds
Blinds consisting of aluminium slats and guides allow you to adjust the intensity of light to your needs and the direction it comes in. They can completely darken a room. Window blinds are resistant to moisture and sunlight so they are perfect for kitchens and bathrooms.
How about external roller blinds?
There is still one more issue. If you do not want to install internal roller blinds, which are highly visible, or you want to have additional protection, you should be interested in external roller blinds, which are able to fully shade the room.
>> See also: Energy efficient windows in the attic, or what kind?
External blinds are also constantly exposed to adverse weather conditions, so do not forget about their regular maintenance. Manufacturers usually recommend thorough cleaning and lubrication at least twice a year – for example, in spring and after summer.
As we mentioned at the beginning, external blinds provide better thermal insulation – and less heat loss also means lower heating bills – as well as protect windows from dirt and homeowners from noise. What is important, they can be easily applied to both top hung and pivot hung roof windows.