You need about 5 min. to read this post
The editorial office is not responsible for the content of the article and the personal views of the author.
Looking for an idea for this year's Christmas tree decorations? You are on the right address! We have prepared a list of the most popular Christmas tree decorations 2021 – these are the trends that reign in the offer of well-known brands, as well as in Christmas arrangements that can be found on popular blogs and interior design websites.
Which trends are considered the most fashionable this year? There are quite a few of them, so you will surely find something suitable for you here..
Transparent baubles for a Christmas tree – minimalism in a festive version
This proposal is a perfect compromise for those who dream about classic Christmas tree decorations in a slightly more modern version. Traditional glass Christmas tree baubles? Yes, but this time in a transparent version. Such transparent Christmas tree baubles are a good choice for those, who are bored with the classics, but at the same time carefully avoid solutions characterized by excessive extravagance. Most often they are made of transparent glass or transparent plastic, sometimes they are also available in colored version (especially popular are slightly smoky variants). Some of the models available on the market are additionally decorated with small beads, crystals or glitter inside the bauble.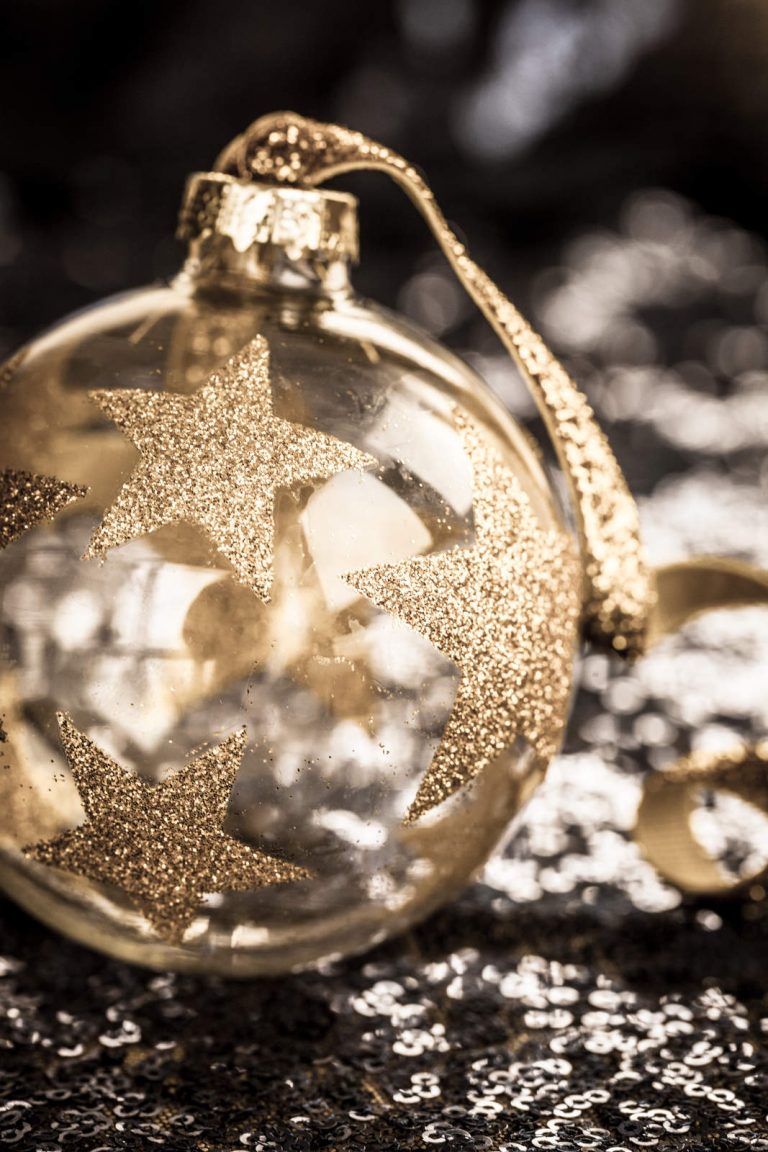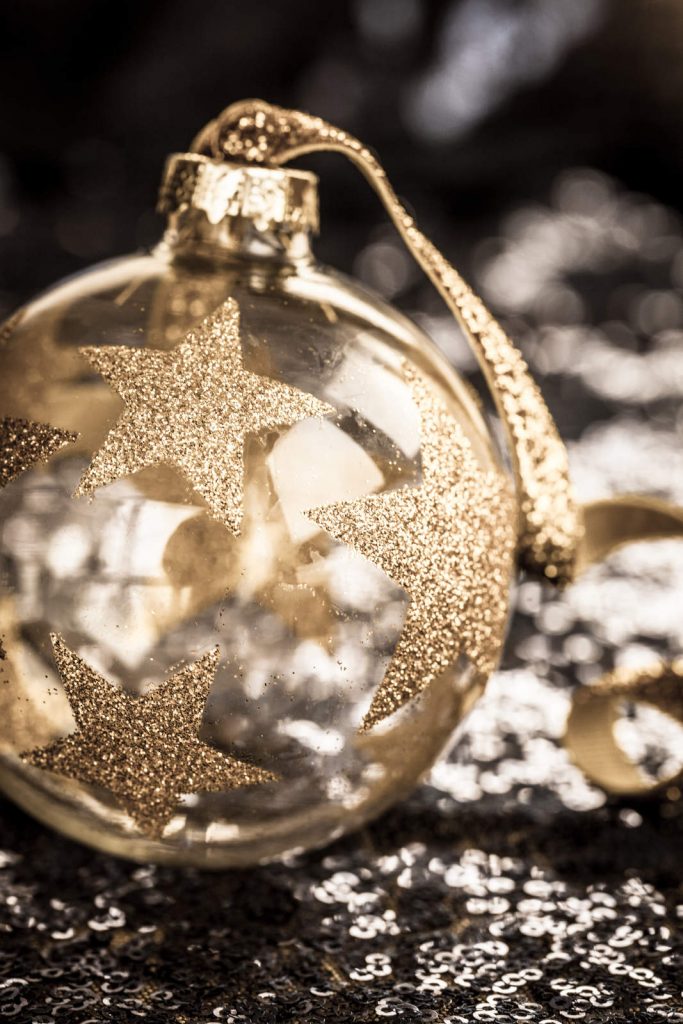 Feather and feather baubles – not only for boho style fans
Another modern variation on the theme of classic Christmas tree baubles are baubles made of feathers or quills. These currently fashionable Christmas tree decorations are most often associated with arrangements in full of ease and freedom boho and ethno styles, as well as natural eco style. And although these associations are right, it does not mean however, that in Christmas decorations inspired by other interior design styles they will not find comparable success
It will largely depend on the color of such bauble – depending on it, it may turn out that it will perfectly fit into both cozy scandi style, as well as sophisticated glamorous arrangements. And since we are already talking about glamour ..
Christmas tree in glamour style – sophisticated elegance welcome
Interiors in glamour style are a trend which is systematically growing in popularity from season to season. It is not surprising that this style is also present in the Christmas tree decorations. Yes, the most fashionable Christmas tree decorations 2021 are, among others, those referring to the glamour, characterized by a refined elegance, but at the same time not shying away from quite a large dose of extravagance. Christmas tree baubles in the shape of an exclusive handbag or a woman's pumps on a sky-high stiletto heel? Absolutely!
However, if this is a bit too much for you, just bet on the right color scheme. This season some of the most popular glamour Christmas tree decorations are those using the chic color duo of black and gold.
Wooden Christmas tree pendants and braids – it's in
On the wave of popularity of trends strongly referring to the nature, this year also Christmas tree decorations made of natural materials are very popular. And it is not only wooden baubles and Christmas tree hangers that we have in mind here – this year's holiday season is a real paradise for lovers of natural braided materials. Wicker, rattan, sea grass – Christmas tree ornaments made of them are a hit for all those who dream not only about fashionable, but also about charming and cozy Christmas tree ornaments.
It is also a good choice for those people who are not fond of elegance in the classical meaning of the word, much more appreciating the decor with a natural and completely devoid of pretentiousness character.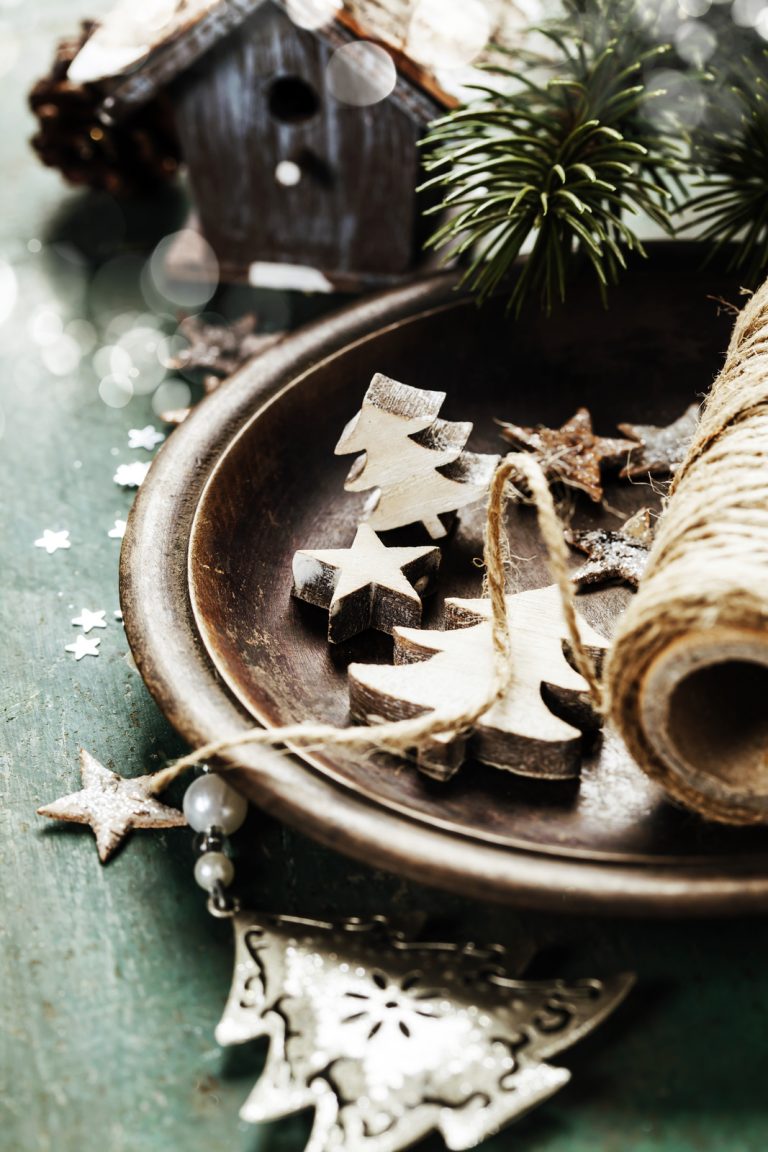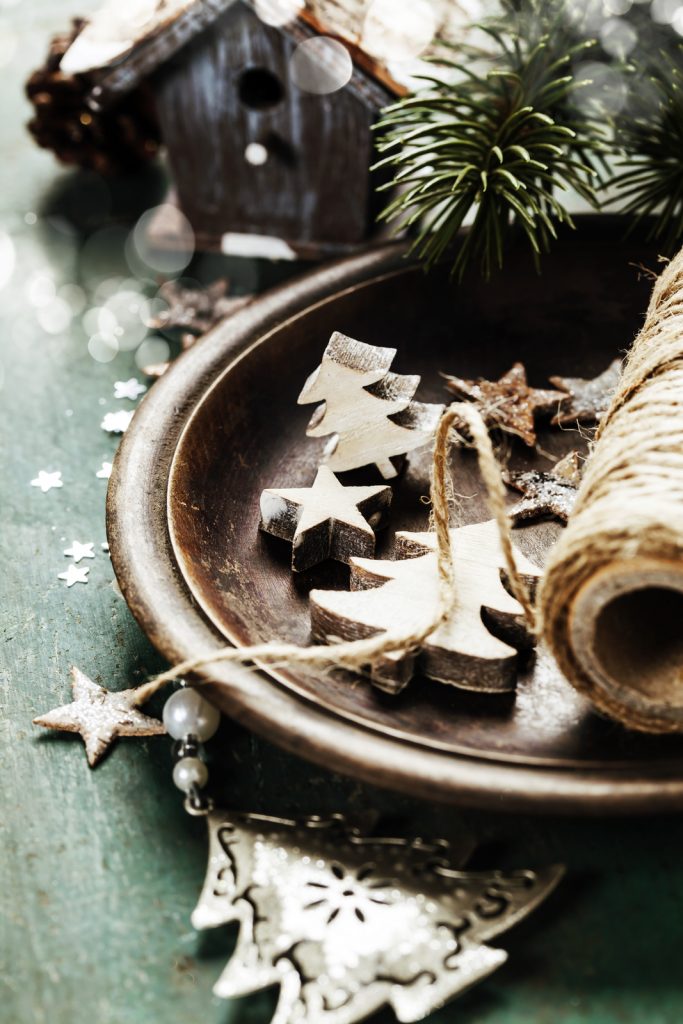 Retro and vintage Christmas tree decorations – the fashion for trends from the past still lasts
Fashion for design from decades ago is not only a popular trend in interior design – the inspiration from the past is also clearly visible in the offer of Christmas tree ornaments available on the market, already for a good few seasons enjoying unflagging popularity. The most common here are Christmas tree hangers in the form of stylized decorative figurines, which at first sight evoke associations with the Christmas tree ornaments remembered from our childhood. Wooden nutcrackers, snowmen made of stained glass, porcelain Santas – these are just a few of the many possibilities that can be found here
Christmas tree decorations in an aged finish to suggest wear and tear from decades past are also welcome here – glass Christmas tree baubles with scuffed paint or rust stains are perfect for this trend.
Inspirations straight from the nature – ideas for trendy and inexpensive Christmas tree decorations
The last of our today's proposals should appeal not only to fans of eco-friendly solutions, but also to those who like inexpensive Christmas tree decorations, not seeing much sense in spending a lot of money on ornaments, which they will use only for a few weeks throughout the year. In their case, the cost is either symbolic or even zero. How is this possible?
Cones collected during an autumn walk in the woods cost nothing, right? And making them into Christmas tree decorations yourself is extremely easy – just glue a piece of jute string to them as a pendant. In a similar way you can also use walnuts, cinnamon sticks, aniseed stars or slices of dried oranges or lemons – it will be not only budget-friendly but also fashionable, homely and cozy.
Photo source: customer materials